What are furries and furry servers?
Well "fur science' defines furries as,
"A diverse community of fans, artists, writers, gamers, and role players. Most furries create for themselves an anthropomorphized animal character (fursona) with whom they identify and can function as an avatar within the community."
Furry Servers on Discord are all about creating a safe space for this community where they can meet and interact with like-minded furries, escape the routine worries of life and achieve a sense of belongingness.
Sounds fun right? It is! You can chat, play games, share cool stuff and meet new furries on these servers.
We have below the 10 best furry discord servers in our list that you can consider joining and let your furry journey begin!
1. The Furry Assembly
Invite Link: https://discord.gg/furry
The people at The Furry Assembly invite you to join their server and experience a truly inclusive and friendly furry environment.
Features:
This community server is at a population of about 4.6k members, with their goal for the current year being 10k members.

The server follows a strict SFW (Safe For Work) policy. Meaning that no NSFW (Not Safe For Work) content is allowed on the server, and if such content is found, it could lead to a permanent ban.

Frequent giveaways, art raffles, and galas!

The server has many self-assignable roles, for example Noble Knights, Royal Guard etc, and some buyable color roles as well.
But before you set 'paw' in the server, you'll have to verify yourself in the "verify-here" channel, where the "Furry Guard" will ask you some questions.
All the channels will be unlocked once you're accepted into the community based on your answers and you'll then be able to participate in the many events and happenings on the server.
Some other rules on the server include No-toxicity, no spamming, no pinging staff members (wait for an admin to reply, they'll get back to you ASAP). The staff members will still be able to ping you of course with @everyone and @here pings.
In any case, if you're looking to get far away from toxicity, this is a certainly a server you won't regret joining. The invite link is provided above.
2. BLETIK the icewings Server
Invite Link: https://discord.com/invite/WjfmuHVrXG
This is an Indonesia-based community server, hosted by bletik bt..
Upon joining the server, you would have to first accept its rules in order to proceed further.
Features:
The server, too, has a leveling system that rewards you based on your level.

Self-assignable roles like Scalies, Weebies, Furry.

There are age roles for 18+, under 18 and also gender roles.

The server uses many feature-rich bots such as Dyno Bot, Rythm, Rythm 2, Tatsu, Plasma, MEE6, FredBoat etc making it a very well-organized server.

This is mostly a local server, having local, friendly users that talk in the general chat channel, but in case you don't speak Indonesian, you can always use the international chat to communicate with furries in English.
P.S: There are chatting rules as well and you need to react click on the "blue-tick" button in the rules channel before you can actually begin chatting.

After you've received the 'verified' role, you'll be able to chat, participate in the server's events and happenings and get the self-assignable roles.
The invite link to join the server is provided above.
3. The Floof Squad
Invite Link: https://discord.com/invite/kp5ddec
The Floof Squad is your friendly, neighbourhood furry discord server that accepts all types of people from all over the world!
Features:
No matter what your gender, sexual orientation or personal beliefs are, this is a welcoming community for furs and non-furs alike.

The server layout consists of loads of channels, including "Don't break the chain", "Counting", "Roleplay" and many more such fun channels that intrigue you by their name and keep you hooked!

The server has a lot of self-assignable roles with different categories, allowing you to express your true self, fully and freely!

There is also a commission channel if you're looking to commission and/or be commissioned (this is a new section on the server) and is worth checking out.
So if you're interested in joining the Floof Squad server, use the invite link above!
4. Fellowship Furries
Invite Link: https://discord.com/invite/JKRhmrU3ME
Fellowship Furries is a furry discord server that takes pride in being the most inclusive LGBTQ+ community!
Features:
Furry or not, you're welcomed with open arms on this server.

Talking about the administration and moderation, this server has extremely professional staff members. With 24/7 online support, they make sure the community members follow the pre-set rules and that everyone enjoys the time they spend on "Fellowship Furries" on a day-to-day basis. You can even message the owners of the server directly, which is a feature that not many servers offer.

An active voice/ text chat

Weekly giveaways

Selectable roles

Diverse Gaming channels

Custom/private VCs.

The server follows a 100% SFW rule, no NSFW content is allowed to be shared or promoted here.

The server has a secure verification system that prevents raiders and trollers from entering the community. Each new member has to answer a few questions, and only after admin approval are they allowed to join the server.
Apart from these, they utilize a ton of bots like the MEE6 etc. and offer a lot of level rewards.
All of these features really set the server apart and attract new members every day.
The invite link for the server is provided above.
5. Floof City
Invite Link: https://discord.com/invite/YjteRPG
Floof city is a welcome discord community, with a population of over 2,000 members from around the world.
And it doesn't matter if you're a furry or not, this is like a second home that doesn't discriminate.
Floof City is basically a safe space where you can chat with other people on the server, share stuff and make new friends. Some of its features are listed below:
The staff is friendly and cooperative.

Talking about the server's design, there are many channels to chat and participate in, with each channel made for different purposes.

The server consists of over 320 custom emojis, as well as multiple self-assignable roles, for example, gender roles (male/female/other), age roles, sexual-orientation roles (Straight, Gay, Lesbian, Bi-sexual, A-sexual, Pan-sexual or others) etc.

You can also choose roles that will ping (notify) you for events, giveaways, or announcements or ping you related to any other role you choose to assign to yourself.

Their main bot is "Floof City", which enables all the roles, and performs basic server functions.
The roles are also upgraded on each level upgrade so the server never becomes dull for you. You can keep unlocking new stuff and stay hooked to this Discord community!

So if you're looking to join the server, the invite link is provided above!
6. Fluffy Abyss
Invite Link: https://discord.com/invite/fox
What seems like a quiet server upon joining, becomes a hip and happening one once you react on the verify emoji (a green-tick) in there that activates a series of compulsory questions in your DM by the Fluffy Abyss Guard Bot.
Once you answer the questions and your application is approved, all its channels will be unlocked and you'll be able to access the server and participate in the many events and happenings on the server.
Features:
Fluffy Abyss is a very well-maintained and well-moderated server.

Even though the server has around 10,000 members, it is an SFW environment. The admins and moderators dedicated to keeping this community-friendly, and toxicity-free, which is a tremendous effort on their part. No NSFW content or websites are allowed to be shared in the Fluff Abyss!

Frequent nitro giveaways

Theme nights

Wide range of Self-assignable roles.
Overall, this server is a fun place, the huge number of members in it makes it easier to find like-minded people and make new friends.
Head on over to this server if you're interested in joining a fun, furry community consisting of friendly people and cooperative admin staff!
The invite link to join the server is provided above.
7. Furgether
Invite Link: https://discord.com/invite/8mD8q7shFD
The people at furgether specialize in multiplayer gaming. But they are also a friendly bunch, and a cordial community to be a part of.
Features:
SFW community. They are pretty strict when it comes to enforcing basic community rules, so you'll have to read the rules very carefully and answer a few related verification questions before you can be let in.

The Server is PG-13+, so if you're a user below 13 years of age, don't try to fool your way on to the server or else it might lead to you getting kicked.

Weekly events and giveaways for different games such as Among us, Scribbl, MHW, FFXIV and more.

Movie nights and role-playing games!

Hundreds of fun emojis

Experienced and trained staff, ensuring you get the best and friendliest experience possible.

Different channels to cater to people with a variety of interests,




And the best part?

A dedicated minecraft server!
So if you're a gamer and a fur [or a non-fur], head over to the link above to join the server!
8. The Furry Agenda
Invite Link: https://discord.com/invite/V6ZnXdQ
On the Furry Agenda discord server, you can chat, share, and meet other furs.
Features:
The 'main points on the Furry Agenda' are:
The server has a 16+ rule. So if you're below 16 years of age, you won't be welcomed on the server and fooling the admins to get in will result in you getting kicked.

This server has a friendly user base and has separate channels and sections for SFW, NSFW, art and games.

The Furry Agenda is a community where you'll be respected and heard, however, the administration does not tolerate any hate speech or discriminatory words/phrases against anyone.
To participate in the server's events and chats, you will have to go through a 2-step verification process.
You will first have to read and understand the rules and regulations of the server and then send out an introduction message in the intro channel so the admins understand your motives for joining the server.
This is a precautionary measure, put in place to keep away trolls or raiders from joining and disrupting the community and its peace.
So if you want to join the server, you can join it from the invite link provided above.
9. Vistas
Invite Link: https://discord.com/invite/7JD2DrnTsX
Vistas is one of the relatively smaller communities on this list, having 1.5k members, however, is equally organized and well-managed. Their goal is to maintain a hospitable environment so that the people who join this server feel welcomed and enjoy their time there.
The server has a similar verification system as most of the servers we have listed above.
Now, let's have a look at the various server features that really make this server stand out:
Active chat channels, with the community being extremely respectful and fun-loving.

Regularly scheduled events

Advanced discord bots (customized and set up to serve specific server tasks).

Amazing awards for the users who boost the server or donate to the server. These rewards include custom channels, custom roles, etc.





And the highlight of this server:

If you're an artist, Vistas also offers Art Commission Advertising.
So, furs and artists, this is a good community for you to be in! Join them using the invite link provided above.
10. Furry Hollow
Invite Link: https://discord.com/invite/pejQ6DmWgB
Furry Hollow is a loving, respectful and wholesome community, open to all furries around the world.
Server features include:
Self-given roles, level-up roles, booster roles, and perks, etc.

Strict rule enforcement. The server has a clear policy that requires members refrain from any racist comments and actions.

Regular giveaways

Active Voice Channels
If you're looking forward to role-playing, meeting other furries, playing video games (Minecraft is pretty popular here), listening to music or making new friends in general, this is the server to be in.
Furry Hollow has a similar verification pattern as the other servers, requiring you to read the server rules thoroughly and answer questions. Failure to do so will result in application rejection.
The server is quite fun. You'll always find someone to talk to in their general chat and start making friends in no time.
So what are you waiting for? Join Furry Hollow with the invite link provided above today!
Parting Words
So here were our picks of the best Furry Discord Servers on the Internet. There are many more Furry servers that you can check out, or if furry servers are not your thing, maybe Roblox is?
Yes, we have an entire list of the best Roblox Servers too. Check them out here: The 10 best Roblox Discord Servers- Revealed!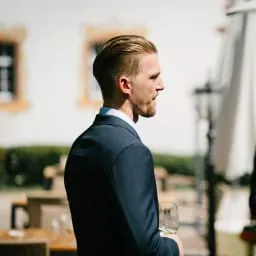 Hey guys! It's me, Marcel, aka Maschi. On MaschiTuts, it's all about tutorials! No matter the topic of the article, the goal always remains the same: Providing you guys with the most in-depth and helpful tutorials!