It could be really tricky to open an old file and realize you don't understand where to find what you were searching for in the first place, simply because you didn't take the time to organize it while you were working on it, and it ended up being a mess.
Or maybe your design looks ready to be sent, but the file isn't properly organized yet, so you can't send it like this to anyone!
This could happen because you made multiple, or different versions of the same object, or there are some objects that you need to turn on and off, and it takes time to find them if they are not grouped properly.
Don't worry about it! I'm about to share with you how to merge layers in Illustrator, so you can centralize them and clean up your file.
To cut down on the number of layers, and keep your work organized, it'll be necessary to merge layers. This will also help you and others understand your file. Especially if you're creating complex artwork.
It will also be helpful in later stages of your own creative process, when you need to group visual elements for better understanding.
How to Merge Layers in Illustrator
To merge two or more layers in Illustrator, head over to the Layers Panel by clicking "Window" and then "Layers". Now, select the layers you would like to merge and then click on the "Layer Panel Options" button in the top right corner and choose "Merge selected."
How to Merge Layers in Illustrator: In-depth Guide
Layers allow you to control a variety of elements that can be used to create an image in Adobe Illustrator.
They provide a convenient method for organizing them inside of your file, on the "Layers Panel", so that you can position the objects on the order you want, creating a hierarchy with as many layers and sub-layers you want or need.
You can even create sub-layers inside of any existent layer by selecting multiple objects and clicking "Collect in New Layer". This last option would create a new layer, where it will consolidate all the layers you previously selected.
Just remember that in this software, you can only undo changes that have been made recently, that means you can't undo the merging after you took a lot of actions after.
Also, keep in mind that it isn't the same to group objects than to merge layers: Groups are used to keep the artwork together when scaling or moving it, while layers are frequently used to control visibility and maintain order.
So, whether you have multiple layers to manage, or you just want to combine a few of them, I will show you the best way to make that happen, in 4 easy steps!
Step 1:
Open your Illustrator file. First things come first! So, you need to open the file in Illustrator to be able to organize the layers. Remember you can double click on the file or go to "File" and then "Open", and select the file from your folder.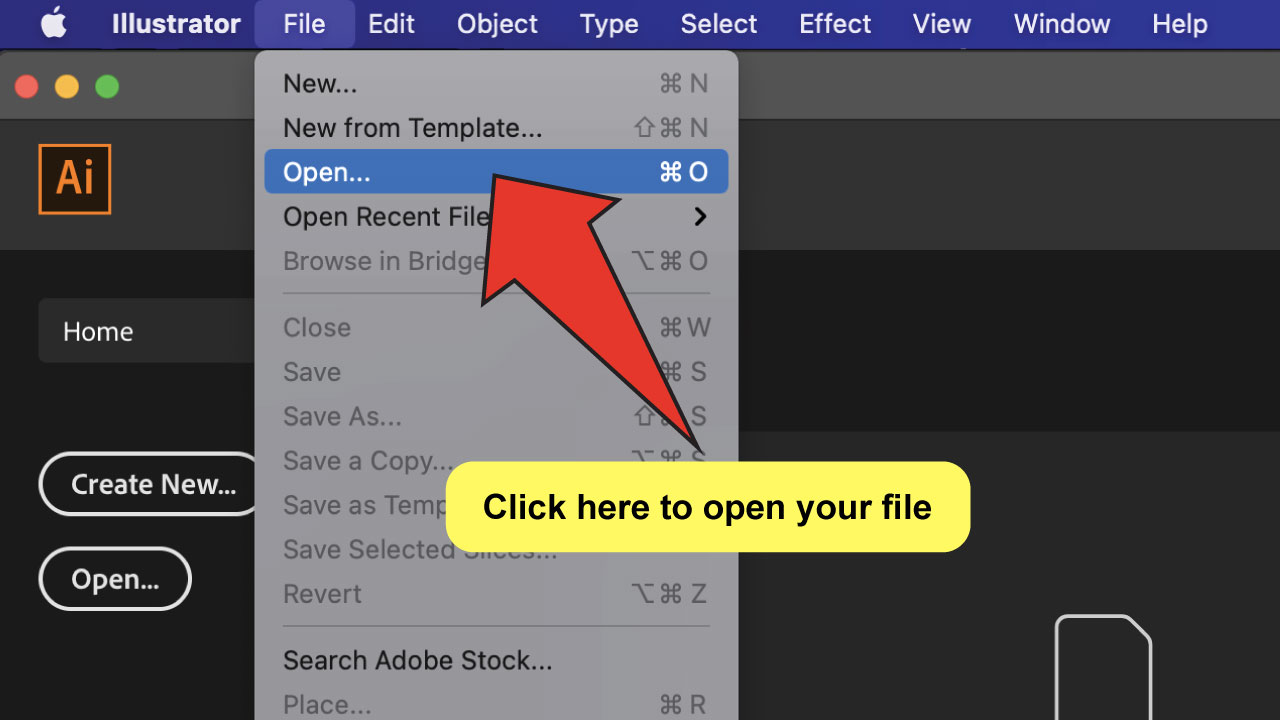 Step 2:
Locate the Layers Panel. Once you already opened the file, you need to enable the "Layers Panel" by going to "Window" on the main top menu, and then click on "Layers".
This will display every single layer existent in your project, displaying a different color for each layer, and a name next to this, which you can change whenever you want by double click on it!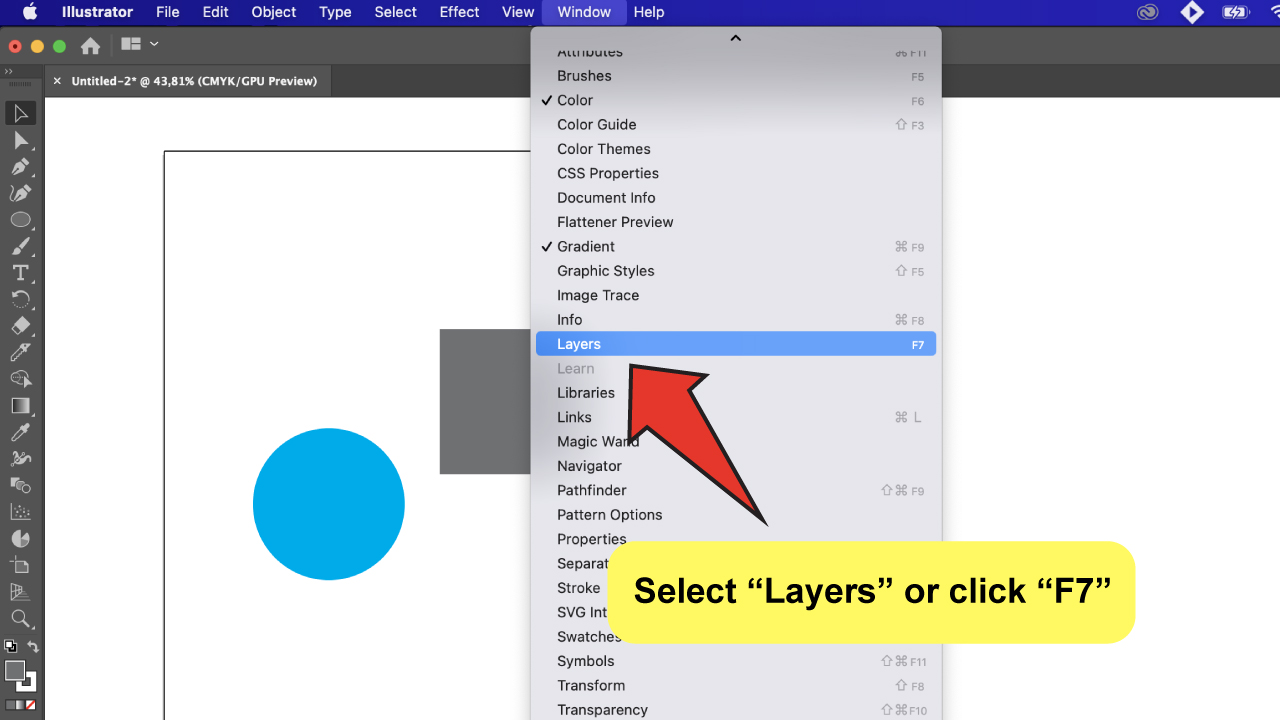 Step 3:
Select the layers you want to merge. To use the merge option, you must first select two or more layers from your file. It doesn't matter if the layers are visible or not.
To do this, you can weather select the layers you need by holding the "Ctrl Key" (if you are a Windows user) or "Command Key" (if you are a Mac user) while you click on the layers you want to select, or you can click on the top layer of the panel, hold the "Shift" key, and then click on the bottom layer.
This will select the entire list of layers in your file.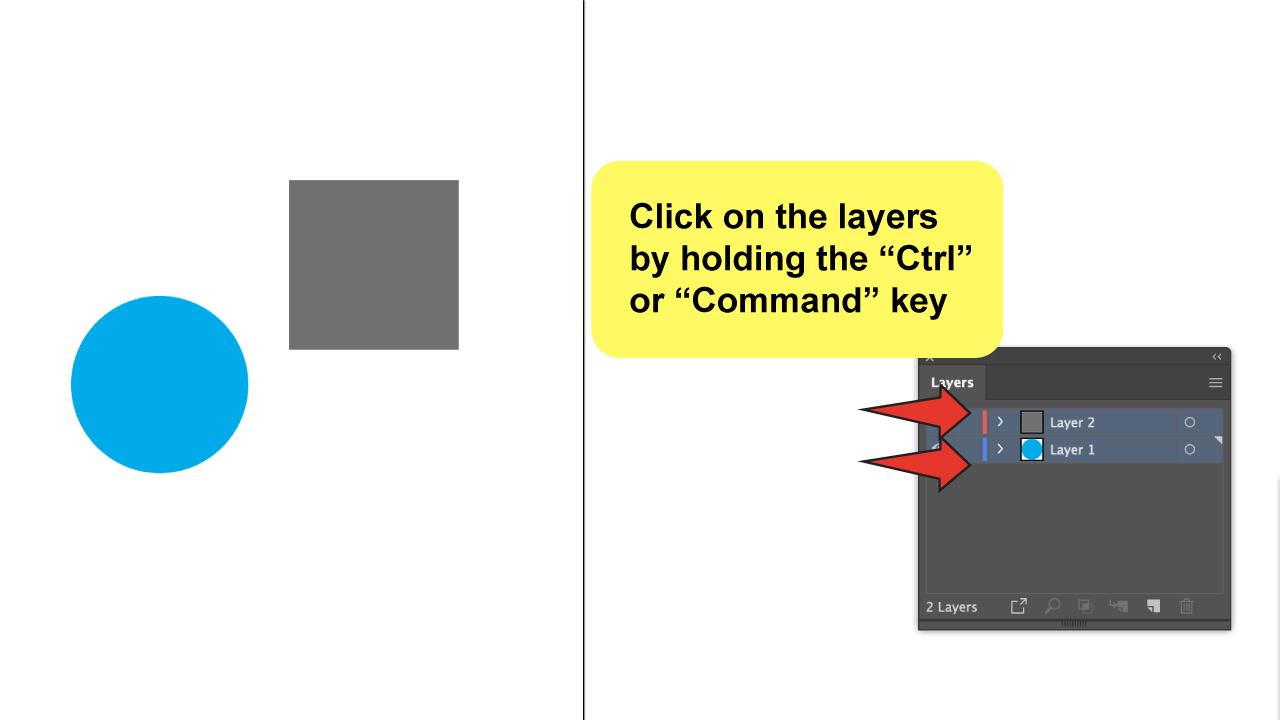 Step 4:
Merge! Once you have selected all the layers, you can go to "Layers Panel Options", which you can display by clicking on the right corner of the panel, and then press on "Merge Selected"
And there you go! You've managed to join the layers, and you can actually do this as many times as you need inside of the same file.
The more complex or large your file is, the more layers you will need to organize!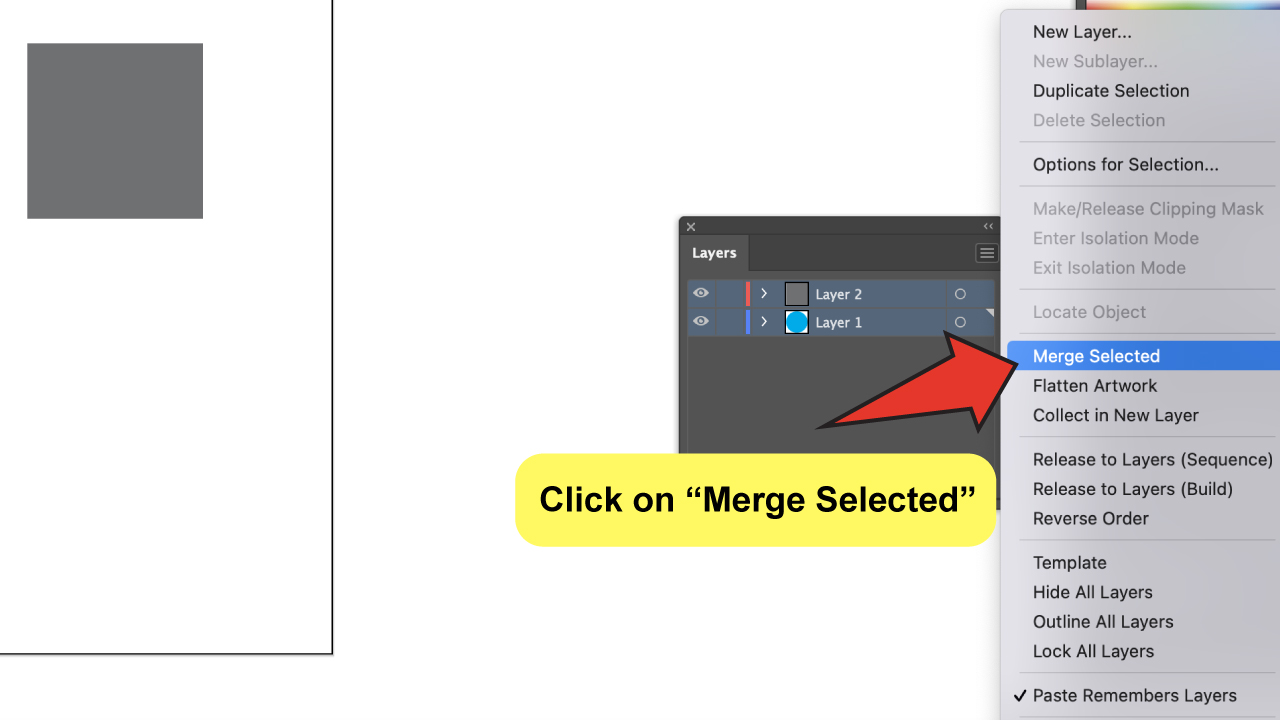 Frequently Asked Questions About How to Merge Layers in Illustrator
How do I undo a merge in Illustrator?
If you want to undo the merge, you must act quickly. The more actions you take, such as drawing lines, moving layers, and so on, the more edit history your document will accumulate. You can only undo changes that have been made recently.
What is the difference between "Merge Selected" and "Flatten Artwork"?
With "Merge Selected", you can select which items you want to consolidate, and with "Flatten Artwork" you will join all visible layers and items into a single layer. They will both maintain the existent hierarchy of the elements.
Why would I need to merge layers if I can just simple group them?
To organize the content on the layers will help you understand the file and manipulate it better, although technically they aren't that different.
When merging, can I keep the hierarchy of the layers I'm merging?
Absolutely! You will keep the order, and even the layer's name, the content will be the same, only inside of a new, and single layer.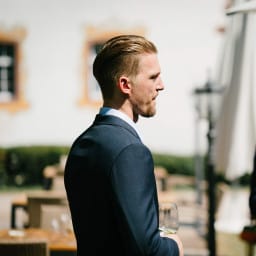 Hey guys! It's me, Marcel, aka Maschi. On MaschiTuts, it's all about tutorials! No matter the topic of the article, the goal always remains the same: Providing you guys with the most in-depth and helpful tutorials!