Oh, there's a template design that I'd like to use for my Ebook in Canva. However, it's in PDF.
Is it possible to upload PDF in Canva?
Well, if you've started using Canva in its early versions, you can only download your designs in PDF, but not the other way around.
However, Canva's been so attentive to their users' needs as they already added this PDF importation feature.
So, if you're ecstatic to learn how this importing PDF feature works, better continue reading.
How to Upload PDF in Canva
To upload PDF in Canva, you can directly do so by dragging and dropping the file directly onto Canva's homepage. Tap the imported file to open it in Canva's editor. You can also head over to the "Create a Design" button and click on the "Import PDF" option at the bottom part of the dropdown menu.
Uploading PDFs in Canva: 2 Basic Methods
As Canva's tagline is to create graphic designing as easily as possible, they made sure that they continue upholding that.
In previous versions of this app, uploading PDFs directly is an unthinkable possibility.
You'll have to go about converting your PDF design into PNG before you can fully edit it in Canva.
Thankfully, you don't have to anymore, as Canva now features direct importation of PDFs in two ways.
Drag-and-Drop PDF
Step 1: Log in to your Canva account.
Step 2: Click on the PDF file you'd like to edit in Canva and drag and drop it directly on Canva's home page.
Step 3: Once the importing process' finished, tap on the newly imported PDF file to open it on Canva's editing page.
And, just like that, you can finally whisk away into the night and begin your editing process.
But, as Canva's a very intuitive tool, they designed another way on how you can activate the PDF importation process.
Uploading PDF through the "Create a New Design" Button
Step 1: Log in to your Canva account.
Step 2: On Canva's home page, head over to the purple "Create a New Design" button.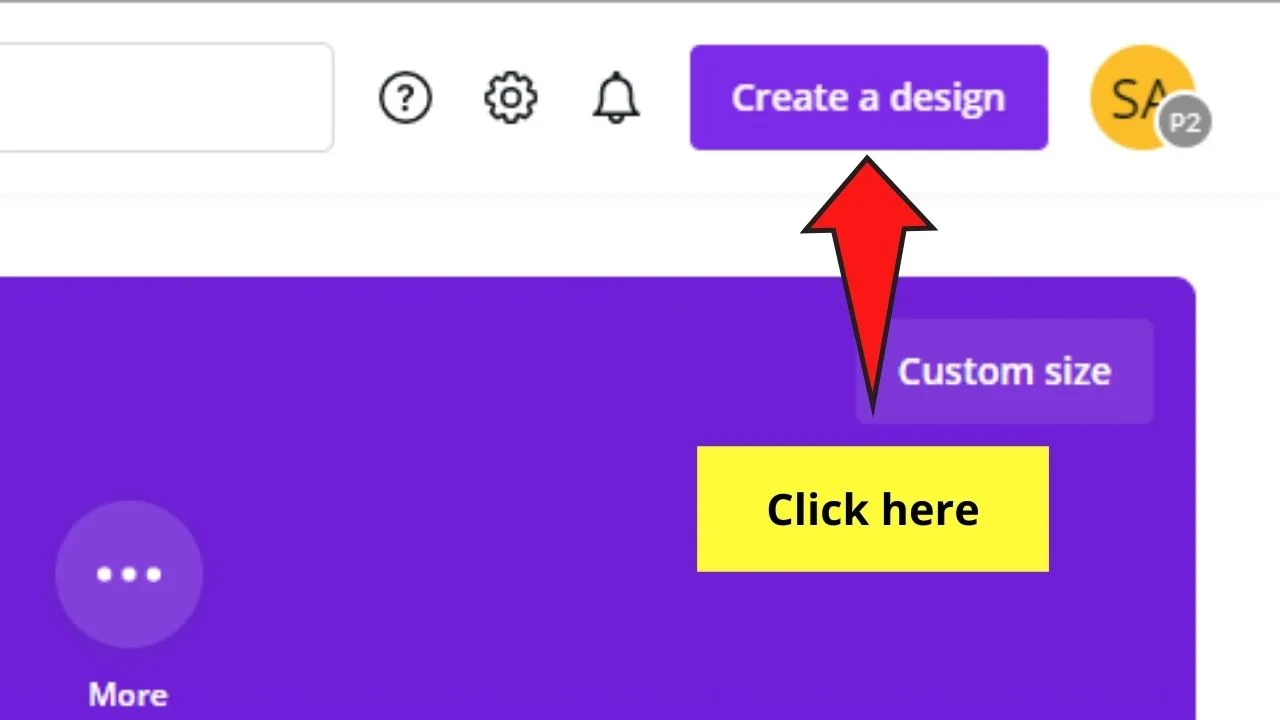 Step 3: At the bottommost part of the dropdown options menu, tap on the "Import PDF" option. You won't miss this button as you'll see a "Beta" sign splashed above it.
Step 4: Choose the PDF file you'd like to import to Canva.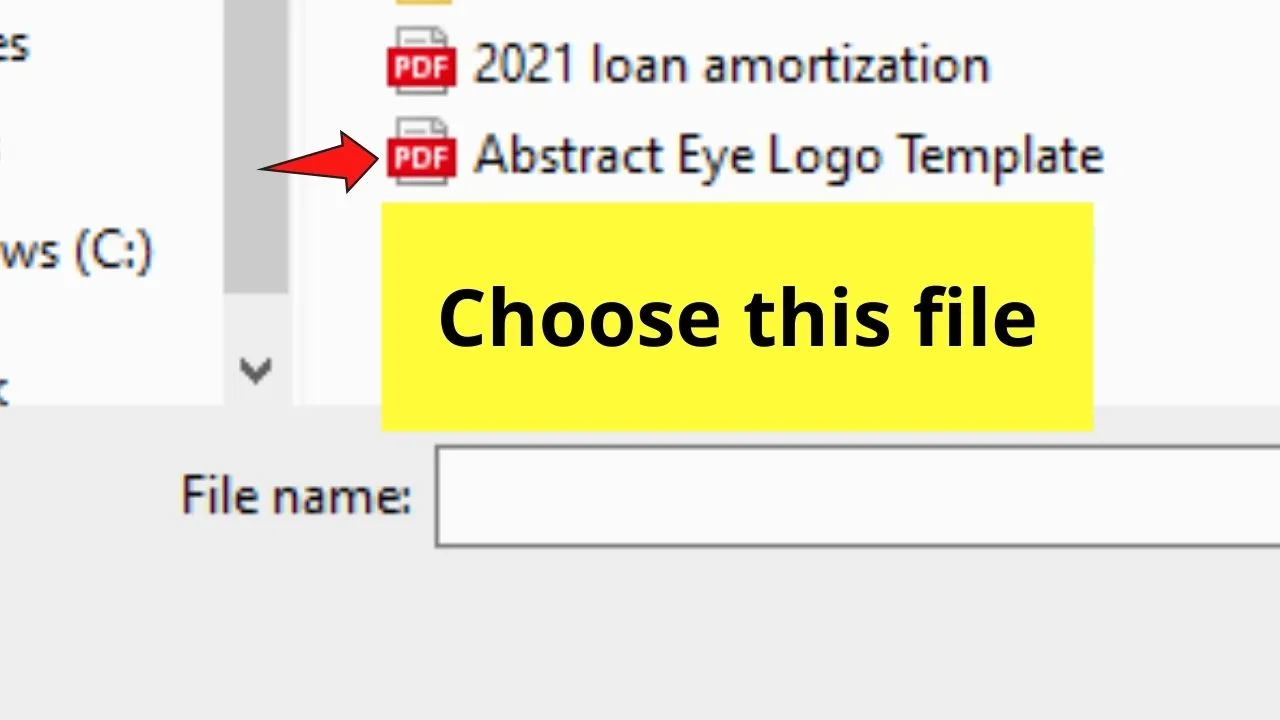 And, wallah! You can now begin editing with your PDF-format design like it's an ordinary image.
Pretty nifty, right?
So, why don't you start trying this amazing feature?
But, what if for some reason, Canva isn't working, and you can't find this new Import PDF feature?
What are the other options available?
Alternative to Uploading PDFs in Canva
Now, if you've been paying attention from the get-go, you won't be surprised to find out that Canva doesn't have this PDF importation before.
You can download PDFs, but you can't upload a PDF directly onto the graphic design tool easily.
While those days are certainly gone, it's still a nice idea to learn the old method of uploading an editable PDF into Canva.
So, here's how the old way of importing PDF in Canva goes.
Step 1: Convert your PDF file into a PNG. Through a conversion software online, convert your PDF into a PNG by dragging it onto the website.
Step 2: Once the conversion process' done, download the newly converted file onto your device.
Step 3: After logging in to your Canva account, either drag and drop your design in PNG format directly to the home page or import using the "Uploads" tab.
Step 4: After the upload process, you can now drag and drop the newly converted file onto Canva's editor page.
Though this process' lengthier than Canva's newest PDF importation feature, it still works the same.
But, why would you go through all this hassle if there's a one-step button to achieve the feat, right?
Yet, still, it's nice to know about this especially if Canva's down and you need a workaround to get the job done.
Things to Remember with Canva's PDF Importation Feature
Now, most of you are over the moon these days that you won't have to go through the hassle of manually converting your PDF before uploading it into Canva.
However, do take note this new Import PDF feature still is in its beta phase. As you all know, when software or app's still in beta phase, things aren't as seamless as they ought to be.
Beta test, or beta phase, means the app, software, or feature is in the final stages of development — in other words, testing out stage.
In simpler terms, Canva's development team still tests how smooth the Import PDF feature is in real-time. And, since it's in the beta phase, expect some glitches sometime while using it.
But, don't worry about all these bugs or glitches. You can always send feedback to the Canva team about the experience.
Now that we've clarified things out with the beta phase thing, what are other things you should remember when using this new feature?
Here is what Canva says you can expect with the Import PDF button:
You can only import PDFs with a maximum of 15 pages — no more, no less.

You can edit your PDF design as they'll break down or separate the text from the images for easier editing.

However, if you upload a PDF that's a scanned copy, Canva won't be able to separate the text from the photos. It'll be read as a flat or merged image, hence, the file's not editable.
Better do note of these limitations so you can fully maximize Canva's new Import PDF feature.
Frequently Asked Questions about How to Upload PDF in Canva
Can we change the picture on the PDF file that's imported on Canva?
As long as the file you import isn't a scanned copy of the design, you can swap out the photos in the said design. Since Canva separates the images and text into individual components, you can carry on with changing the pictures like how you normally go about in the graphic design tool.
I think the font used in the imported PDF is different. What's happening?
Since the Import PDF feature still is in the beta phase, it's expected that the feature isn't perfect yet. What Canva does whenever you import a PDF is try to match the font on the file with what they have in their font gallery. Since there are various fonts available, it's understandable that Canva can't always find an exact match.
I can't change the image colors in the newly imported PDF design. What's wrong?
For one, the PDF file you imported may be a scanned version of the design, rendering it uneditable. However, Canva says that editing the colors in your PDF depends on whether the image is a vector or a flat image. If it's a vector type, then Canva can break it down into editable components. If it's a flat image, chances are Canva won't be able to make it editable.

Conclusion
Now that you know the new way of importing PDFs in Canva, you'll never dread having to work on such files the moment you receive one from your boss.
By simply activating the "Import PDF" button in the corresponding options menu, you'll never dread having to work with PDFs again.
But, if you're worried about the file size after editing the PDF, better read on how to reduce the file size in Canva to avert future problems.
Start importing PDFs and edit them right away!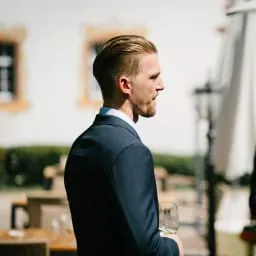 Hey guys! It's me, Marcel, aka Maschi. On MaschiTuts, it's all about tutorials! No matter the topic of the article, the goal always remains the same: Providing you guys with the most in-depth and helpful tutorials!