Ooh! This font's too small for me to read the document in Google Docs easily.
I need to use a font that matches what I use when creating my branding materials like the brand kit in Canva.
Is there a way I can change the default font in Google Docs from Arial to the one I prefer to use — permanently?
Well, the Google team has you in their minds as they included such a feature — if you know where to find it.
How to Change Default Font In Google Docs Permanently
After selecting a new font, click "Format." Select "Paragraph Styles, then "Normal Text" before choosing "Select Update Normal Text to Match." Then, head back to "Format" before selecting "Paragraph Styles and "Options." Lastly, click "Save as my Default Styles" to save the changes.
After setting the new default font in Google Docs, you can then check if the changes were saved by opening a Google Docs file.
Just type "docs.new" on the address bar and see if the new font's set as the default one.
Permanently Changing Default Font In Google Docs: Possible or Not?
Changing the default font permanently is very possible in Google Docs.
Gone are the days that you need to manually set your font, its size, and line spacing every time you open a new Google Docs document.
So, if you're eager to save more time from tweaking font settings and such, follow the next steps carefully.
Step 1: Open a Google Docs file from your Google Drive.
You can either click on the blank template or double-click on the document thumbnail to access it.
But, if you prefer to open a blank document without heading to Google Drive, type "docs.new" in the address bar of the browser you're using.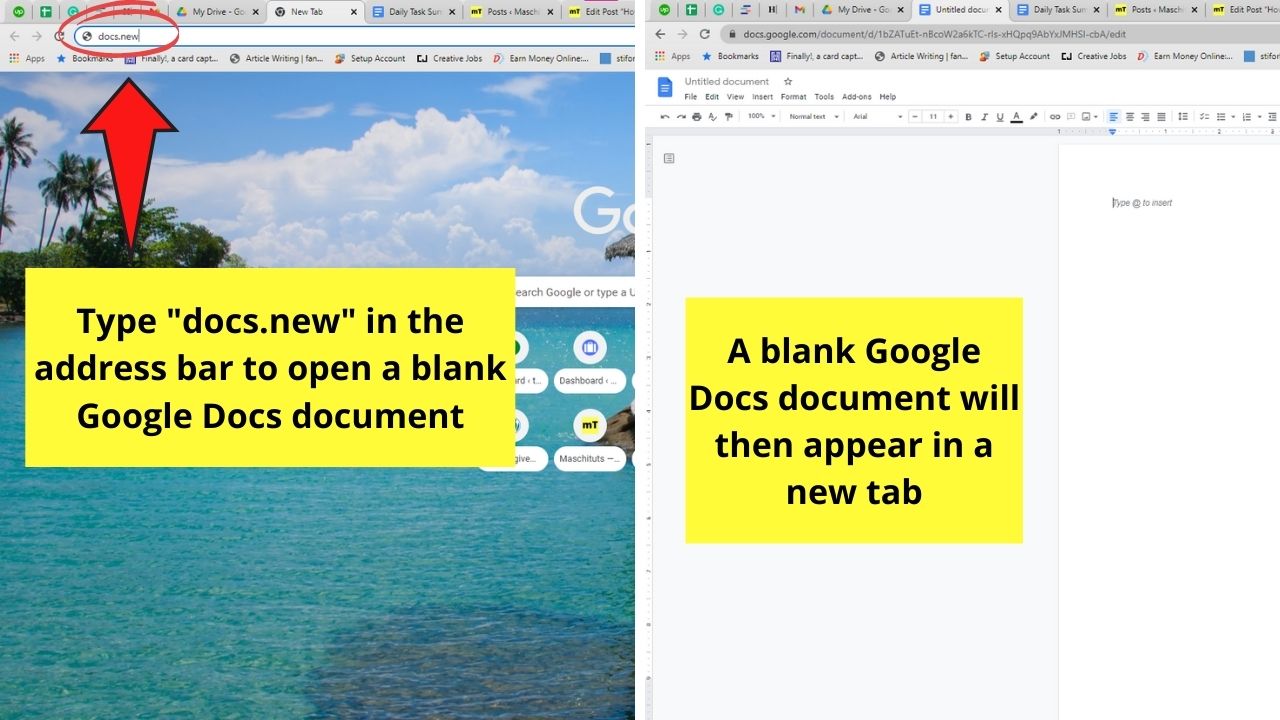 Step 2: Once you're inside the document, first add text to it. Once you're done typing the text in it, select a part or all the text.
Once the selected text's highlighted in blue, change the font style used by heading to the Fonts menu and clicking on the "v" button.
Then, in the dropdown menu, select what font style you want to set as your default font. Click on it until its name appears in the Font tab.
Step 3: If you also want to tweak the default line spacing and font size, you can set this as well.
Just click on the Font size box to edit out the value inside it.
For the line spacing, select the Line & Paragraph Spacing and choose another line spacing option other than 1.15.
Step 4: Once you've set the new font style, font size, and line spacing, head to the Format tab on the menu bar.
Step 5: After clicking "Format," select the Paragraph Styles option. This move will then open another dropdown menu.
Now, in the second dropdown menu, choose the Normal Text option. Then, select the Update Normal Text to Match subsequently.
Step 6: After the first set of settings change, head back to the Format tab and select Paragraph Styles again.
Yet, choose the Options tab instead before clicking the Save as my default styles tab in the last dropdown menu that appears.
You'll then see a notification telling you that the changes to your default settings have been changed.
Step 7: After making the changes to the default font, check to see if they're saved properly.
To do this, type "docs.new" on the address bar and press Enter. Wait for the new tab to load a new Google Docs document.
Once the new document appears, take a look in the Fonts box. You'll then see the new font style set as the new default.
And, those 7 steps are all you need to change your Google Docs' default font style to the one you prefer.
Frequently Asked Questions about How to Change Default Font In Google Docs
Can I still revert to the original default font style after changing it?
You still can reset the default Google Docs font after changing it. Repeat steps 2 to 5 mentioned above first before selecting "Format." Then, click Paragraph Styles, and select Options. Then, choose the Reset Styles option. But, it's only applicable in Google Docs' desktop version.
What are the default settings for the font style in Google Docs?
The default Google Docs font is Arial. The font size's pegged at 11, and the line spacing is set at 1.15.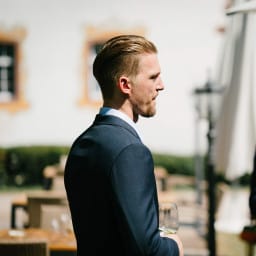 Hey guys! It's me, Marcel, aka Maschi. I earn a full-time income online and on MaschiTuts I gladly share with you guys how I stay on top of the game! I run several highly profitable blogs & websites and love to speak about these project whenever I get a chance to do so. I do this full-time and wholeheartedly. In fact, the moment I stopped working an 8-to-5 job and finally got into online business as a digital entrepreneur, is problably one of the best decisions I ever took in my life. And I would like to make sure that YOU can get on this path as well! Don't let anyone tell you that this can't be done. Sky's the limit, really…as long as you BELIEVE in it! And it all starts right here..at Maschituts!