Wow! Your profile photo looks stunning!
How did you manage to make the image take the shape of a circle?
Well, if you're still not a Canva user, you're missing out on one of the things that make Canva great — the ability to fill a shape with an image.
So, if you're raring to learn this cool graphic design trick, read below.
How to Fill a Shape with an Image in Canva
First, head to the "Elements" tab. Then, go to the "Frames" section and select a shape. Then, choose a picture you'll fill the shape with from Canva's "Photos" tab or import one through the "Uploads" tab. Click and drag the image towards the shape until it fills its space.
Filling Shapes with Images in Canva — All You Need to Know
Filling a shape, or even, learning how to change the shape of a photo in Canva isn't as complicated as it sounds.
Gone are the days where you'll have to manually place an image on top of a shape to make it look like it's framed.
With Canva, you'll only have to master a few steps to successfully fill a shape with an image in Canva.
So, granting you've already opened a design file or created a new one, here's what you should do.
Step 1: On the editor page, head to the left side panel and click on the Elements tab.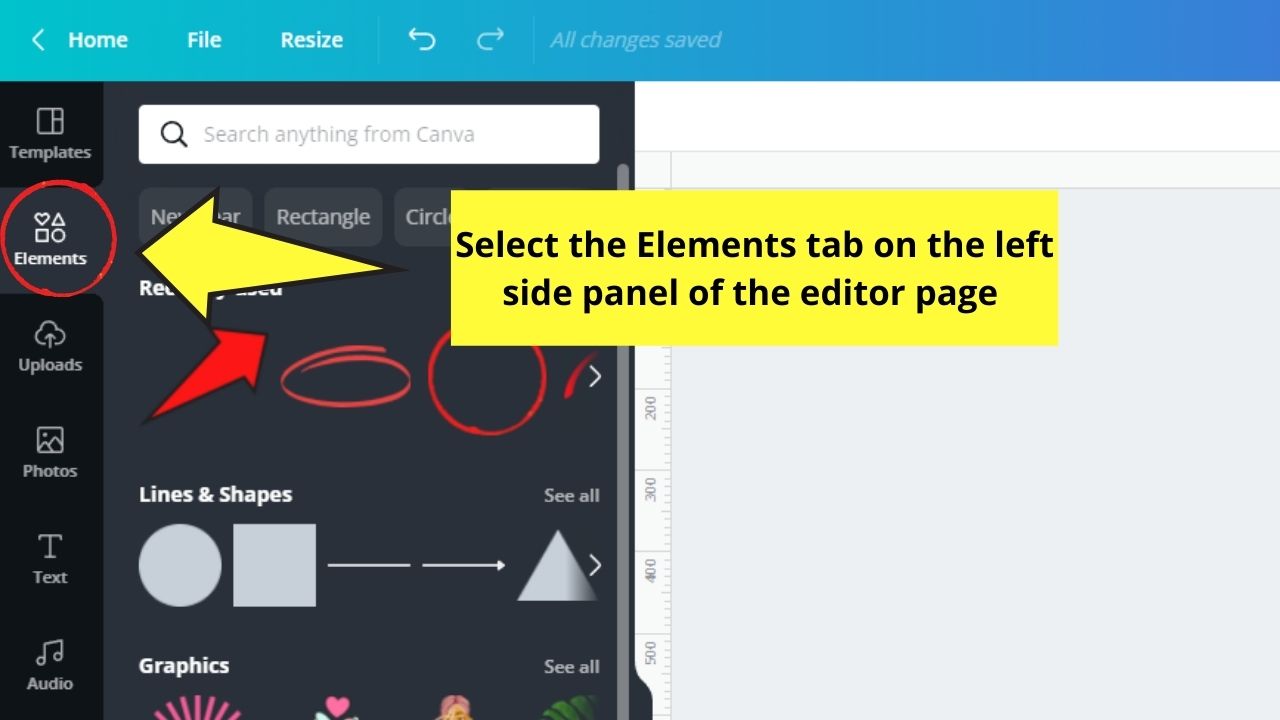 Step 2: Scroll down the right-side panel until you see the Frames section. Select the See all button to check out the various shapes in the gallery.
Step 3: Continue scrolling down the Frames gallery until you find the shape you'd like to use. Click and drag the shape once you find one that you'll use.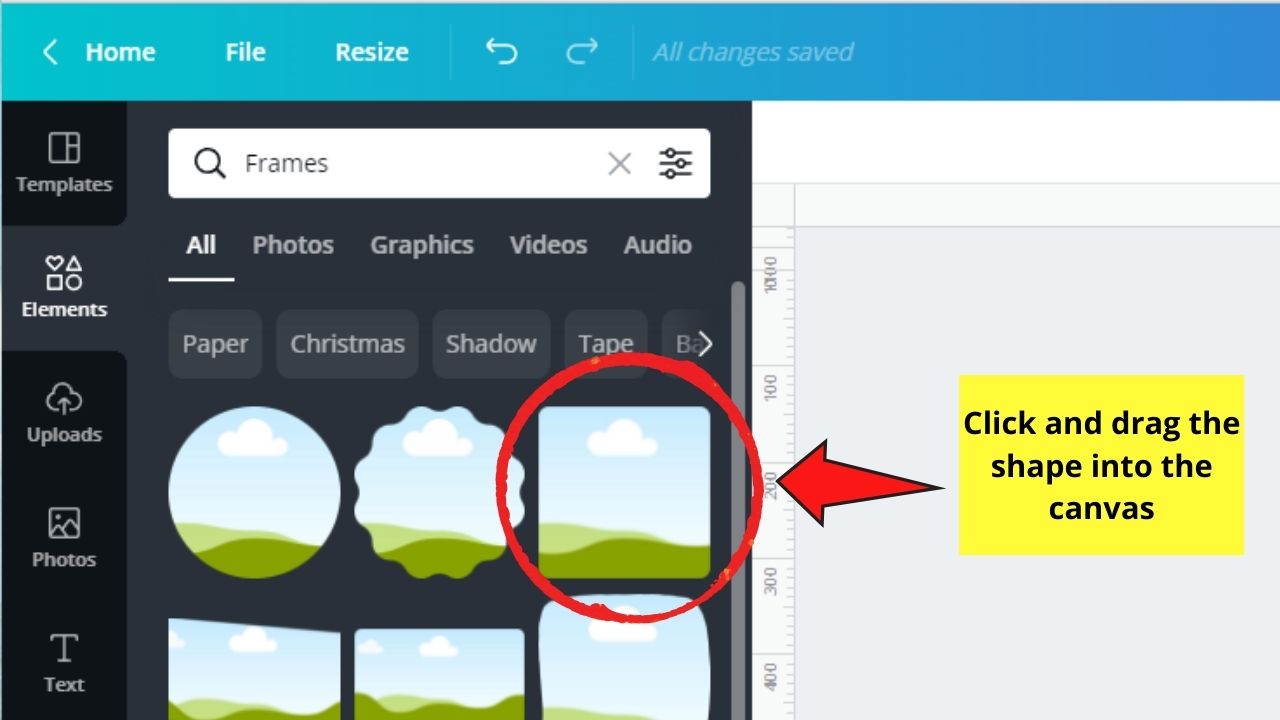 Step 4: Now, it's time to choose what image you'll fill the shape.
You can use Canva's stock images by heading to the Photos tab on the left side panel of the editor page.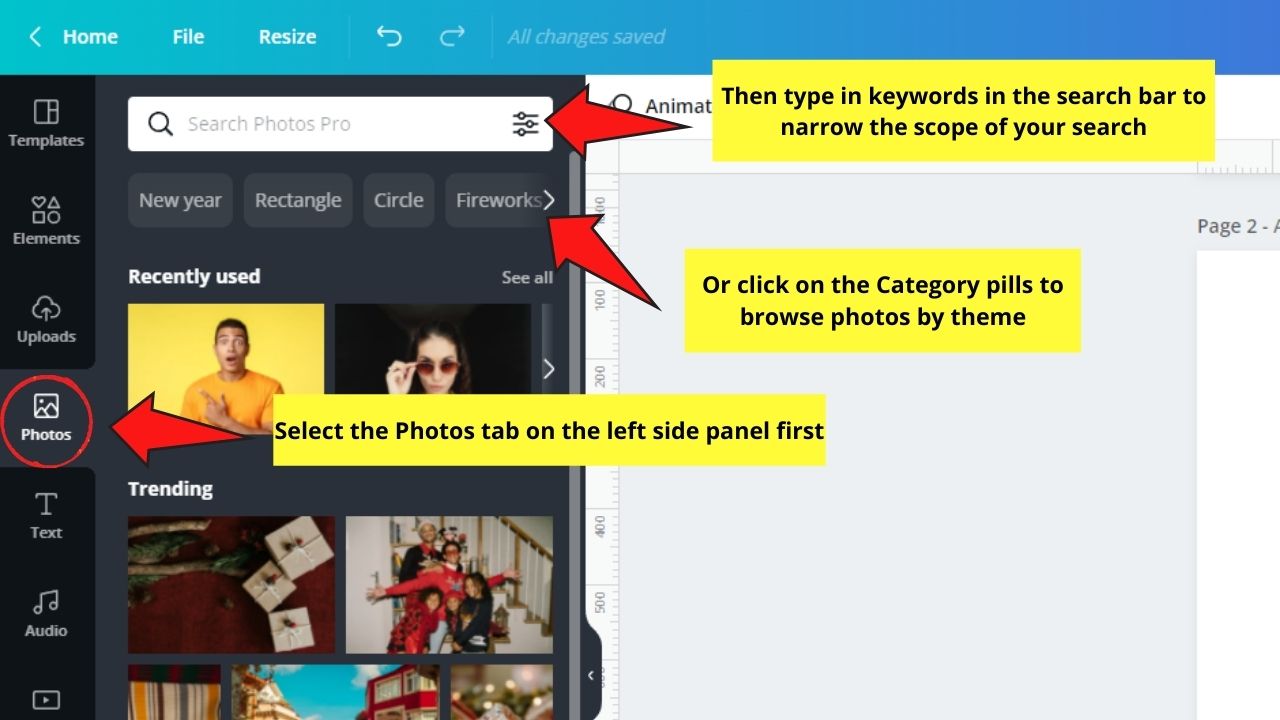 From there, you can either use the search bar function and type in keywords to find the photo you're looking for.
Or, you can choose to click on the Category pills found below the search bar to help you narrow your search further.
Another way to add a picture to Canva is to import one through the Uploads tab.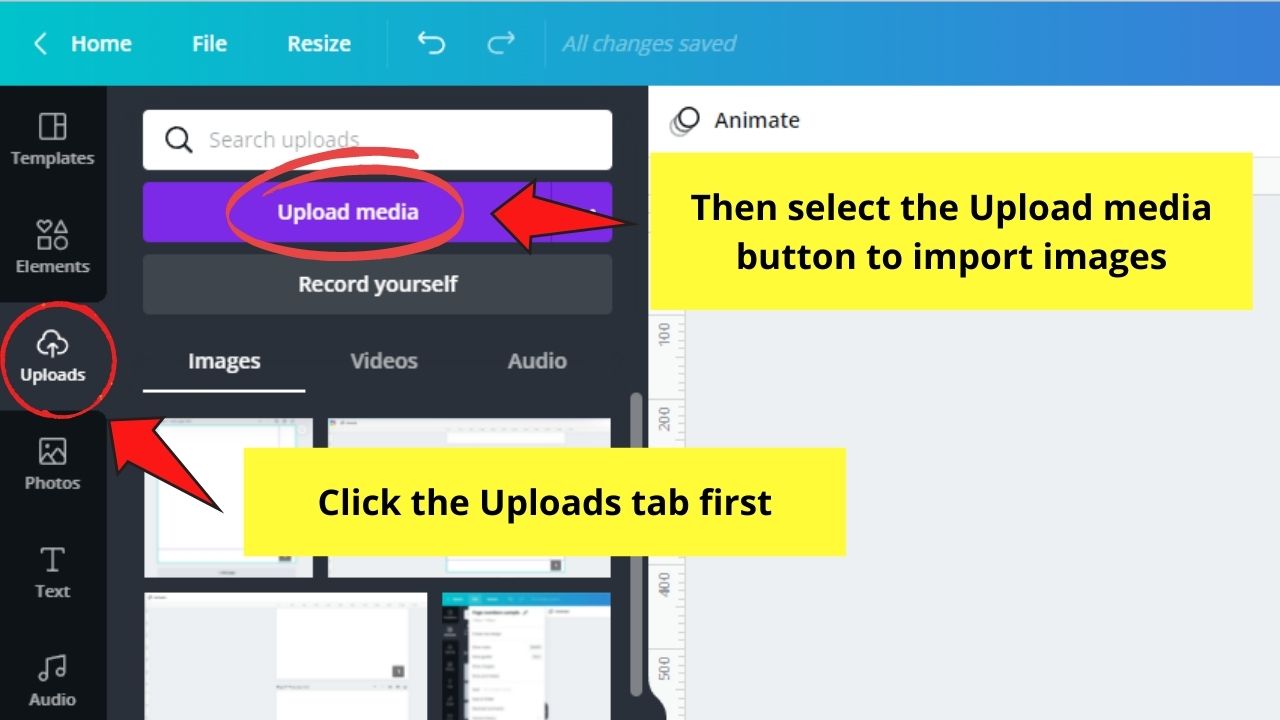 Simply click on it on the left side panel and select the Upload media button to begin the process.
Step 5: After selecting the image you'll use, click and drag it towards the shape you added earlier.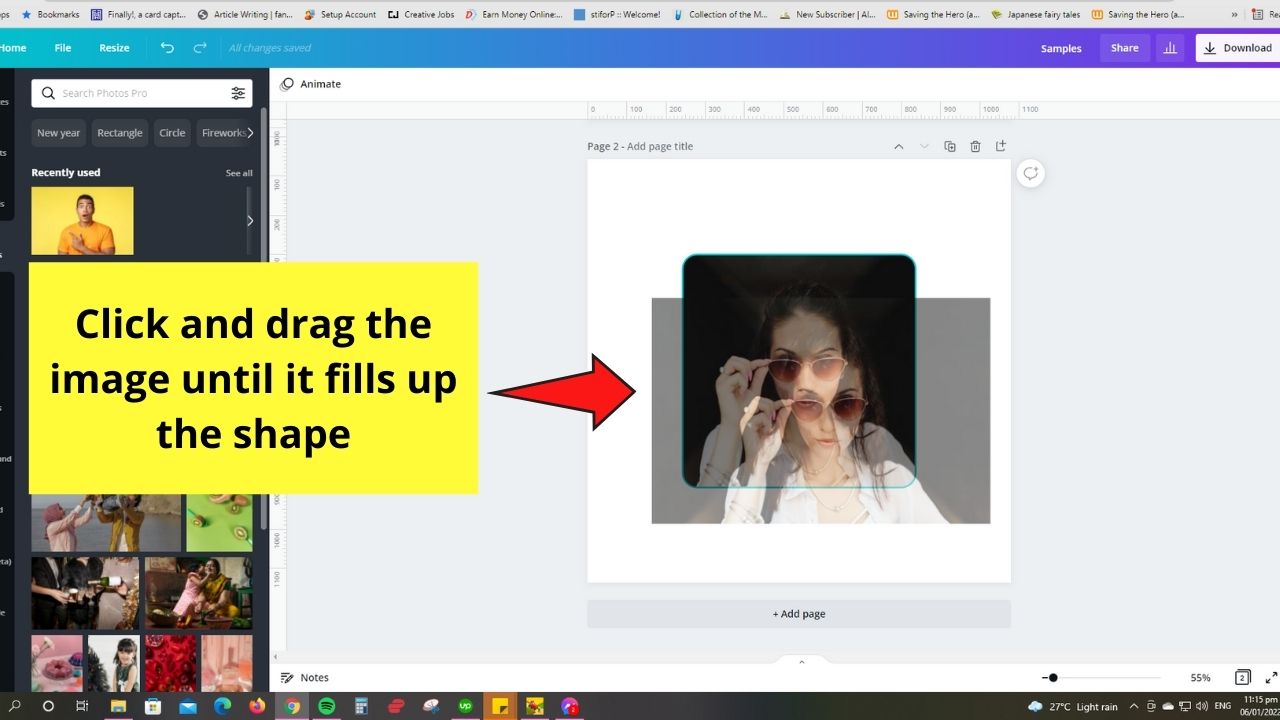 Keep dragging until you see the image filling up the shape's space.
Step 6: If, however, you want to adjust the crop positioning of the photo inside the shape, all you need to do is double-click on it first.
Then, you'll see the image inside a grid of some sort. Drag the photo sideways to change the part of the picture you want to be featured inside the shape.
You can also opt to click on the Crop button on the editor toolbar to make crop positioning adjustments as well.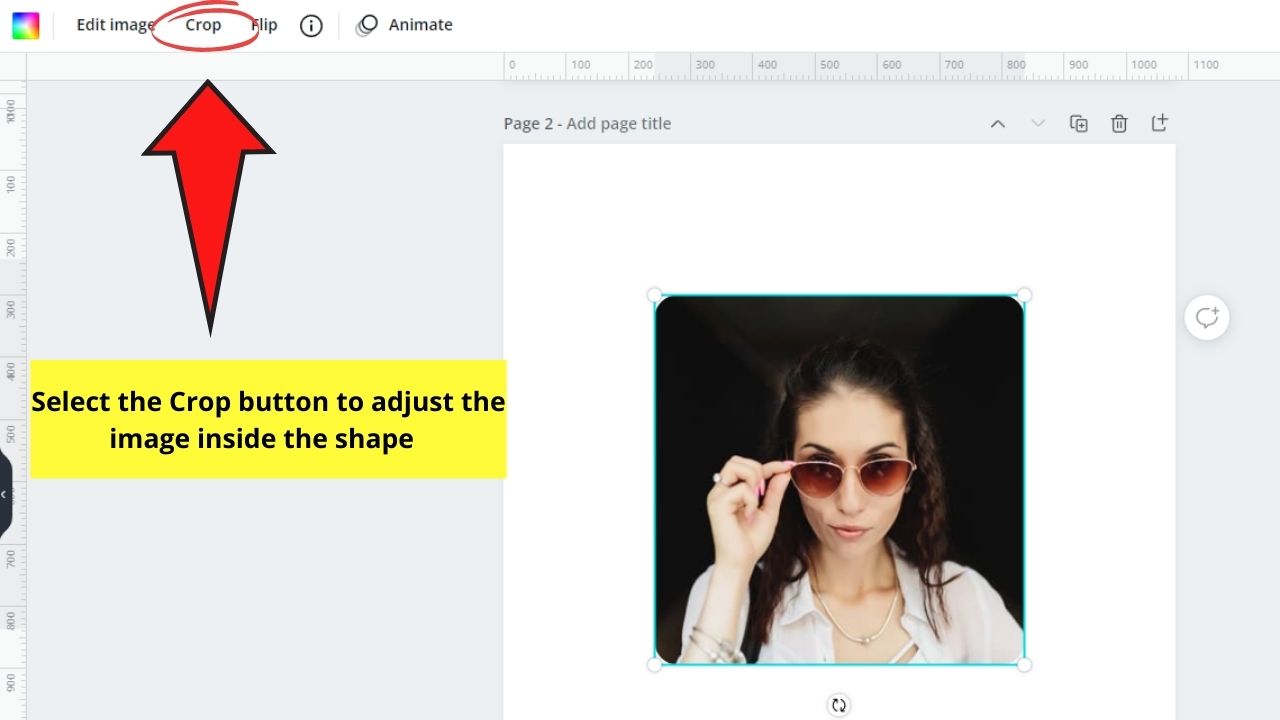 Whatever method you choose, make sure to select the Done button afterward.
Step 7: Resize the image-laden shape by dragging the white circles and pill handles surrounding it.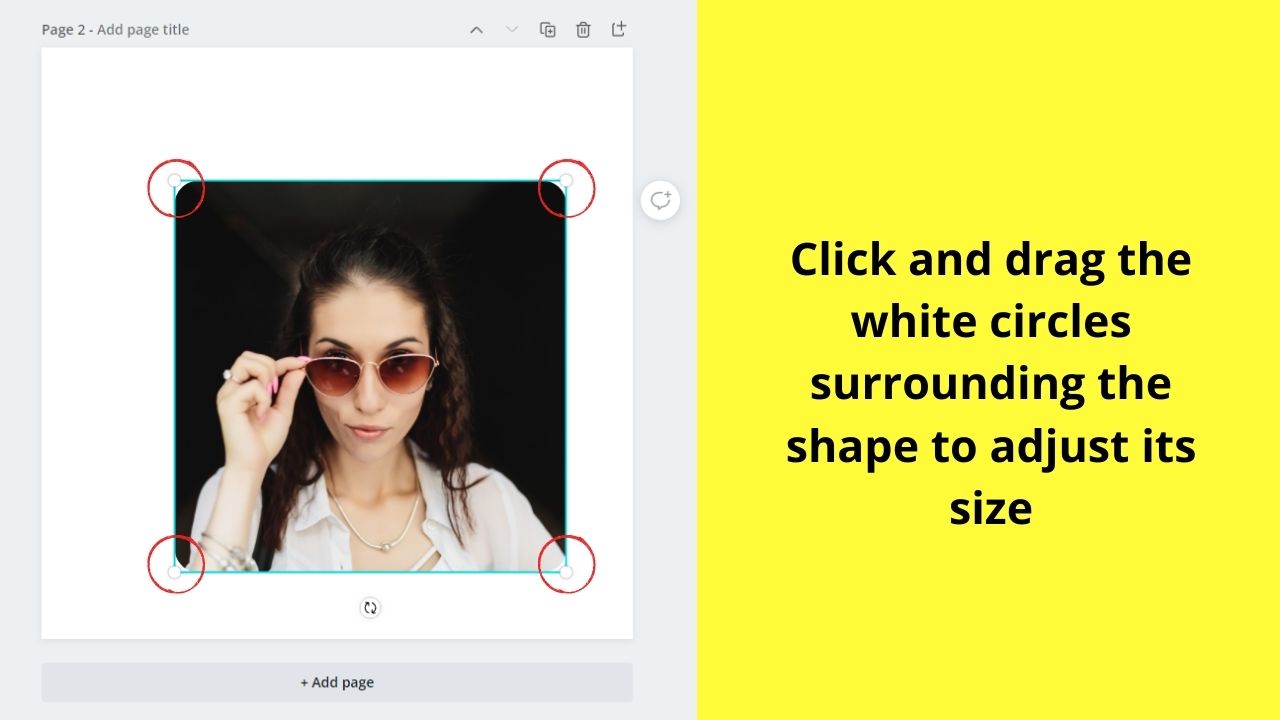 Then, drag it across the canvas to position it according to the design you have.
Step 8: Once you're satisfied with how framed photo looks, click the Download button, select a file type to save it into before you hit the Download button.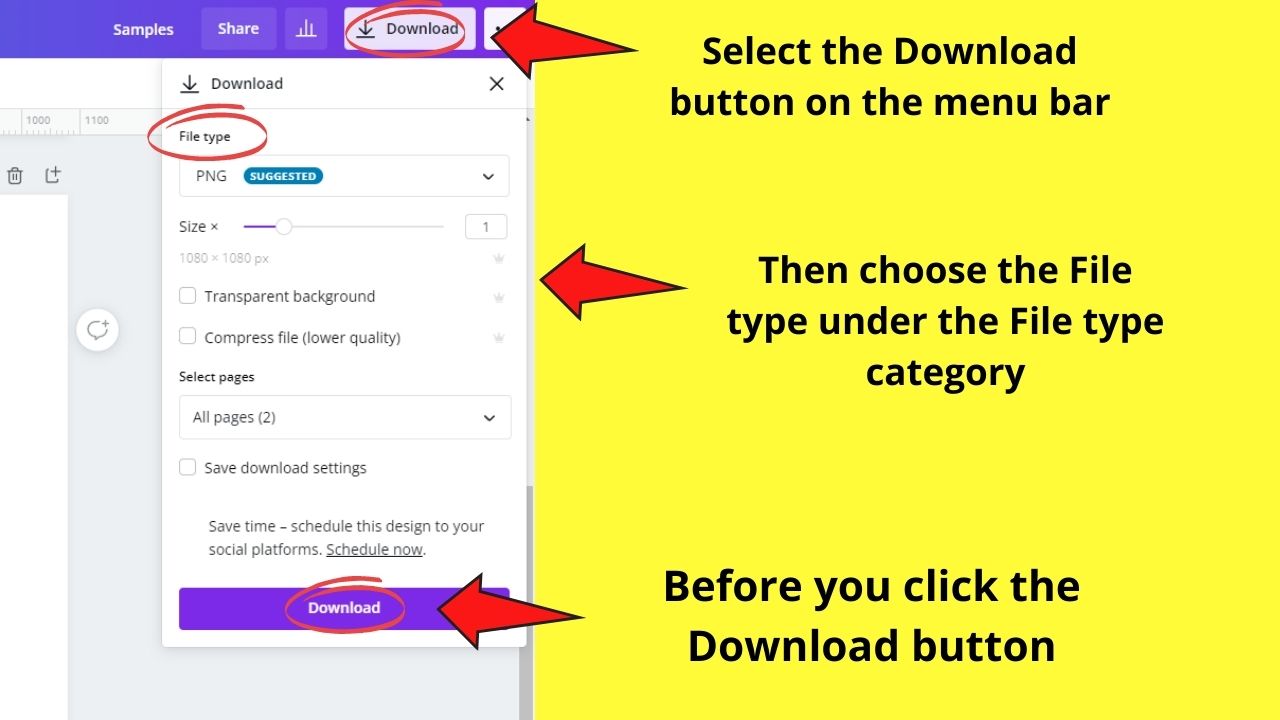 Very easy, right?
If you find this a bit confusing still, you can read up on how to use frames in Canva to learn more about making images fill a shape in the tool.
Frequently Asked Questions about How to Fill a Shape with an Image in Canva
Can you still fill shapes with images in Canva even if you're on a free account only?
As Frames isn't a Canva Pro-exclusive feature, free users can still enjoy filling shapes with images. However, just avoid using premium photos during the process so you won't have to pay anything when you download them.
Is it possible to download a framed photo with a transparent background?
It's possible to download framed pictures with transparent backgrounds. Simply tick the Transparent background button after selecting PNG as the file type. But, you'll need to be on Canva Pro to enjoy this transparent background feature.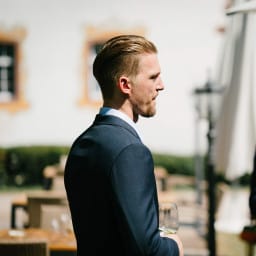 Hey guys! It's me, Marcel, aka Maschi. I earn a full-time income online and on MaschiTuts I gladly share with you guys how I stay on top of the game! I run several highly profitable blogs & websites and love to speak about these project whenever I get a chance to do so. I do this full-time and wholeheartedly. In fact, the moment I stopped working an 8-to-5 job and finally got into online business as a digital entrepreneur, is problably one of the best decisions I ever took in my life. And I would like to make sure that YOU can get on this path as well! Don't let anyone tell you that this can't be done. Sky's the limit, really…as long as you BELIEVE in it! And it all starts right here..at Maschituts!