Wow! That frame's so cool I want to place it on my Facebook profile photo as well.
But then again, I want to be original at the same time. So, can I create my OWN Facebook frame?
Well, if you're a Canva user, the good news is, you definitely can make a Facebook frame with this graphic design tool.
How to Make a Facebook Frame in Canva
First, create a new design file using logo template dimensions. Click Elements to select a circular frame or border. Add banners, icons, and other graphic elements to your design. Then, click the Text button to add text. Lastly, click Download, select PNG file, and tick the transparent background box before exporting the image.
Creating Canva Facebook Frames — Expert Tips!
Now that I've piqued your curiosity over creating Facebook frames, let's get started on how you can make one in Canva.
But, upgrade to a Pro account first as the Canva background remover feature or saving with a transparent background is only available for Pro users.
However, if you're still on a Canva Free account, no worries. You can use remove.bg as a work-around for that feature you're missing
So, to proceed…
Step 1: Create a new design file by tapping on the Create a Design button.
With a Facebook frame, it's best to use the dimensions of a logo template so that the frame will perfectly fit your profile photo.
However, if you don't know the exact dimensions of a logo template, simply encode "logo template" in the dropdown menu's search bar.
Click on the logo template option so you'll be redirected to the editor page.
Step 2: On the editor page, head to the left-side menu and tap on Elements.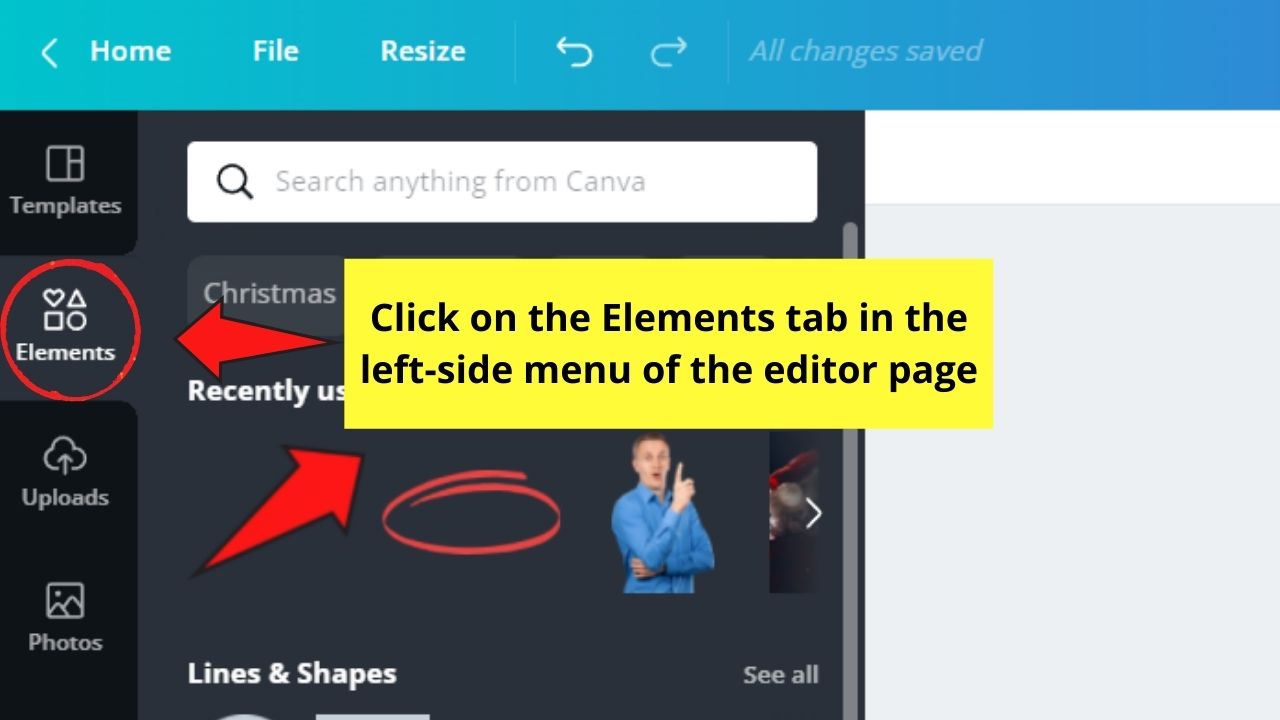 Step 3: In the Elements gallery, search for a circular border or frame.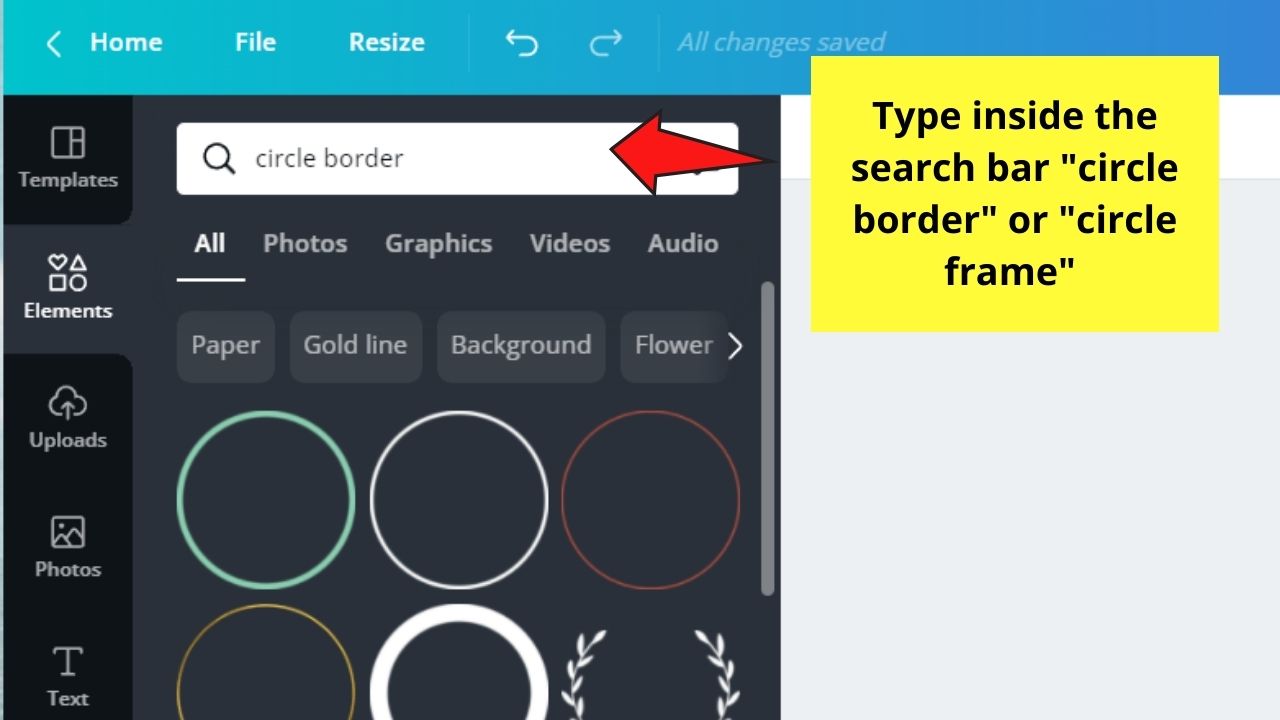 Either head over to the Frames section of the Elements gallery or simply type "circle" or "circle border" in the search bar.
Once you find the circular border you fancy, click and then drag it to the canvas. Resize the frame by tapping on it and dragging the white circles surrounding it diagonally.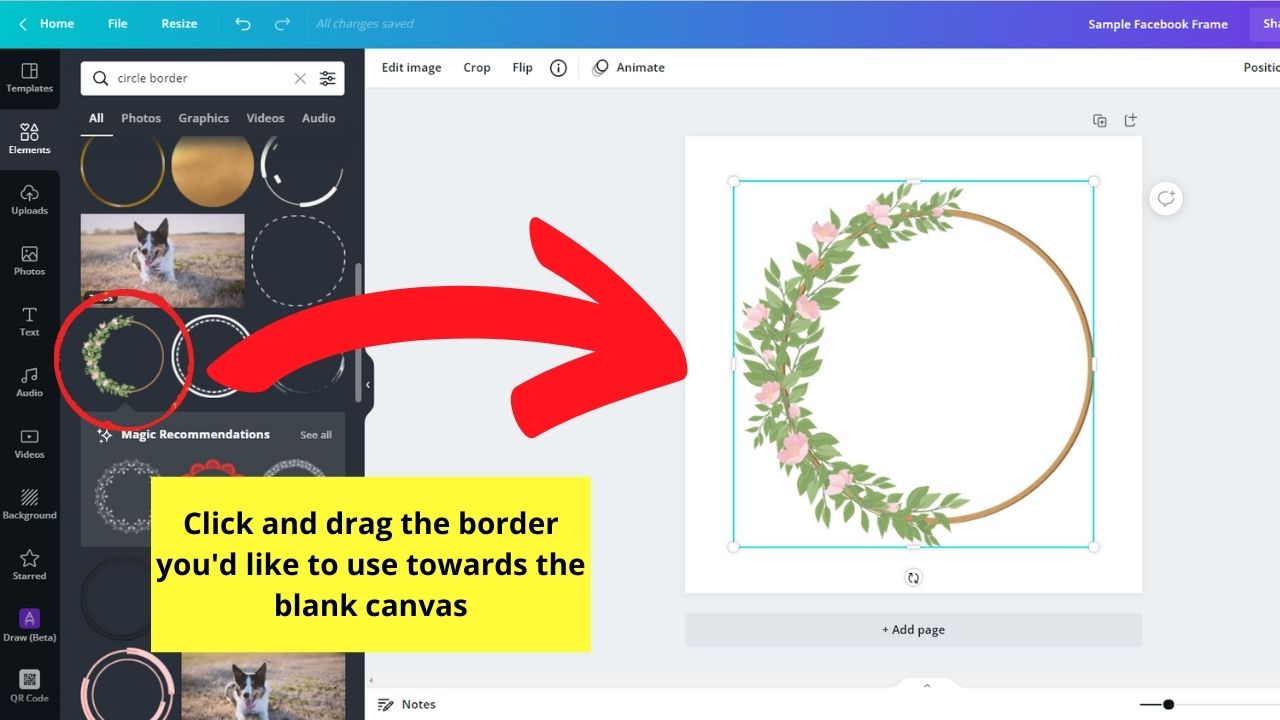 Step 4: Next, add photos inside the circular border you added. But, this step's optional depending on what you intend to design.
If you have an image saved on your device you'd like to use, just tap the Uploads tab and click the Upload media button to jumpstart the import process.
If, however, you prefer to use relevant stock photos instead, head to the Photos tab and browse through the gallery or type the keywords in the search bar.
If the photo you use comes with a background you don't want to include in your design, just tap on the image to activate the Edit image feature.
Then, in the side panel menu that appears, click the Remove background option. This will prompt Canva to remove the background of that particular photo for you.
Then, click and drag the said photo to your project. Resize it accordingly.
Step 5: If you want to add banners or other graphic elements to your frame, just head back to the Elements tab and use the search bar function to find them.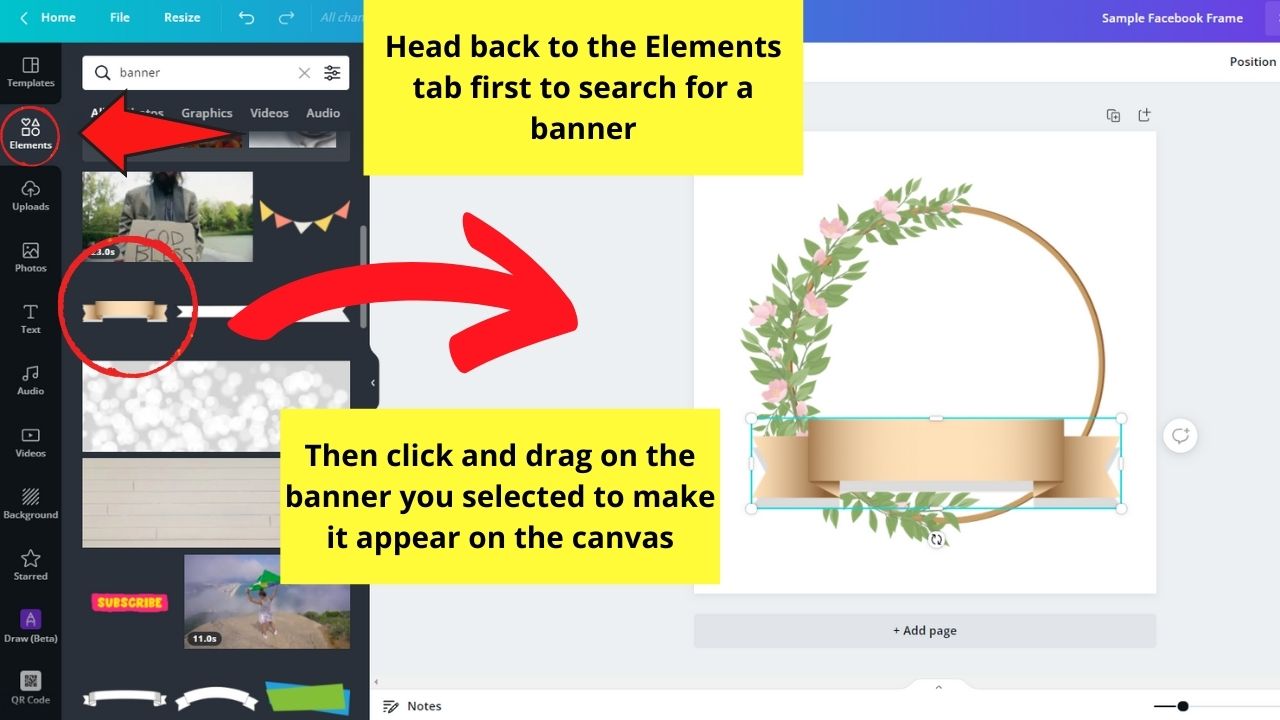 Click-and-drag, resize and position them on the canvas according to the design you have in your mind.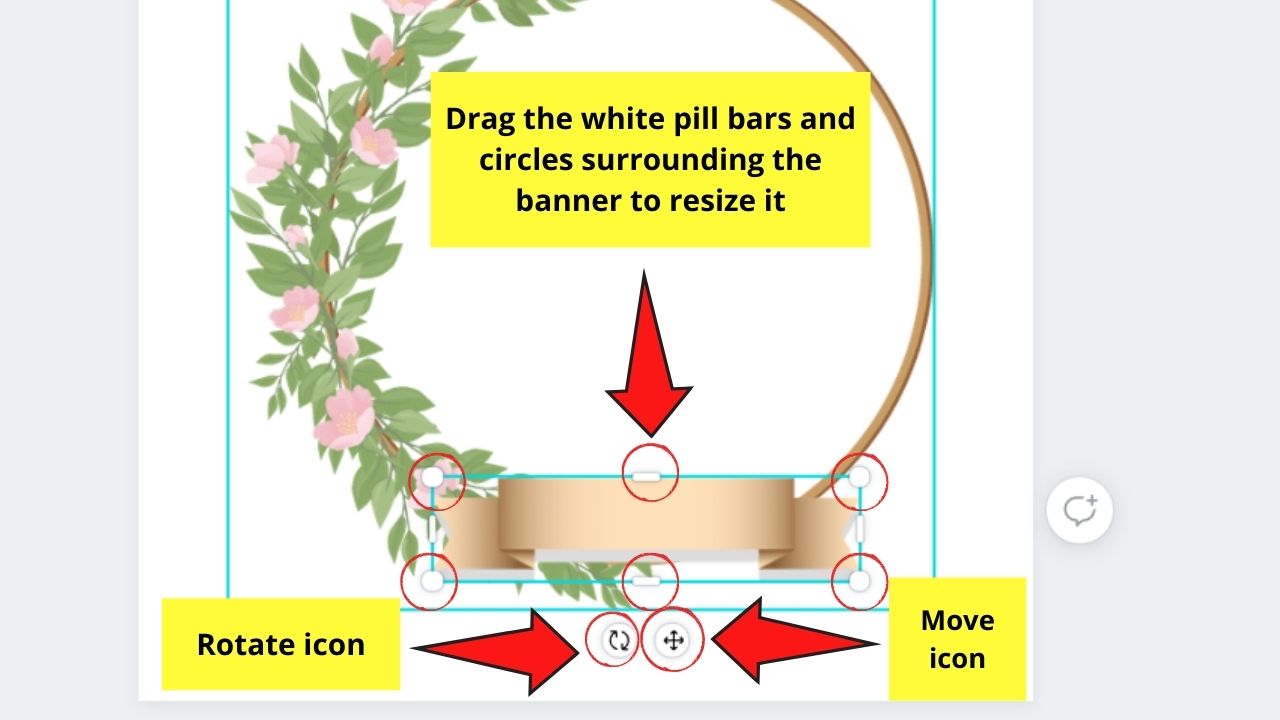 You can even polish the positioning of your various elements through Canva's ruler feature or by tapping Tidy up under the Position button.
Step 6: If you'd like to add some text, click the Text tab and select the font sizes or font style combinations that suit your theme.
Click and drag on that particular font and edit the text accordingly. Adding colors to the text box can also be done so that your text will pop out more.
Step 7: Once you're satisfied with how your Facebook frame looks, head to the Download button and select the PNG file type.
Now, as you'll add your newly-created frame as an image overlay on your profile picture, you need to save the image with a transparent background.
To do this, make sure the Transparent background box is ticked before you hit the Download button at the bottom of the dropdown menu.
Then, wait for the export process to finish before you can upload your newly-created frame on your Facebook profile.
So, are you now convinced why a lot of people think of Canva as a great graphic design tool?
If you are, then better sign up for an account now and jumpstart creating Facebook frames now.
Frequently Asked Questions about How to Make a Facebook Frame in Canva
Can I save my design with a transparent background if I'm using the Free account of Canva?
Unfortunately, you cannot save your design with a transparent background if you're on Canva Free. That feature's only available to Canva Pro users. However, you can still remove the photo's background through remove.bg before uploading the frame to your Facebook profile picture.
Why can't I create or add a frame on my Facebook profile image? Is there something wrong?
Early in 2021, Facebook allowed all its users to create frames for their profile pictures. But, recently, the team limited the frame creation to select partners only. Hence, you cannot make your own Facebook frames now.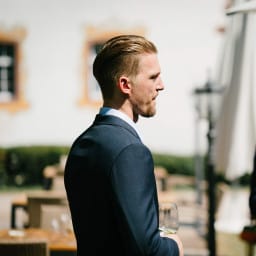 Hey guys! It's me, Marcel, aka Maschi. On MaschiTuts, it's all about tutorials! No matter the topic of the article, the goal always remains the same: Providing you guys with the most in-depth and helpful tutorials!