Uggh! I can't use my hands to type a message on my iPhone now as I'm driving.
But, wait! I can send a voice message instead.
The only problem is, the voice message recipient is an Android user.
Is it truly possible to send a voice message on iPhone to someone using an Android phone?
Well, you'll never truly know the answer unless you continue to read below.
To send voice messages from iPhone to Android, tap the "Voice Memos" app first. Then, record a memo or voice message. Tap the meatballs menu on the upper right of the voice message and press "Share." Lastly, tap the "Message" icon, type the recipient's number, and press "Send."
But, before you send voice messages from your iPhone to an Android user, ensure you enabled both the "MMS" (if visible) and sending and receiving messages options.
Also, make sure that the expiry of the voice message is set to "Never" so it won't be erased after the recipient reads it.
Once you've made the said settings, follow the steps below when sending voice messages from iPhone to an Android device.
Step 1: Tap the "Voice Memos" app icon.
If, however, it's grouped together with other tools, then press the folder icon before tapping the "Voice Memos" app icon.
Step 2: On the "Voice Memos" app, press "Record" to begin recording a voice message, otherwise known as a memo.
But, if it's your first time using the "Voice Memos" app, press "Continue" on the app's welcome message.
Then, tap the "Allow While Using App" option when asked whether you want to allow "Voice Memos" to use your location.
Step 3: After recording your voice message, tap "Stop" to stop the process.
Automatically, the memo or voice message you made will be saved on the "All Recordings" list.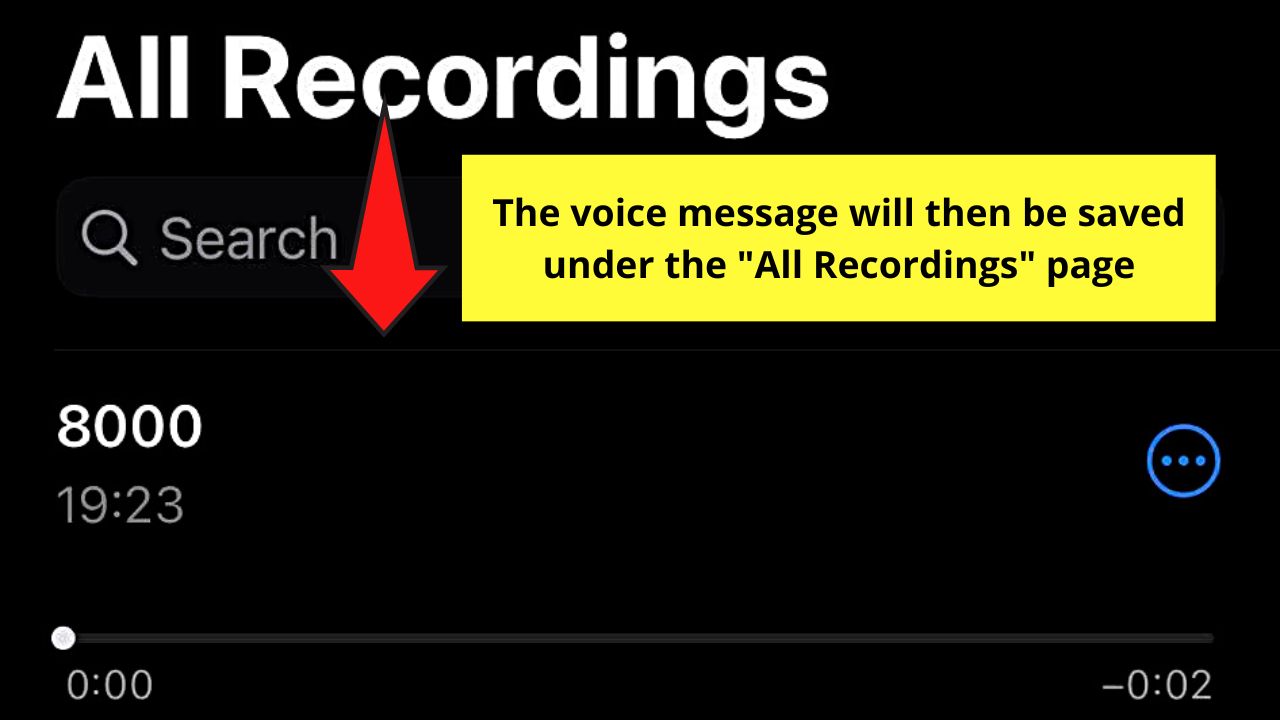 Step 4: If you have other voice messages recorded on the app, tap the one you recently recorded to select it.
Step 5: Once the voice message you want to send is selected, press the meatballs menu.
Step 6: A menu will then appear from the bottom of the screen. From there, tap the "Share" option.
Step 7: You'll then be presented with various app choices to send the voice message into.
But, since you're sending the said voice message to someone using an Android device, press the "Messages" app icon.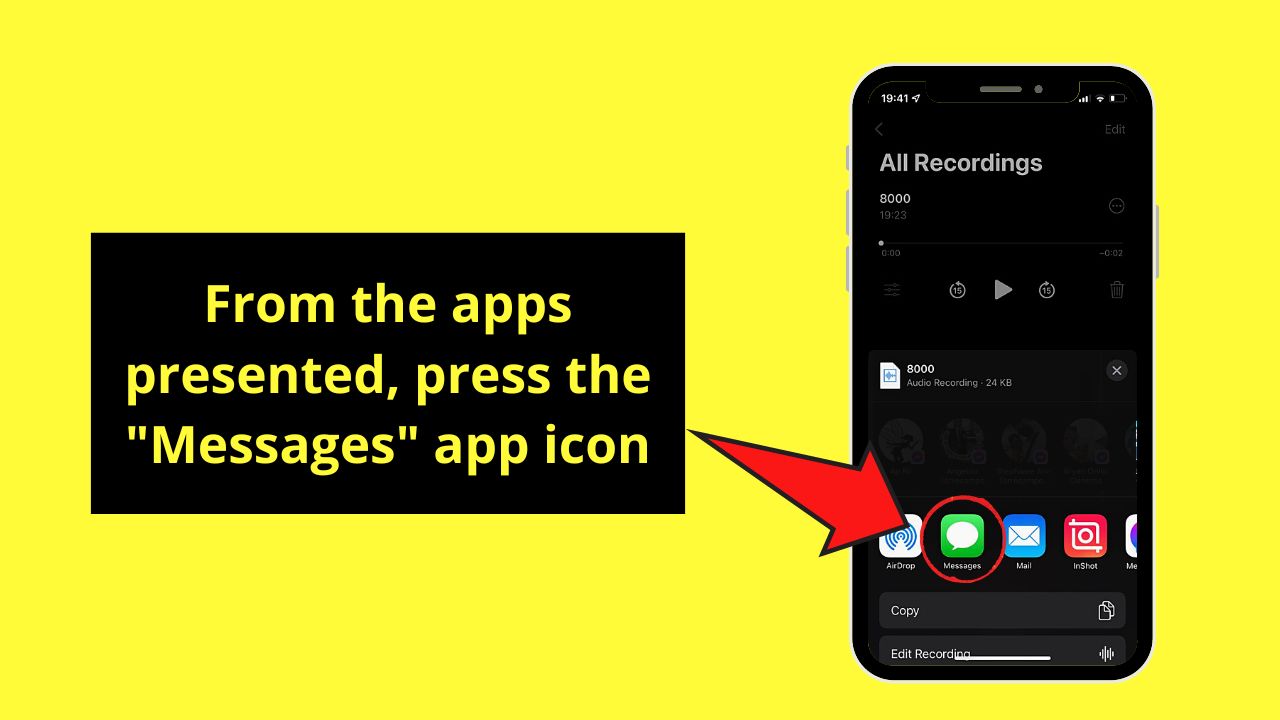 Step 8: Type the number of the recipient on the "To:" field.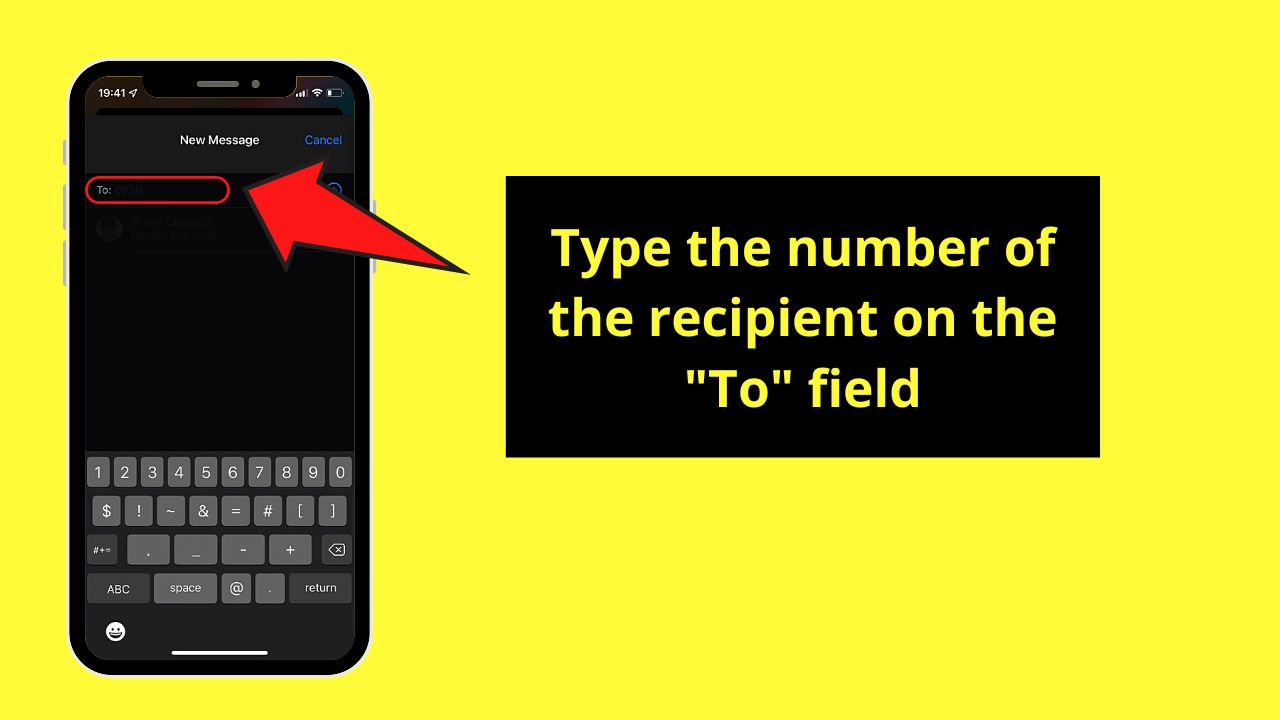 Then, tap the contact that appears on the search result if you have saved the number.
Step 9: Press the "Send" icon on the lower right of the voice message to send it.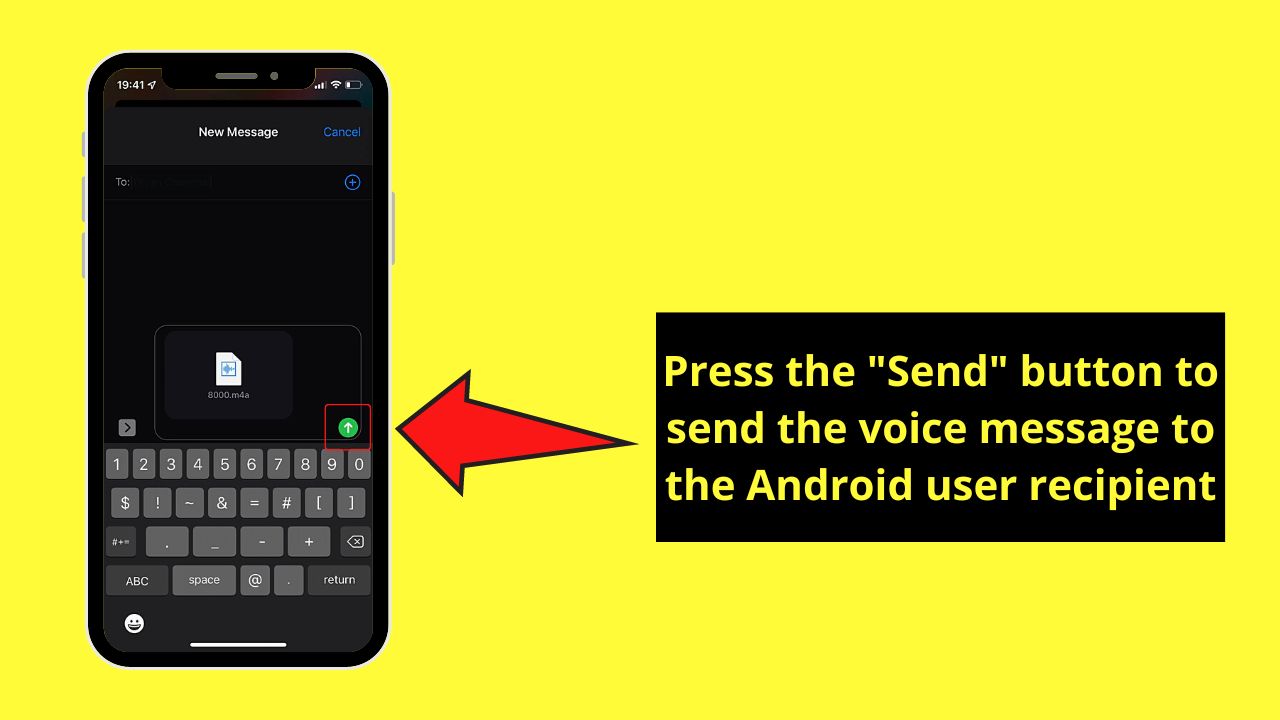 Wow! It sure is easy and very possible to send voice messages even if the recipient is an Android user.
No need to persuade your friend to switch or buy an iPhone for you to swap voice messages nonstop.
Just make sure to teach your pal where the voicemail storage on his Android device is so he can listen to it again if he wants to.
Frequently Asked Questions about How to Send Voice Message on iPhone to Android
Why can't I send my voice message on my iPhone?
One reason you can't send voice messages on your iPhone is that you haven't activated "MMS" under the "SMS/MMS" section of "Messages." If you activated the MMS option already and you still can't send voice messages, it's possible your iMessage is still waiting for activation.
How can I prevent the voice message I receive and read from vanishing?
If you don't want a voice message to vanish after reading it on your iPhone device, set its expiry to "Never." You'll find this option on "Settings" > "Message" > "Expire" under "Audio Messages. Then, tap "Expire" and press "Never" on the "Expire" page.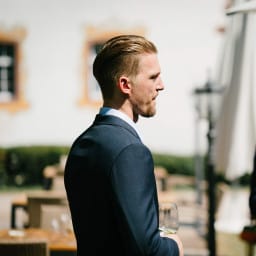 Hey guys! It's me, Marcel, aka Maschi. I earn a full-time income online and on MaschiTuts I gladly share with you guys how I stay on top of the game! I run several highly profitable blogs & websites and love to speak about these project whenever I get a chance to do so. I do this full-time and wholeheartedly. In fact, the moment I stopped working an 8-to-5 job and finally got into online business as a digital entrepreneur, is problably one of the best decisions I ever took in my life. And I would like to make sure that YOU can get on this path as well! Don't let anyone tell you that this can't be done. Sky's the limit, really…as long as you BELIEVE in it! And it all starts right here..at Maschituts!