Oh no! I've sent the wrong message to the wrong person as I was dialing letters on my Android device!
Is there any way I can recall that text message back?
Well, the answer depends on how you sent that message, which you'll have to find out by reading below.
How to Recall a Text Message on Android
When using the native Android messaging app, you can recall the message during the actual sending process either by canceling it or by placing the device on airplane mode. On alternative messaging apps (Facebook, Whatsapp, etc.), you can recall a message even after sending it by tapping "Unsend."
Recalling Text Messages on Android — 3 Curious Ways
If you ever find yourself sending a message to the wrong person, do know that you're not alone.
This situation's common that most Android users have scoured Google's vast treasure troves of information to achieve this feat.
But, then again, the method you used to send that text message will dictate the solution you'll have to use.
So, let's get started with recalling text messages when using your Android device's stock messaging app.
Method 1: Canceling the Message During the Sending Phase
Note: Not all stock messaging apps on Android feature a "recall message" feature during the sending phase.
Do a test run first to see whether your Android device's messaging app supports the canceling messages feature.
Step 1: Locate the stock messaging app icon on your Android device's home screen and tap it.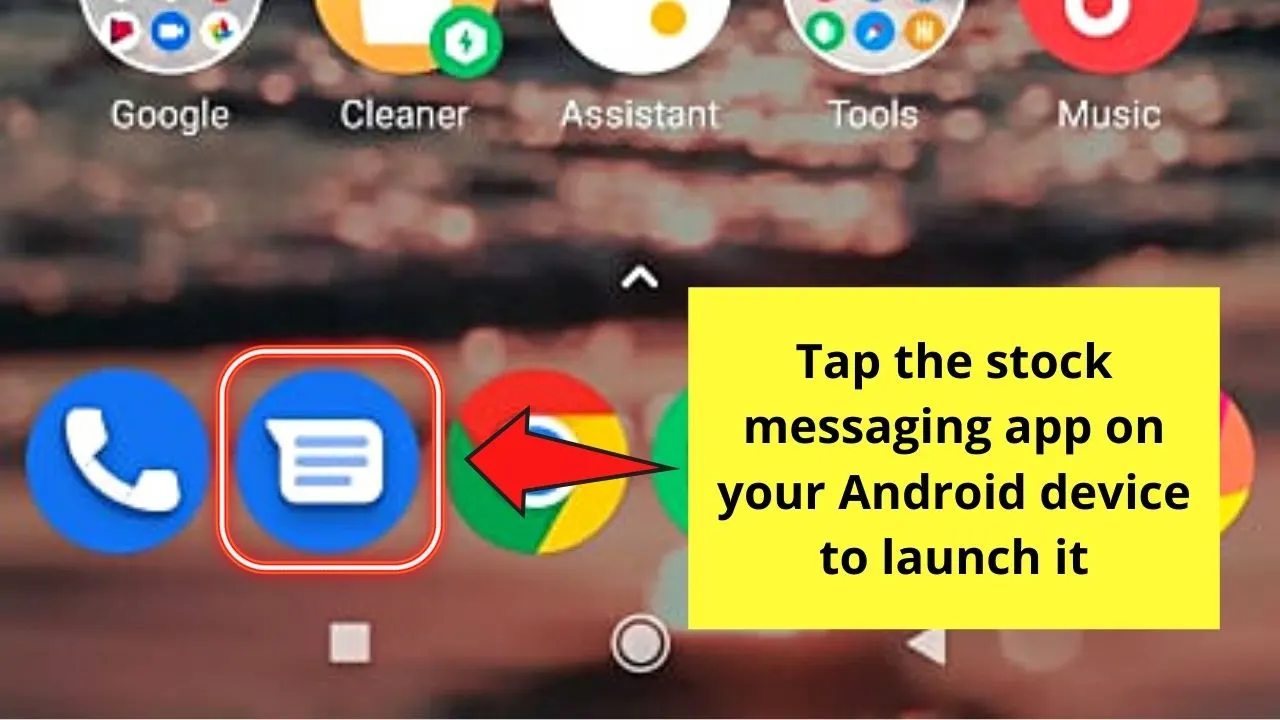 Step 2: Inside the messaging app, you'll then see the text message threads you have with other people.
Select one from among the list and tap it.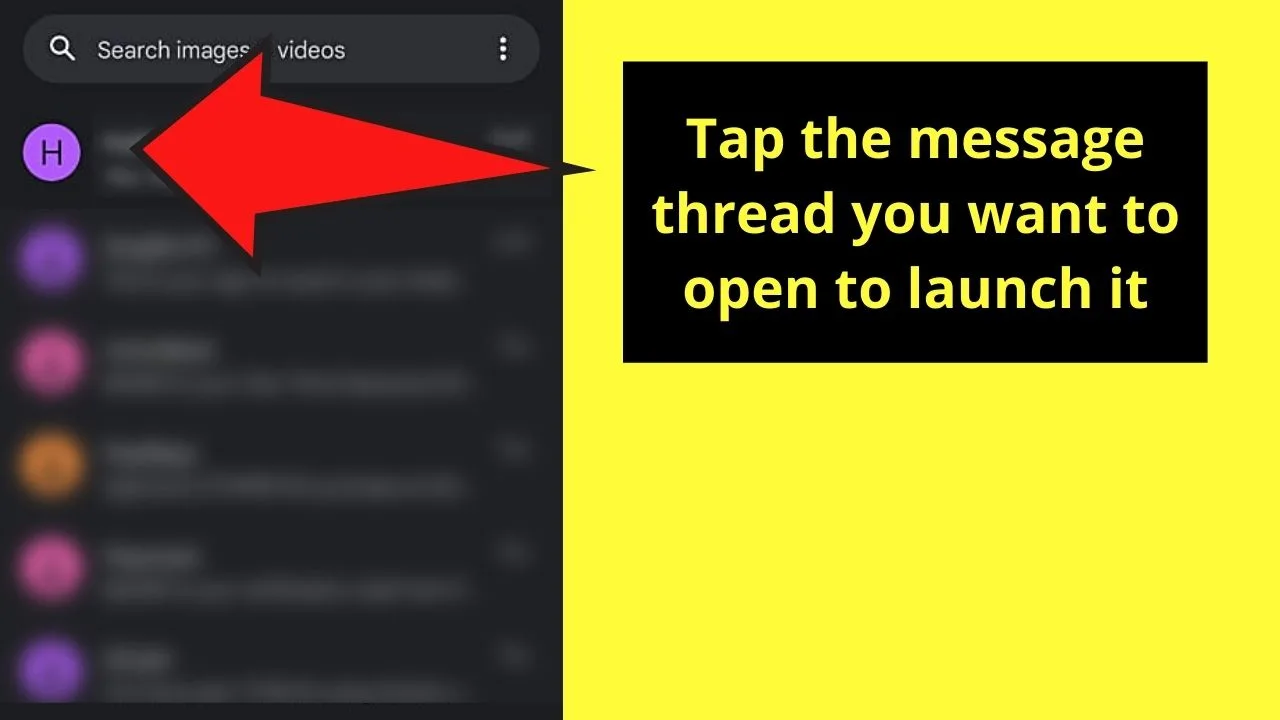 Step 3: Once you're in the message thread, type what you want to say in the message field.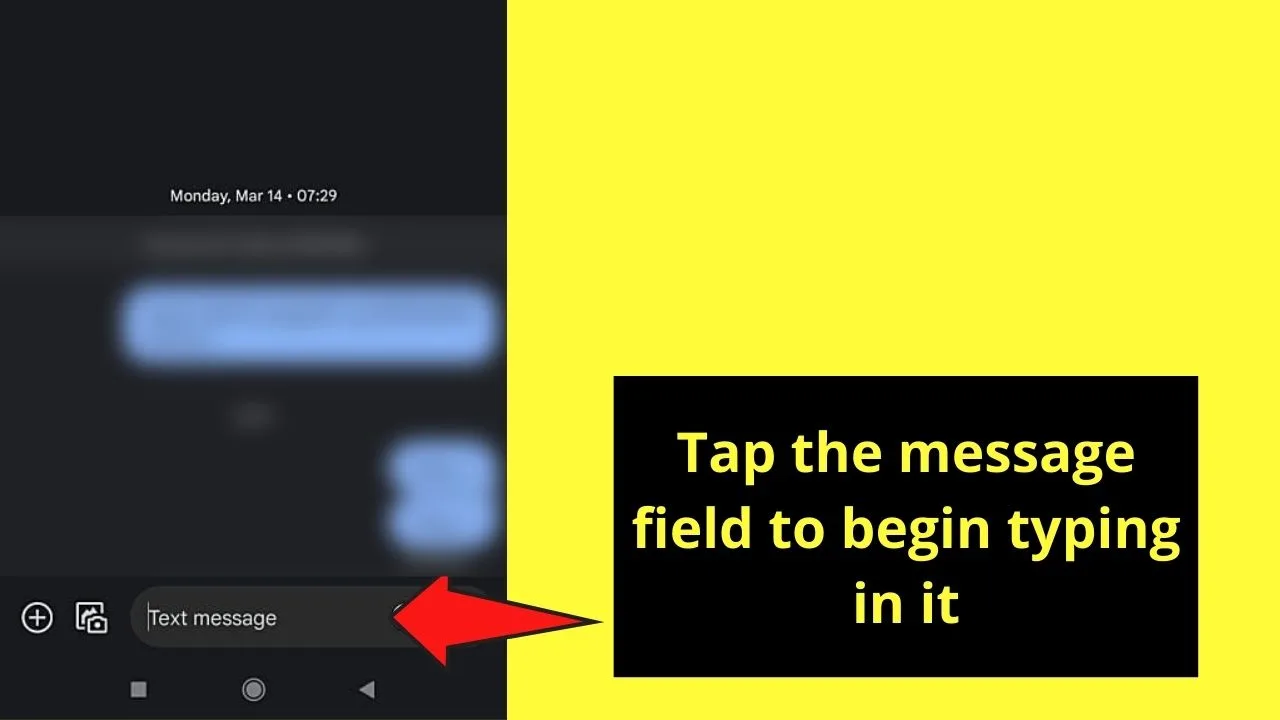 You can even opt to enlarge the keyboard in case you're finding it hard to hit the right letters on it.
Step 4: After typing your message, press the "Send" button.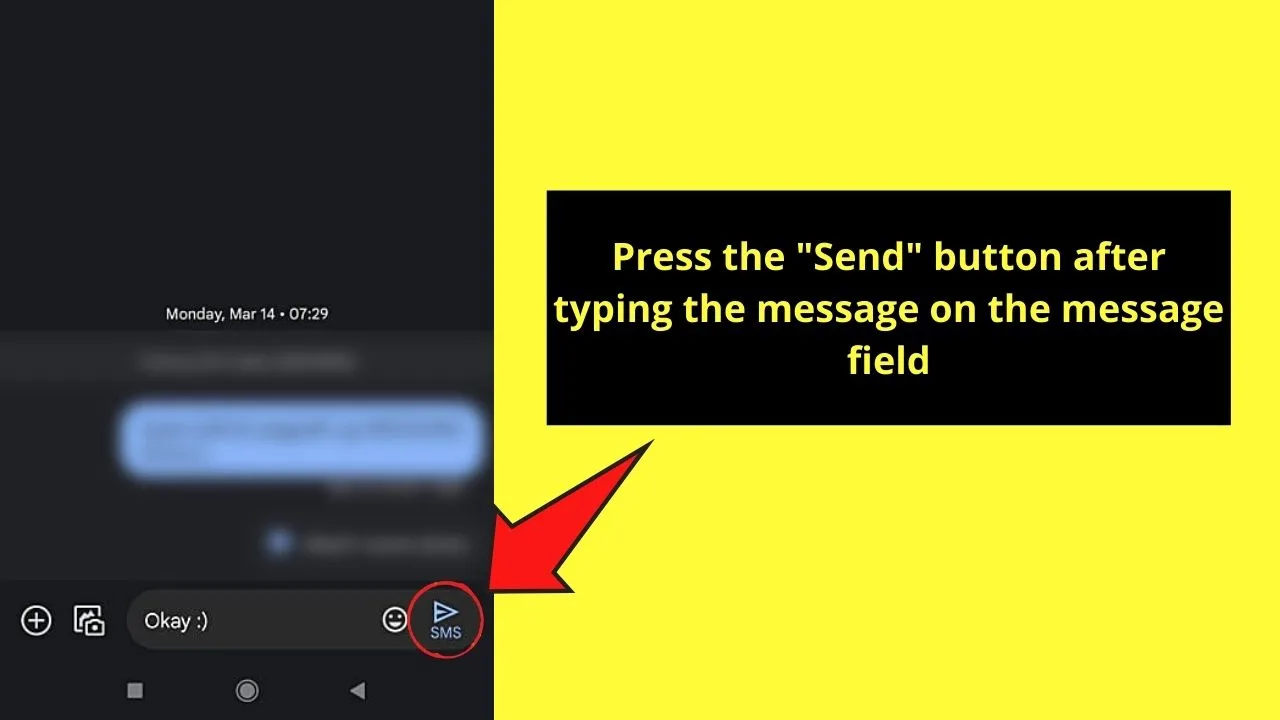 You'll then see an indication message that says that your phone's still sending the message to that person.
Step 5: Since you wish to recall that message, tap and hold that particular message while it's still in the "Sending" phase.
Then, a menu will appear, prompting you to select what action you'd like to do on the message.
Select "Cancel," "Unsend," or "Delete for Everyone" option (whichever is the name of the feature that appears) to recall the said text message.
You'll know if the action's a success as the message will be deleted from the conversation thread.
Now, if your Android device doesn't allow you to recall a message while sending it, then perhaps the second method can help you out.
Method 2: Putting your Android Device in Airplane Mode to Recall Messages
Despite the popularity of online messaging apps, you'll still need to rely on sending text messages via the cellular network at times.
Hence, if you find yourself in such a situation, you can recall a text message by disconnecting your phone by placing it in airplane mode.
Step 1: Granting that you've already written your text message on the message field, tap the "Send" button.
Step 2: While your phone's sending the text message, pull down from the top of your Android device and press the "Airplane mode" button.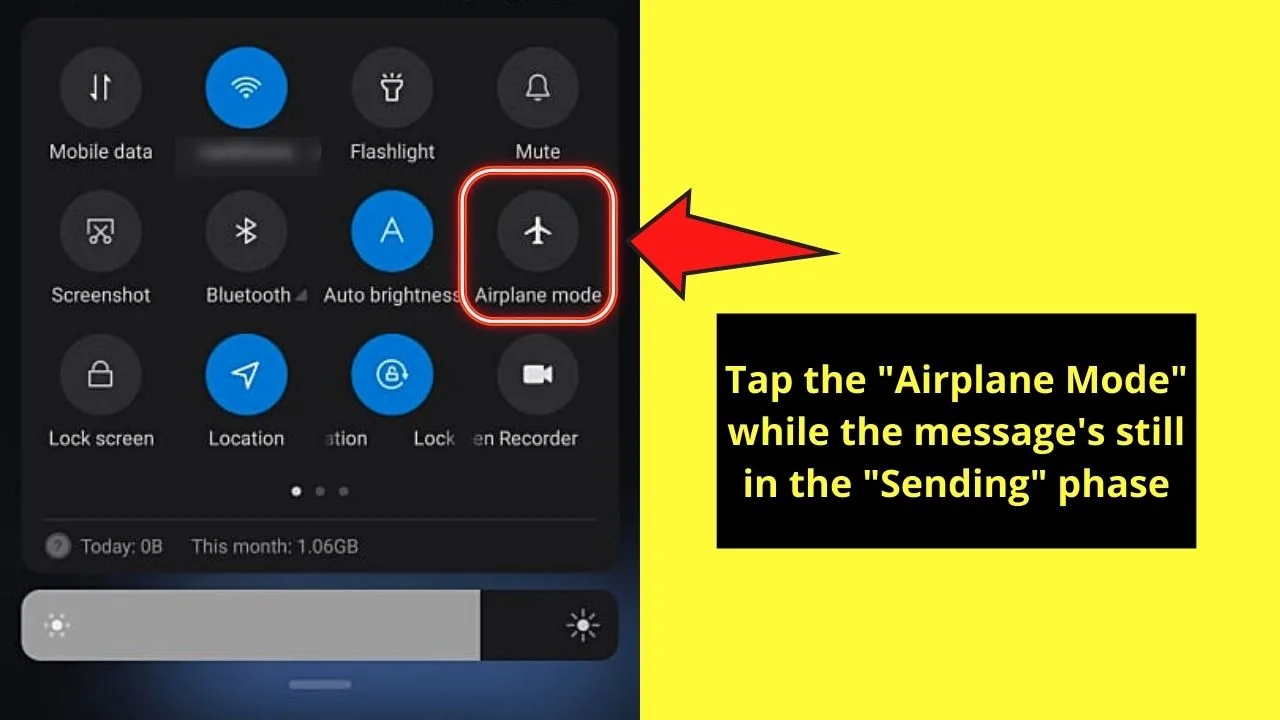 You'll know you've successfully selected the option if it's highlighted in blue.
Step 3: Once your device's placed on "Airplane Mode," it cannot communicate with the cellular network in your area, disrupting the sending process.
You'll then see a "Waiting for connection" message below the text message, indicating that the sending process is disrupted.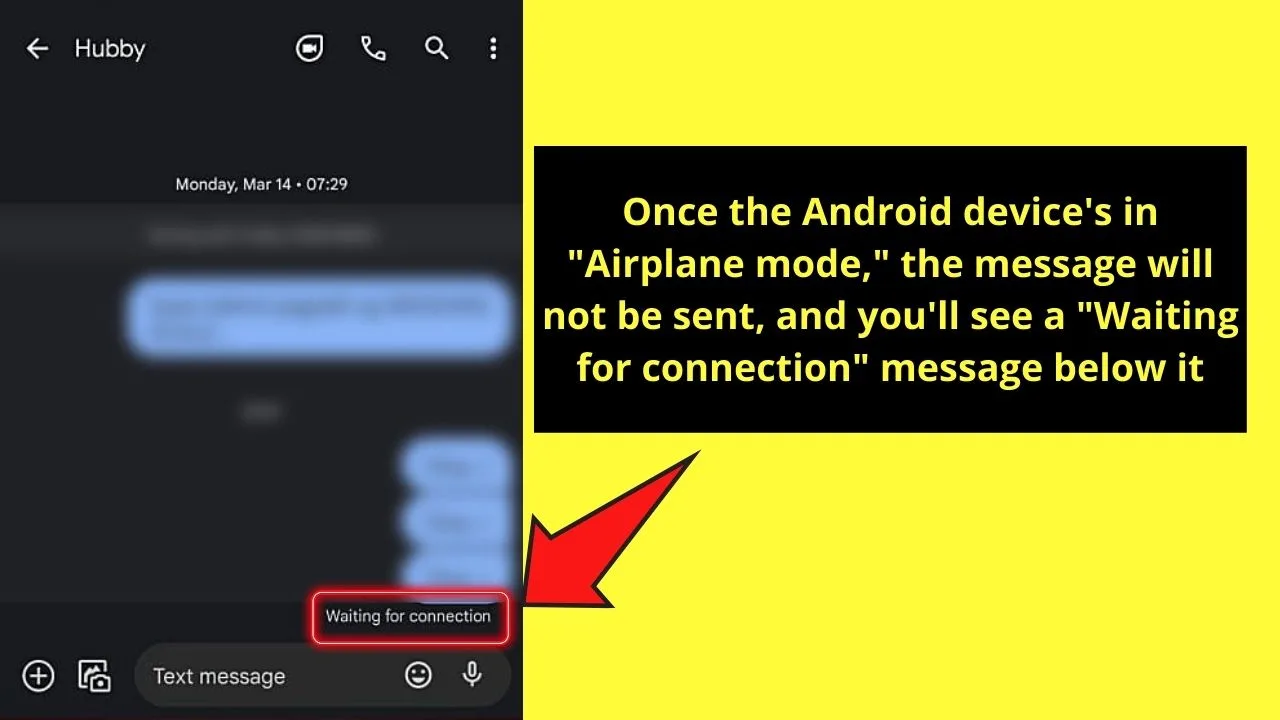 Step 4: While the phone's still on "Airplane Mode," long-press the said text message and tap the "Delete" option.
Step 5: Once the message's deleted, you can now pull from the top of the Android device again and tap the "Airplane mode" option to turn it off.
While this method can work, you'll have to act within a 5-second window, or else, your phone would have sent the message to the other person.
By then, you'll have no means of retrieving that erroneous message.
However, if you want to lessen such chances of not being able to recall your text messages, then the third method is to your liking.
Method 3: Recalling a Text Message Using an Alternative Messaging App
Nowadays, text messaging isn't the only option for one to send messages to their loved ones.
With the various alternative messaging apps available, you can choose one that allows you to recall messages.
Just make sure that the person you're sending that text message to uses the same messaging app you're using.
Step 1: Launch the messaging app you're using by tapping it.
For example purposes, I'll use the Facebook Messenger app.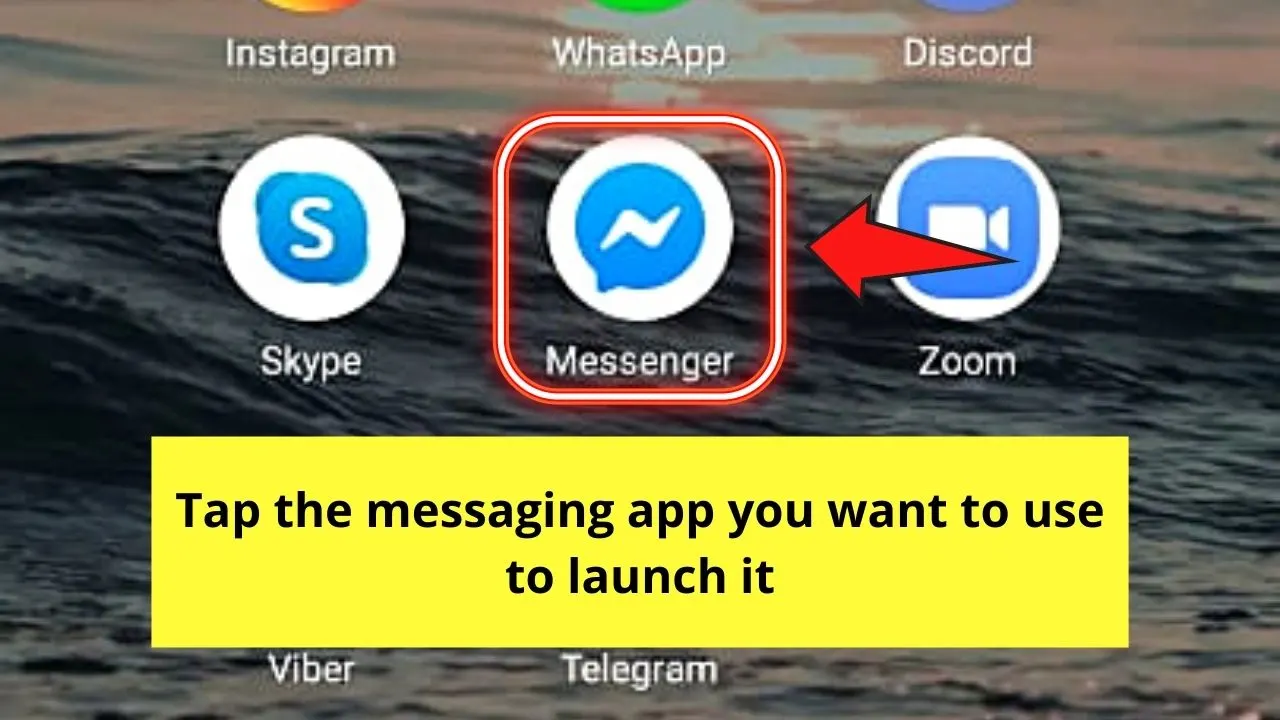 Step 2: Once you're inside the messaging app, select a conversation thread by pressing on it once.
Step 3: Type the message you want to send to the recipient on the message field.
Step 4: After typing the message, tap the "Send" button.
Step 5: Tap and hold the message you're sending until you see a menu appear.
Then, press "Remove."
From the menu, choose whether to "Unsend" or "Remove for you."
Since you want to recall the text message you sent completely without the other person reading it, then press "Unsend."
You'll then see an indicator message stating that you've unsent the message successfully.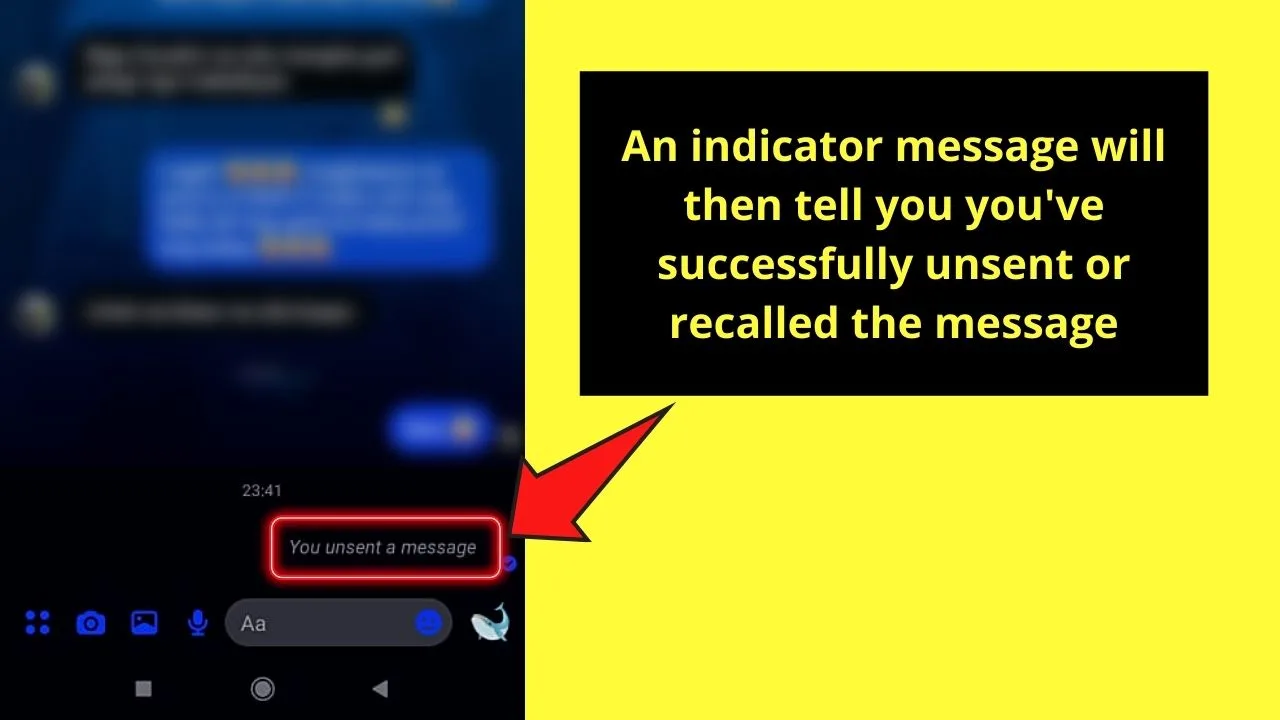 So, from the three methods mentioned above, which one is the most applicable to your situation?
And, which among those three are you willing to use more often from now on?
Just remember to put a call on hold first before you start typing text messages to avoid sending them to the wrong person.
Frequently Asked Questions about How to Recall a Text Message on Android
Can you recall text messages that you've already sent using an Android device?
Unfortunately, you cannot recall text messages once they're sent to the recipient using the conventional method. But, if you're using an alternative messaging app, granting you're both using it, you can delete a sent message.
If I recall a text message, will the receiver be able to read that same message?
If you're using the same alternative messaging app, you can recall text messages on both sides. Long-press on the message and tap "Unsend." Both you and the recipient will then see a "This message is unsent" tag on it, preventing the latter from reading it.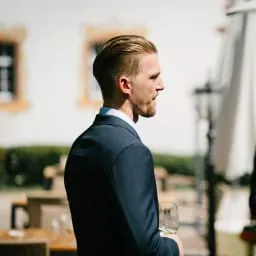 Hey guys! It's me, Marcel, aka Maschi. On MaschiTuts, it's all about tutorials! No matter the topic of the article, the goal always remains the same: Providing you guys with the most in-depth and helpful tutorials!