Oh! I so badly want that image on my new T-shirt design, but I don't want the background to show.
Can I remove the background without opening a website on my laptop?
Well, if you're an avid Canva user, you'll know that you can erase in Canva using the background remover tool.
Thankfully, Canva's brilliant developers carried over this nifty tool in the graphic design tool's mobile version.
So, are you ready to get started with learning how to remove image backgrounds with the Canva mobile app?
How to Remove the Background of an Image on the Canva Mobile App
First, select the photo by tapping on it. Head to the editor toolbar at the bottom of the screen and swipe sideways until you see the Effects button. Scroll down until the Background Remover option appears. Press it and wait for the tool to finish removing the background.
Removing Background from Images on the Canva Mobile App — 5 Quick Steps
If you've read the 10 reasons why Canva is so great text, you'll find that Canva's background remover tool is one of those why's.
But, for you to fully enjoy this ingenious background remover tool, upgrade to the Pro account first in Canva.
So, if you do have a Canva Pro account and you'd like to learn using the background remover in the app, then let's get rolling!
Step 1: Create a new design by tapping on the purple "+" button on the bottom right of the screen.
You can also open an already existing design file through the Designs section of the menu bar.
Step 2: Once you're in the design, add a picture you'd like to use. To do so, tap the purple "+" icon on the lower left of your screen and select Photos.
You can also add an image from your camera roll through the Gallery and Uploads sections.
Step 3: After selecting the picture for your design, press on it once to select it. This will then activate the bottom editor toolbar.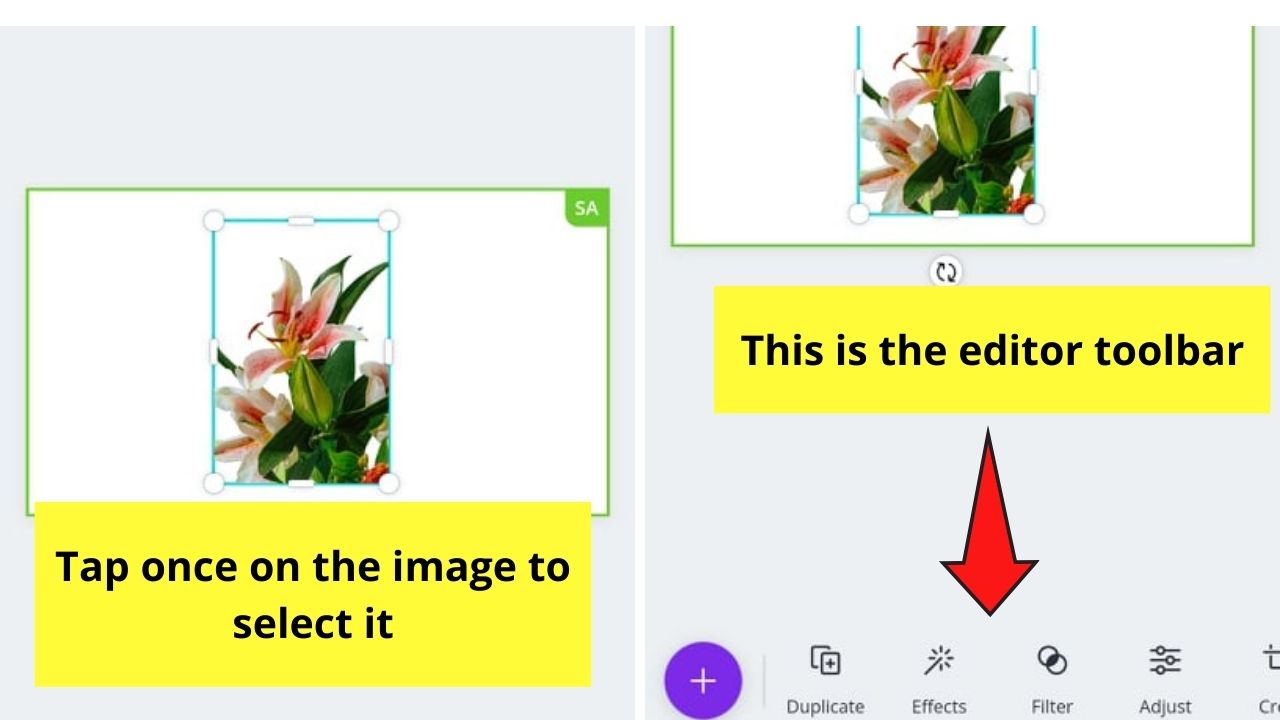 Step 4: On the editor toolbar, swipe the Effects button appears. Tap on it.
Step 5: Once you're in the Effects menu, scroll down until you see the Background Remover (usually this is the first effect you'll see).
Press it to jumpstart the background removal process on the image.
After a few moments, you now have a background-less image! How fantastic is that!
Now that you don't have to worry anymore about the background, it's time you get started with the T-shirt design you have in mind.
Simply resize and position it on the canvas to slowly bring your dream design to life!
Frequently Asked Questions about How to Remove the Background of an Image on the Canva Mobile App
Can you use the background remover tool if you're a Canva free user?
As mentioned earlier, the background remover tool is only available to Canva Pro users. So, if you currently have a free account, make sure to upgrade it to the Pro version first to enjoy the background remover tool.
Do I need to resize and position the image first before I can remove its background?
It's not necessary to resize and position the photo first before removing its background. Even if you choose to erase the background of the image in its original size, it will still have the background-less look afterward. It's just a matter of preference which step you'd like to proceed with first.
Can you still access the eraser and restore brush tools on the Canva mobile app?
In the web version of Canva, you can see the restore and eraser brush tools after tapping the Background Remover. But, in Canva mobile, there are no eraser and brush tools available.


Conclusion
Now that you're armed with the knowledge of removing background images using Canva's mobile app, it's high time to apply this nifty trick to your designs.
You can even pair removing image backgrounds with flipping images on the Canva app to diversify and make your design more unique.
So, what are you waiting for? Quit browsing and start designing on the Canva app now!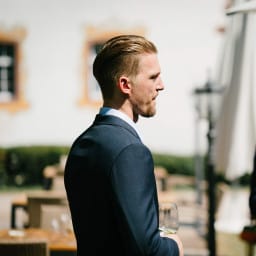 Hey guys! It's me, Marcel, aka Maschi. I earn a full-time income online and on MaschiTuts I gladly share with you guys how I stay on top of the game! I run several highly profitable blogs & websites and love to speak about these project whenever I get a chance to do so. I do this full-time and wholeheartedly. In fact, the moment I stopped working an 8-to-5 job and finally got into online business as a digital entrepreneur, is problably one of the best decisions I ever took in my life. And I would like to make sure that YOU can get on this path as well! Don't let anyone tell you that this can't be done. Sky's the limit, really…as long as you BELIEVE in it! And it all starts right here..at Maschituts!