When you are working with type in Illustrator, you will occasionally need to make a Superscript. A Superscript is a word, letter, number, or symbol printed in a smaller size just above another word, letter, number, or symbol.
Luckily, you can make a Superscript with just the click of a button in Illustrator!
Read on to find out how!
How To Make A Superscript In Illustrator
To make a superscript in Illustrator, use the keyboard shortcut "T" to equip the "Type Tool." Then click and drag on the artboard to draw your text box. After that, click and drag to select your text. Finally, open the Character menu at the top of your screen and click the Superscript button.
Step 1: Open your Illustrator file.
To start, open your document by double-clicking on the illustrator icon on your computer, or if Illustrator is already open, you can go to "File" on the top menu, and then "Open" and choose the file you want to open. To speed things up, you can also use the keyboard shortcut COMMAND+O (MAC) "Ctrl+O" (Windows).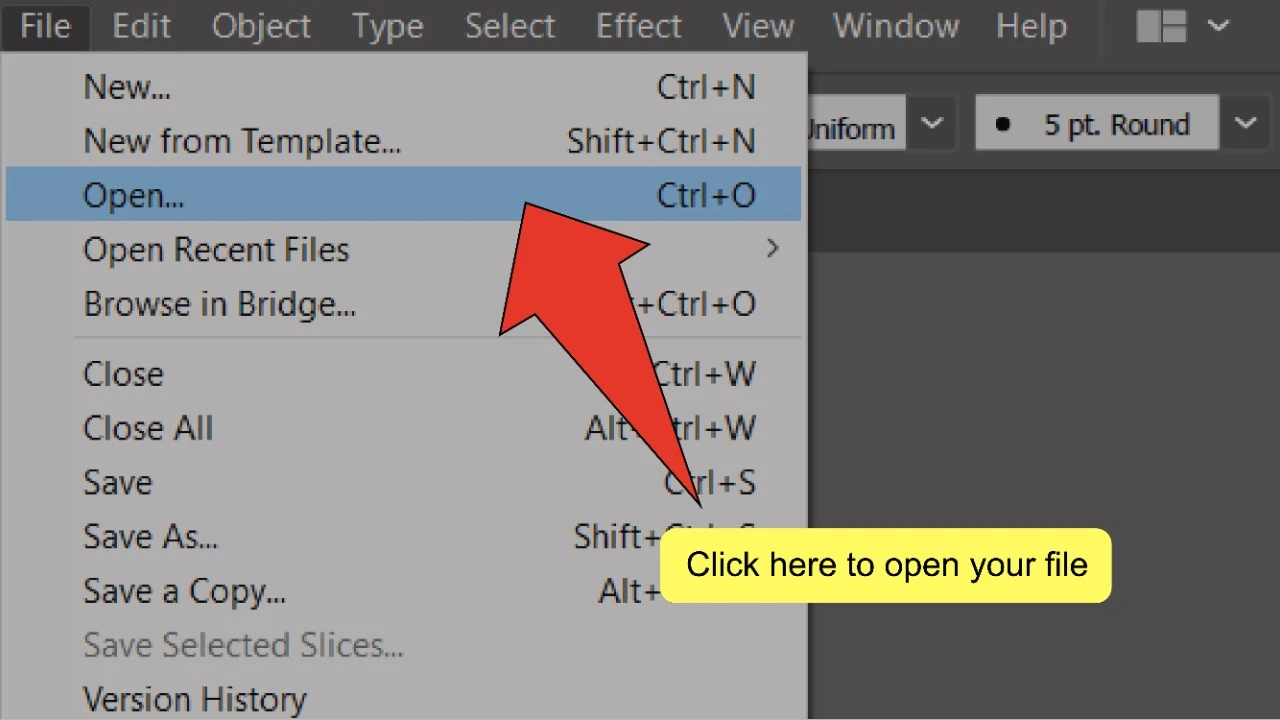 Step 2: Find and equip the Type tool.
Look for and select the Type tool located on the toolbar on the left side of your screen. Alternatively, you can use the keyboard shortcut "T" to quick-select the tool.
Step 3: Draw your text box.
Click and drag your cursor on your artboard to draw a text box. The text box will automatically fill with dummy text. You can type your own copy and then customize it via the menu at the top of your screen or leave it as is.
Step 4: Select your text.
Click and drag your cursor over the text you want to make into a superscript.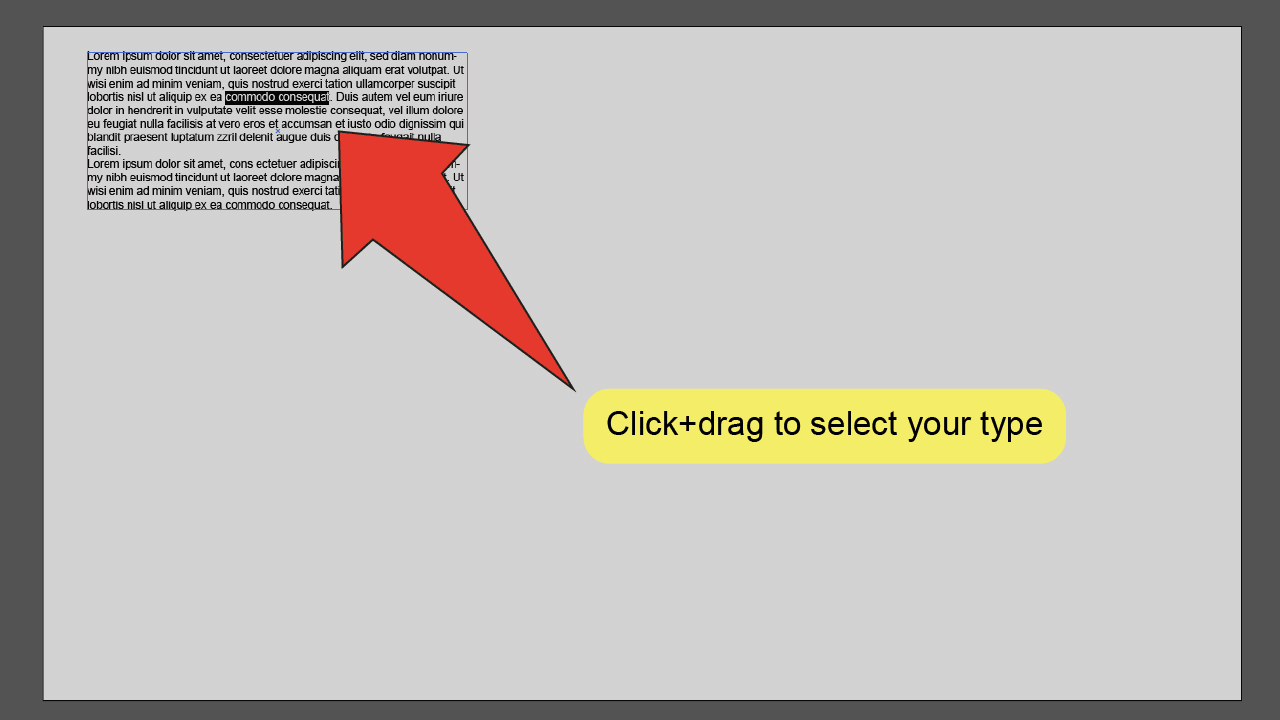 Step 5: Open the Character menu.
Click on the word "Character" on the menu at the top of your screen to open the Character menu.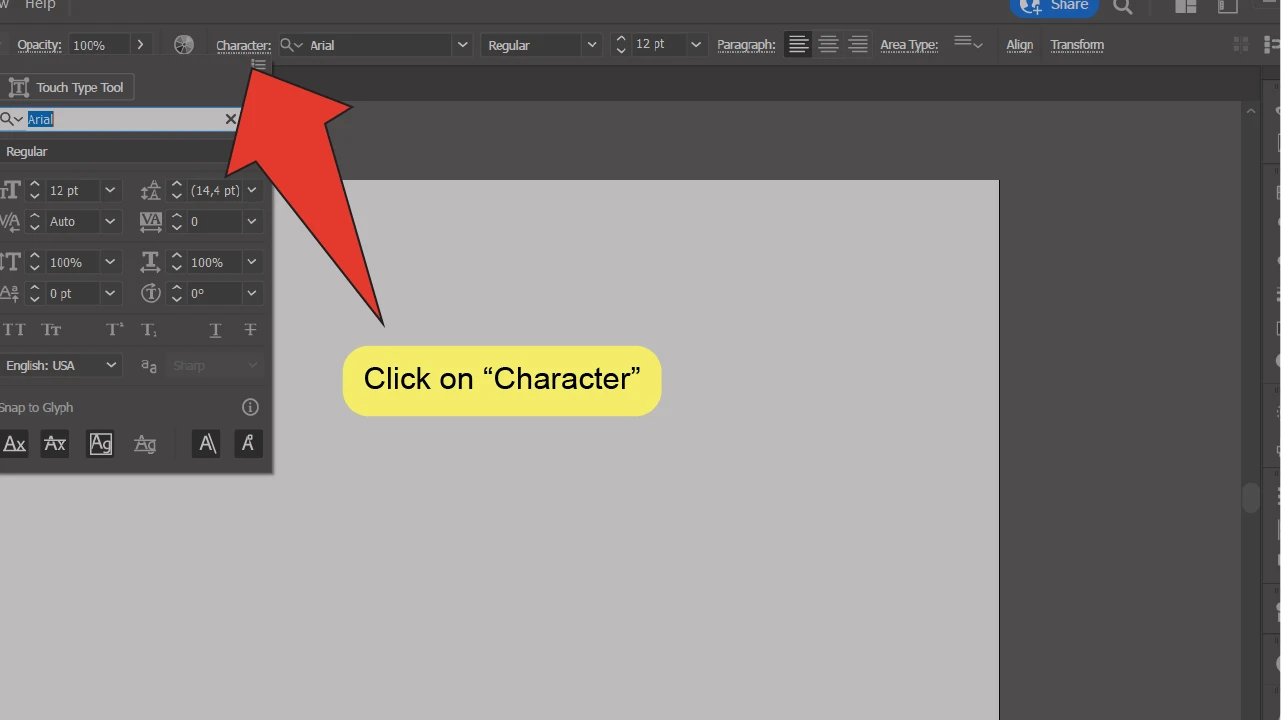 Step 6: Click on the Superscript icon.
Find and click on the Superscript icon on the Character menu to underline your type.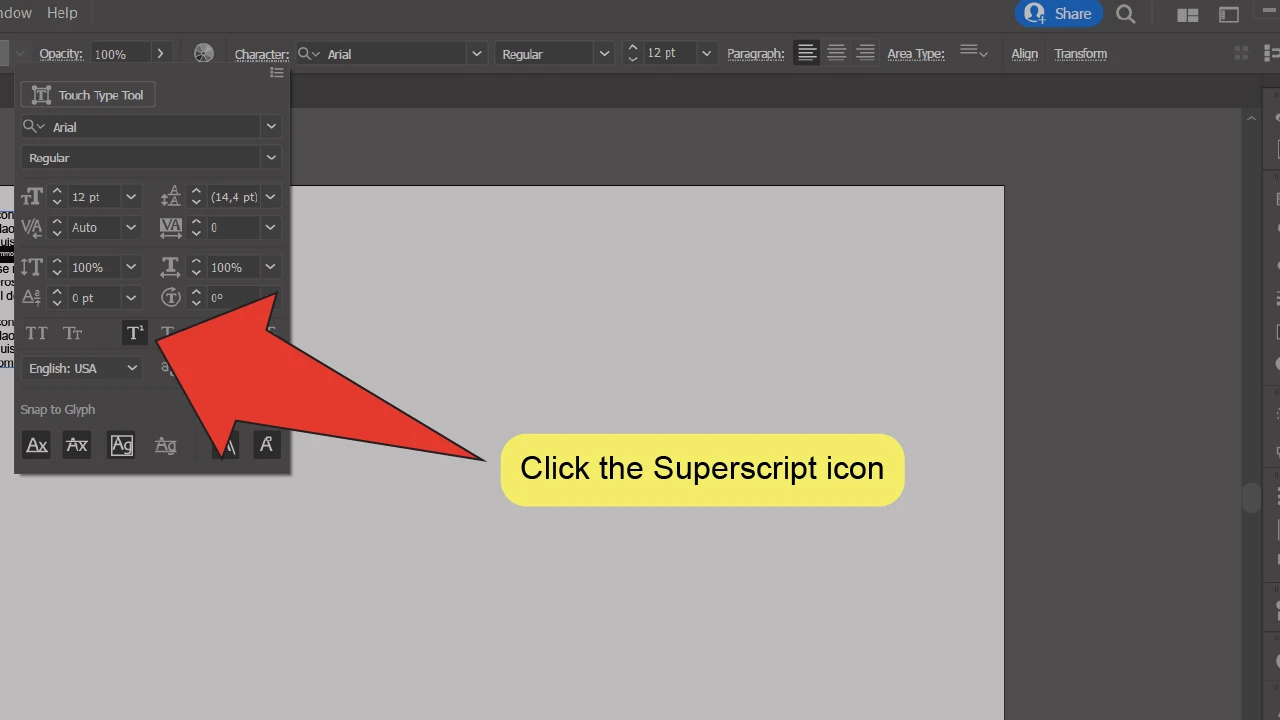 Frequently asked questions about making superscripts in Illustrator
Can I still edit my text after I've made it into a Superscript?
Yes. You can still edit your superscripted text just like you would with regular text.
How do I remove the Superscript from my text?
To un-make a Superscript, simply open the Character menu and click the Superscript icon again to deselect it.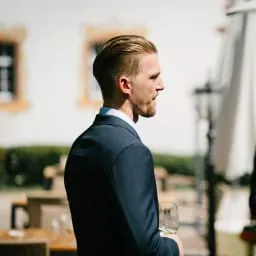 Hey guys! It's me, Marcel, aka Maschi. On MaschiTuts, it's all about tutorials! No matter the topic of the article, the goal always remains the same: Providing you guys with the most in-depth and helpful tutorials!