Now, we already know how important it is to design a logo and create favicons in Canva for more solid branding.
As experts say, it's vital to nail the consistency of how your logo and business identity integrate with your branding.
After all, your aim is for people to associate your logo with your business, ultimately increasing sales and revenue.
So, how can you keep your branding consistent?
Now, if you're using Canva for your graphic designing, the tool's got what you need to stay organized — your brand kit!
But, how can you create and even use a brand kit on your future Canva designs?
How to Use Brand Kits in Canva
First, head to the Brand Kit tab on Canva's homepage. Upload your logos, colors, and fonts by tapping the "+" icon on those categories. Then, head to the editor page, use your logos and color palette through the Logos and Styles tab and add text through the Text tab on the side panel menu.
Creating and Using Canva Brand Kits: Everything You Need to Know
Today, you don't need to reach the level of an expert graphic designer to create your very own brand kit for your business.
Though a brand kit serves as an easily digestible guide to the visual identity of your brand, you don't need to complicate the process of creating one.
So, to start with, let's create your brand kit on Canva now.
How to Create a Brand Kit in Canva
Step 1: Log into your Canva account.
Step 2: On Canva's homepage, head to the left-side menu and tap the Brand Kit tab.
You can then see the three categories that are included in a brand kit:
Brand logos

Brand colors

Brand fonts
Step 3: Start by adding your logos onto the Brand logos category. Tap the "+" tile and upload our brand's logos.
If you're a Canva Pro user, you can upload as many logo variations as you can.
You can even add icons here for you to easily access them during the designing phase.
Now, if you don't want to go through the long method of adding your logos, simply drag and drop them directly to Canva.
Step 4: To create your brand's color palette, head to the Brand Colors section.
Once you upload your logo, Canva automatically creates a palette based on your brand's logo. You can also manually add another color palette by tapping on the white tiles.
If you have the hex codes to the colors you use for your brand, simply encode them on the search bar accordingly.
Otherwise, you'll have to drag the color picker across the color panel for you to select the hues accordingly.
But, if you don't want to take too long searching for individual colors, you can head to the Add and discover palettes button to search for suggestions.
Step 5: Once you're settled with your color palette, head to the Brand fonts section to add the font styles you use for your branding.
To do this, add a heading, subheading, or body of the text from Canva's vast font gallery. You can also narrow your search down through the search bar function.
Now, if the font you're using isn't available on the font gallery, just upload your font instead.
Click the Upload a font button and follow the prompts accordingly for the importing process.
And, after setting all those up, you've successfully created your brand kit on Canva! Quick, right?
But, now that I've taken my time on creating my brand kit, how then do I use them for my designs?
Don't fret. Continue reading below for you to find out.
How to Use a Brand Kit in Canva
Step 1: Create a new design file by tapping the Create a Design button on Canva's homepage.
You can also open an existing file by clicking on it once.
Step 2: On the editor page, head to the left side panel menu and tap the Logos tab.
This will then show you the logos you uploaded in your brand kit earlier.
Granting that you've already added other design elements, click and drag the logo design you'd like to use and edit it like how you edit an element in Canva.
Step 3: After resizing and editing your brand's logo, it's time to change the color of the design according to your brand's color palette.
To do this, head to the Styles tab on the left side panel. From there, you'll see the color palette or palettes you've created earlier.
Select the brand color you'd like to use by tapping on a colored tile.
If you're unsure of the color to use, simply hover your cursor over the said palette and click to see how each of them looks on your current design.
Step 4: Now that you're done aligning your design's colors according to your branding, it's now time to add some text.
Simply head to the Text tab on the side panel menu, and choose to add a heading, subheading, or body of the text.
The moment you add those text boxes, the font style automatically assumes the font style you assigned earlier on the brand kit.
Type the message you'd like to have on your design, resize and position the text boxes accordingly, and you're done!
So, that's basically how you use your brand kits if you're creating a design from scratch.
But, even if you're simply using a template, you can also customize it using your brand kit.
Tap on the design elements that are editable, change the colors and use the font styles for your text using the process mentioned earlier.
Frequently Asked Questions about How to Create and Use Brand Kits in Canva
Can you create a brand kit if you're a free account user in Canva?
The Brand Kit selection is still available for Canva free users. But, you cannot edit them like how Pro, Enterprise, and Educator Canva users can. So, it's best to upgrade to Canva Pro first before you create your brand kit.
How do you customize a template's color with your brand kit?
As mentioned earlier, simply tap on any editable element on the template you're using. Then, head over to the editor toolbar and click the color picker tool (the colored tiles). From there, select from your color palette the hue you'd like to use for that particular element.
Can anyone in the team create a brand kit?
Unfortunately, only team administrators, template designers, and owners are allowed to set up and edit the brand kits. Members can only use the brand kit when designing as they're not given the same access as the three above.
How many font styles is advisable to add when creating your brand kit?
Graphic design experts recommend limiting the font styles to 3 to avoid making your design visually cluttered. This will ultimately confuse your potential customers.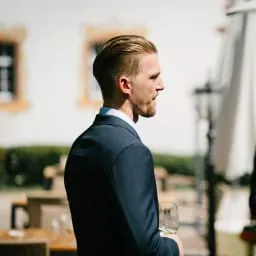 Hey guys! It's me, Marcel, aka Maschi. On MaschiTuts, it's all about tutorials! No matter the topic of the article, the goal always remains the same: Providing you guys with the most in-depth and helpful tutorials!