Many of us bloggers have been working on the old WordPress Classic Editor for many many years.
Then, after all those years, suddenly the Gutenberg editor came out.
Now, while the new Gutenberg editor is not all that different from the old Classic editor, there are a few important changes.
One of these changes concerns the display of the word count.
In the old Classic Editor, the Word Count was displayed right at the end of the blog post/page.
But let us now have a look at where you can find that info in the new Gutenberg editor:
Where Can I Find the Word Count in the Gutenberg Editor?
In the WordPress Gutenberg editor, you will find the Word Count of your blog post by clicking on the info button in the toolbar above the content.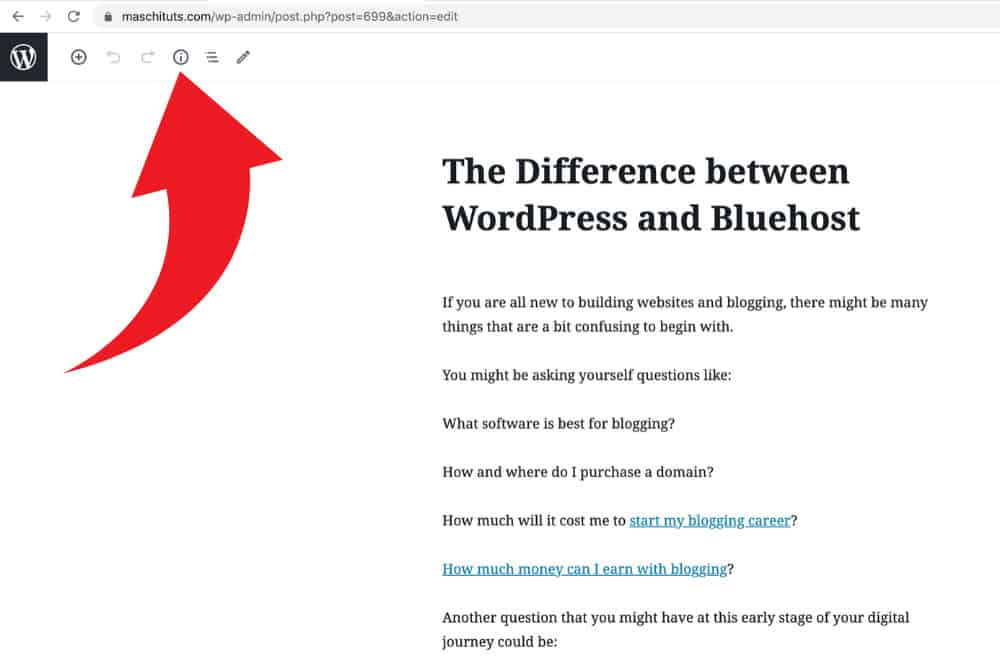 The Word Count Function in the Old Classic Editor
If you are still using the WordPress Classic Editor, you will see the Word Count at the end of your post (in the bottom left cornern). It will look like this: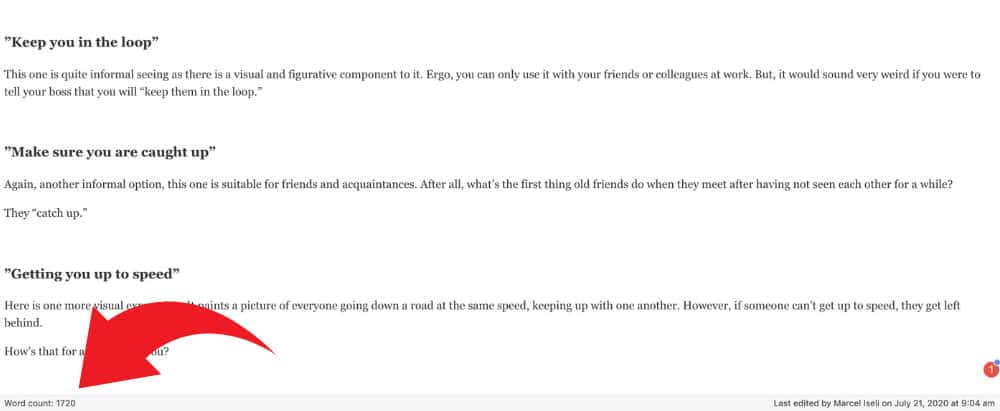 Yet Another Way to Check the Word Count
Instead of checking the Word Count in WordPress itself, another easy method to do the same is to copy the whole text, then go to wordcounter.net and paste it there.
You will, then. quickly see how many words and characters your text is. You will also get some additional info on your text, such as how many sentences you got in there, how many paragraphs and so on.
I personally often use this for headlines (titles of my blog posts), to make sure that I don't go over 60 characters with my titles, as this would mean that Google would most likely truncate them in the search results.
And that's definitely something that we don't want to happen!
Frequently Asked Questions with regards to the Word Count in the WP Gutenberg Editor
Is there still a word count function in Gutenberg?
Yes. You can find this function by clicking on the information button in the top bar (above your post).
Gutenberg Editor: Can I see how many characters my texs have?
The Gutenberg Editor does not currently offer this function. You would need to use a website such as wordcounter.net to verify that.
Is the word count of my articles important?
From an SEO perspective, longer texts generally perform better than shorter texts. Word Count is, therefore, definitely an important ranking factor. If you don't believe me, check the word count of the top ranking articles for about any topic. You will quickly find out that the word count of these top-ranking articles is usually very high.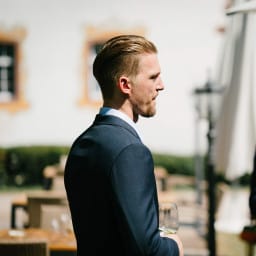 Hey guys! It's me, Marcel, aka Maschi. On MaschiTuts, it's all about tutorials! No matter the topic of the article, the goal always remains the same: Providing you guys with the most in-depth and helpful tutorials!