Ease. That's the one thing that people look for when using certain websites and applications.
Especially if you're a blogger,
That's where Canva enters and saves you from all the hassle. With its drag-and-drop feature, making social media posts and designs has become such a breeze.
With just a few clicks, you can create wonderful images that you can integrate into your blog posts, especially if you're using WordPress.
But, can you add your Canva designs onto your WordPress blog?
If you don't know yet if it's possible, then it's high time for you to learn all about it here!
How to use Canva with WordPress
To use Canva with WordPress, simply install the Canva WordPress plugin from within your WordPress dashboard (go to "Plugins" and then click on "Add New." Once you downloaded the plugin, simply click on activate. You can also download the Canva WordPress plugin from Canva's official website.
How to Download the Canva WordPress plugin
Downloading the Canva WordPress plugin is very simply.
As usual with WordPress plugins, within your WordPress dashboard, simply head over to "Plugins" in the left sidebar and then click on "Add New."
Integrating Canva with WordPress: The Basics
As mentioned earlier, you can directly insert the designs you made on Canva in WordPress through its plugin.
Once you've installed the plugin, designing your blog posts with Canva designs' never been easier.
So, how to go about the process? Here's how!
Step 1: Input your WordPress log-in credentials.
Step 2: Once you've successfully logged on to your WordPress account, head over to the plugin console to search for the Canva plugin.
Step 3: You can also manually install the Canva plugin by downloading it first from Canva's plugin page and ask for an API key.
Step 4: Install the Canva plugin on WordPress. A teal-colored Canva button will appear on the "Add Media" button's left side.
Step 5: Click on the "Design in Canva" button and input account login credentials.
Step 6: After successfully logging in, you can start designing. A blank canvas will then appear. If you want to change the default size of your canvas, just tweak it in the plugin settings.
Easy, right?
So, if you're all revved up to try this on your WordPress site, then by all means start installing the Canva plugin straight away!
Pros and Cons with Installing Canva on WordPress
As tempting as the idea of seamlessness is, you'll have to be wise enough in weighing the benefits of having a Canva plugin on WordPress than opting not to.
Though it highly depends on your designing needs at the moment, you'll have to know the nitty-gritty first before you can come up with a decision.
So, let's tackle some of the pros and cons of installing the Canva plugin on your WordPress.
As usual, pros first.
For one, you won't ever have to leave your WordPress account if you need to create a design that you'll insert in your post.
All you have to do is click on the Canva design button, log in to your account, and design straightaway on the blank canvas that appears.
And, even though it's a shortcut style of designing on Canva, you still have access to the same features available on their website.
You can still edit your designs just like how you do it on Canva.
Even if you only have a free account in Canva, you can still avail yourself of the most basic functions as that of the website. You're still going to have access to their free photos and elements for your designs.
But, if you want to use an image or an element that's Premium in nature, you don't need to worry. For only $1, you can already buy them right away.
If you don't want to buy them in cash, use your Canva credits to purchase that image or element.
What's more interesting is that you can avail of the $10 credit package exclusively offered by Canva to WordPress's happy customers. Think of it as a complimentary gift of sorts for using Canva with WordPress.
Lastly, you won't have to download the image onto your device so that you can upload it on the blog you're working on in WordPress.
As soon as you're done designing, you can just click on the "Publish" button, and the image will automatically be stored on your WordPress media library as a flattened JPG file.
Plus, you'll immediately see the design you've created on the blog post right away.
After the pros, let's have a look at its downsides.
Though installing the Canva plugin into WordPress is easy, procuring it isn't a breeze as many would like it.
For starters, you'll have to complete an application form to request the Canva button.
Once you've supplied the necessary details, you'll need to wait for a customer representative to inform you if your application's approved.
From there, the Canva team will send you the 10-line API code that you'll then use to integrate on your WordPress.
This is especially so if you're going to use the Canva design button more than a couple of times. Another thing that's not as seamless as it seems with the Canva plugin in WordPress is its inflexibility with the graphic design sizes.
From the plugin itself, you can only design using 800 x 1200 pixel graphics. You can't tweak the image size like how you do it on the website itself.
Hence, you'll have to go to Canva's website itself for the meantime until the tech team can support that function in the plugin as well.
Lastly, there are instances when the designs you uploaded through the plugin disappear from the WordPress media library.
Quite a bummer, right?
However, if you think that integrating the Canva plugin on your WordPress is worth the risk, then might as well give it a try.
After all, you don't have to pay a single cent for you to avail of such integration.
How to Use a Canva Website (Templates) in WordPress
While you can create whole websites in Canva as well as WordPress, there is no feature that will let you use or convert a Canva Website into a WordPress-based website or template.
With that said, the Canva WordPress plugin works wonders if you would like to use Canva designs within WordPress but it won't be of any use if you are looking for some sort of bridge between Canva and WordPress as far as building a website goes.
In other words, there is no way for you to add or publish a Canva website to WordPress. At least not at this current moment.
However, Canva is still useful as far as content creation on WordPress goes as it is a great tool for creating graphics, banners and alike.
I personally use Canva almost every single day to create certain design elements for my different websites.
Need a great banner to promote your affiliate product on your website? Canva will get the job done.
Need a new hero image on your website? Canva will certainly do the trick.
Need an awesome template for your website newsletter? Canva got your back!
Frequently Asked Questions about How to Use Canva with WordPress
Do you need a Premium Canva account to use the Canva design button?
As enticing as it sounds, you don't need to upgrade to a Premium account for you to install the Canva plugin on WordPress. You can still use the free elements and photos from the Canva gallery — you'll just have to pay for them individually.
I have more than one WordPress site. Can I use the same button approval from Canva for all of my websites?
Unfortunately, you can't use the same Canva button approval for all your WordPress sites. You'll have to create separate applications for every website that you're planning to integrate the Canva button into.
Will I have to pay a fee for integrating Canva on WordPress?
Though it'll be an easy money-making scheme for the Canva developers, they don't charge a single cent for integrating the Canva button on WordPress. However, this only applies to ordinary Canva implementations.
Can I use any browser for the Canva plugin to work smoothly?
To ensure the smooth functioning of the Canva plugin, you'll need to choose from among these browsers before installing it on your WordPress: Mozilla Firefox, Microsoft Edge, Safari, and Google Chrome.
Is tech support available when I encounter a problem using the Canva plugin?
As expected of any tool, tech support is available when you use the Canva plugin on WordPress. All you have to do is log in to Canva Helpdesk (if you already have an account) so you can submit your report.


Conclusion
Seamlessness and ease of usage are two of the things that a Canva plugin can do when you install it on your WordPress.
Though it's unfamiliar for the newbie user, you can easily get the hang of it after a few uses.
Plus, you don't have to worry about differences in controls as the functions you'll find in the plugin version is the same as that of their website.
However, you always need to weigh the pros and cons of installing the Canva plugin, depending on how far you want to go with integrating Canva into your WordPress blog.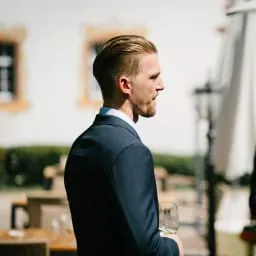 Hey guys! It's me, Marcel, aka Maschi. On MaschiTuts, it's all about tutorials! No matter the topic of the article, the goal always remains the same: Providing you guys with the most in-depth and helpful tutorials!