If you are all new to building websites and blogging, there might be many things that are a bit confusing to begin with.
You might be asking yourself questions like:
What software is best for blogging?
How and where do I purchase a domain?
How much will it cost me to start my blogging career?
How much money can I earn with blogging?
Another question that you might have at this early stage of your digital journey could be:
What is actually the difference between WordPress and Bluehost?
WordPress is the world's most popular blogging software. Bluehost, on the other hand, is a web hosting service where you can host your (WordPress) website. If you buy a hosting plan on Bluehost, you will be able to set up your website with them. They offer one-click-installation options for blogging software such as WordPress. But your website (blog) does not necessarily need to run on WordPress, there are other software options available as well.
Use Bluehost as your web hosting company
Bluehost is one of the biggest web hosting companies in the USA. Another big web hosting company is GoDaddy.
So, what does it mean if a company is "hosting" your website?
It means that your website is running on their server.
So, if you are buying a hosting plan on Bluehost, your website data (like databases, WordPress installation, pictures, etc.) will run on one of their physical servers (shared hosting server, vps server, dedicated server, etc.).
Also, to host a website on a web hosting company, you obviously first need to purchase a domain.
However, Bluehost is also offering this kind of service. So if you don't have a domain yet, you can first purchase that on Bluehost and then also purchase a hosting plan there.
The difference between WordPress.com and WordPress.org
If you don't want to purchase your own domain, you can also host your website for free on wordpress.com. In this case, WordPress will run your blog for you and will take care of your hosting. You don't need to install any software in this case.
That is probably the main reason why for beginners it is can be a little bit confusing what the actual difference is between a hosting provider like Bluehost and WordPress.
If you do want to take care of your hosting, this is called self-hosted.
The platform that goes with self-hosted WordPress installations is wordpress.org.
Self-hosted does actually not necessarily mean that you host your website on your own computer (server), it typically means that you are paying a web hosting company such as Bluehost, Godaddy or SiteGround to host your website for you.
To summarize, here's what you need to understand about this topic:
If you want to host your website by yourself (that is on Bluehost or an other web hosting provider), you will need to purchase a domain.
If you don't want to buy a domain, WordPress can host your website for you on wordpress.com for free.
However, if you do host your website on wordpress.com for free, this comes with many limitations.
For example, you are not allowed to use your blog for any commercial activity.
This is why I highly recommend you to buy your own hosting space (for example on Bluehost, Siteground or GoDaddy) and domain (www.yoursite.com), so that you can use your website for any kind of purpose without any limitations.
Host your domain wherever you want, but…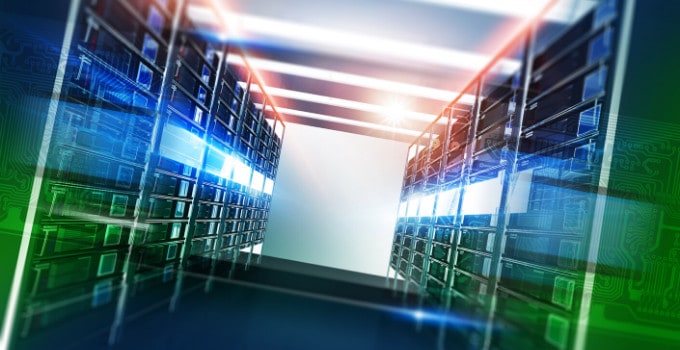 If you did indeed purchase your own domain, which is actually really cheap, you will just pay about 20 dollars a year for a new domain, you are actually free to host it wherever you want.
And there's hardly any hosting provider out there anymore that does not offer WordPress as an option these days.
Almost any blog host out there will let you install WordPress in a few minutes through a one-click-installation-process.
I personally recommend SiteGround hosting, as they offer amazing support.
If you should ever have some problems with your WordPress installation, just hop in the live chat (they offer 24/7 live chat support) and ask them to help you with it.
Done.
However, when looking for some web hosting server, there are a couple of things you should think about.
One very important aspect here is to think about where your target audience (the people that are actually supposed to visit your website) is actually located.
If your business or target audience is located in the US, then it makes a whole lot of sense to host your website with a US-based web hosting service (= a company that has its web servers located in the US).
On ther other hand, if you are running a business in Switzerland and most of your traffic comes from there, you should choose a web hosting company that has physical servers in Switzerland rather than the US.
The closer your websites' server is to your target audience, the faster your website will be accessible for them.
And site speed is an important factor these days. I am just saying.
The difference between WordPress and Bluehost: Final thoughts
As we have seen in this article, WordPress is actually (just) some software that content creators & bloggers like to use to run their websites on, while Bluehost is a web hosting company.
Bluehost provides you with web space (space on one of their web servers) in order to host the website for you (= your website data and software such as WordPress is safely stored on one of their servers).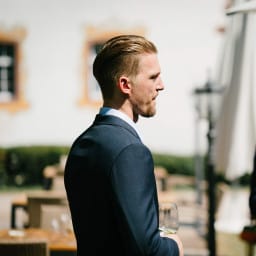 Hey guys! It's me, Marcel, aka Maschi. On MaschiTuts, it's all about tutorials! No matter the topic of the article, the goal always remains the same: Providing you guys with the most in-depth and helpful tutorials!