If you are new to blogging, one of the very first things you will need to do is to actually make a decision on where you are going to host your website.
Or maybe you already have a blog but are really unhappy with your blog host and are, now, searching for a new one.
So, what is a good blog host?
In this article, I am going to answer this question for you in great detail.
And by the time this blog post comes to an end, you should then know which hosting companies are good (enough) for hosting your blog and you should also understand where their strengths and weaknesses are in terms of pricing, performance & support.
In fact, I will start with giving you a good idea about what kind of services & features are important or even crucial in a blog host.
Then, when this is done, we are going to have a look at 3 great blog hosts that could potentially host your (new) blog!
So without further ado, let's get things started!
Choose a good blog host: Server Location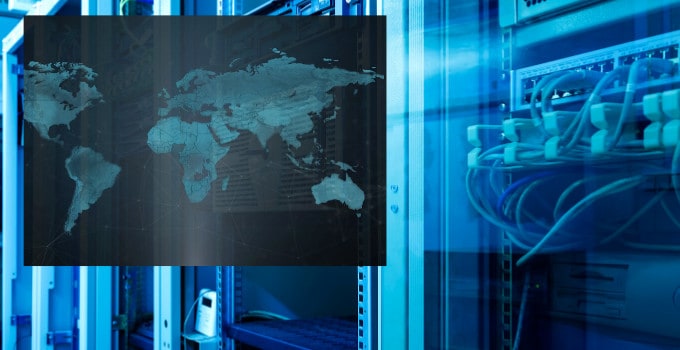 So, first of all, when looking for a good blog host, you should ask yourself: Where is my target audience?
If your target is 95% from the United States, it makes absolute sense to choose a hosting that is situated in the US rather than anywhere else. So in this case, your server should be located somewhere in the United States.
How do you know where most of your traffic is coming from?
The easiest way to check where your traffic is coming from is to use a tool like Google Analytics.
Once you installed that on your blog, you will easily be able to determine where most of your visitors are coming from.
Why is this important?
This is important because the closer the server will be from your potential visitors, the faster will they be able to access your website (loading speed = faster).
And as loading speed has become a more and more important factor as far as Google rankings go, it makes a lot of sense to optimize loading speed.
But let's say your server is in another country than your target audience, this is also not the end of the world, as you can somehow minimize this problem by using a CDN (there are some free options available such as Cloudflare CDN).
That said, even if you choose a server in a "terrible" location, this is something that you can adjust later on.
What I mean by adjusting is that you would probably need to change the blog host later on, which can be done and is also not terribly difficult.
However, if you still just a beginner, this might cause some issues and some (unnessecary stress).
Choose a good blog host: Pricing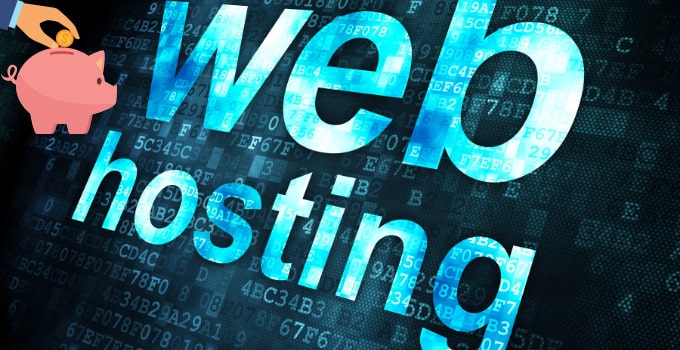 Blog hosts have become incredibly cheap over the years.
That said, if you are just starting out with your blog or maybe are a couple of months in, prices for blog hosts are usually very cheap.
You can get a blog host for prices as low as 5 dollars a month.
And the crazy thing is that even blog hosts with prices like that are usually good enough if you are either totally new to blogging or just don't have a lot of visitors on your blog yet.
How much you would want to spend for a blog host largely depends on how much traffic your blog gets.
For new blogs with very little traffic, almost any kind of blog host will do.
If your blog receives a decent amount of traffic (let's say 50'000+ unique visitors a month), it might be time for you to switch to either a higher tier or a different blog host. You might have to pay about 30 dollars per month for some decent hosting at that stage.
If your blog receives a ton of traffic (let's say 100'000+ visitors) a month, it might be time again to switch to some better host. At that stage, expect to pay about 30 to 150 dollars per month for decent hosting.
That might sound like a lot but if you do have a successful blog with 100'000+ visitors a month, you could very well be earning thousands of dollars per month already, so paying some cash for a decent server makes a lot of sense at that stage.
Choose a good blog host: Server Performance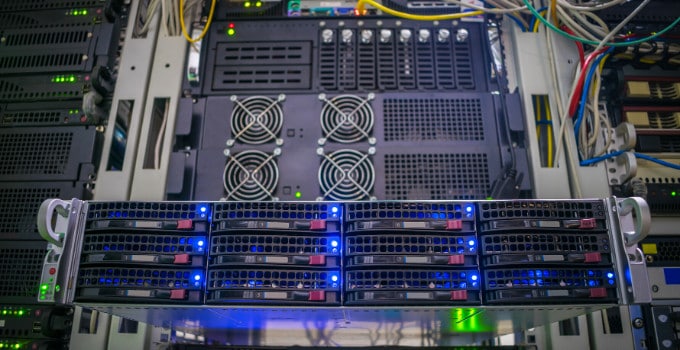 To be honest, if you are just starting out with your blog and dont' have a lot of traffic on it, performance won't be a big issue at all.
It is most common for beginners to get on some shared hosting plan. This simply means that you are going to share your server with other people, which obviously will have a somewhat negative effect on the performance of your server.
But as long as you don't have thousands of visitors, that will just work fine and will be very cheap.
So, to put it simply: As long as your blog does not get traffic, just hop on a shared hosting plan and stay there until you get about 20'000 to 30'000 visitors.
At that time, either upgrade your subscription at this very blog host or change to another host.
But what about other performance-related questionss, as RAM, disk space and so on?
Well, if you are really just focusing on blogging and writing good content, this just really is not gonna be an issue at this point of your blogging career.
Choose a good blog host: Features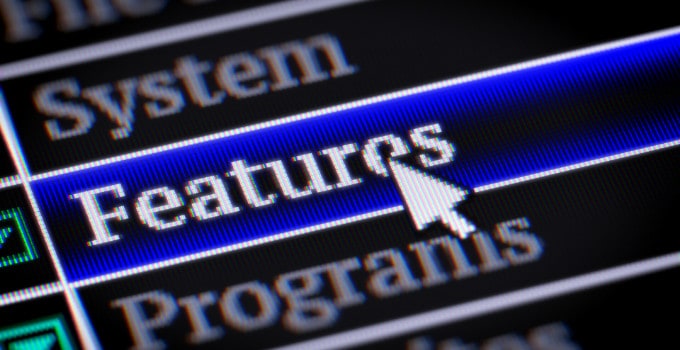 So what are the features a good blog host should provide you with?
Here are a few things that your blog host should offer to you, so as to make your life as a blogger as easy as possible:
your blog host should offer free SSL encryption (SSL is there to make your website more secure and is also a Google ranking factor these days. You absolutely need that.)
Your blog host should offer 1-Click-Installs for common services and platforms such as WordPress (we highly recommend you running your blog on WordPress!)
your blog host should offer some decent support (many hosts offer a live-chat feature, which I absolutely love)
If you are just running a WordPress blog, that's about it.
If you do want to run some special software on your server/blog, maybe something like special forum software such as IPB or VBulletin, etc, other features might be desirable or more important as well (such as disk space because of large databases, etc.).
If you are already running a successful blog, chances are that you wouldn't even land on this article here in the first place.
But if that is the case and you are still looking for the perfect host offering the best features, you might want to try some hosting platform such as Kinsta.
The more traffic you get on the blog, things like the processor rate and RAM could also become more important.
But I wouldn't worry too much about these things if you still get…let's say less than 30'000 unique visitors a month.
Choose a good blog host: Support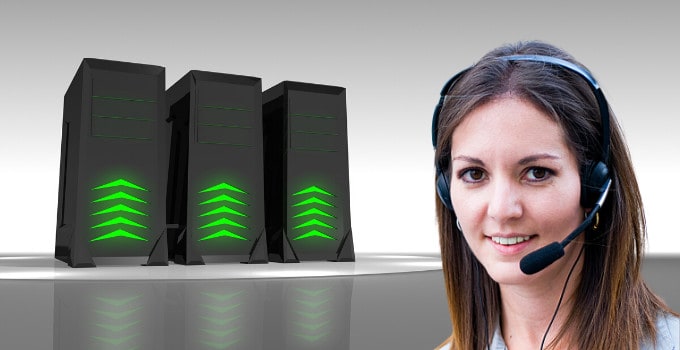 Running a blog is pretty straight forward and if you are using something like WordPress (I can't tell you enough how much I love WordPress!), you won't need to worry all too much about technical stuff.
Still, if this is going to be your first blog, you will definitely experience some problems — be it with wordpress or your server configuration — and if that happens, it is very nice to have some good support staff that you can rely on.
As a blogging beginner, what you want to get here is a Live Chat feature.
Or at least that is what I always appreciated the most.
Hosting platforms such as Bluehost have a 24/7 Live Chat, which means, any time you will have some problem, you can reach them through that chat and ask for help.
Just be aware that they will obviously only help with issues that are directly connected to their services.
If a wordpress plugin is not working properly, they will most probably not be able to help you.
On the other hand, if your website is suddenly going to be offline and you receive some weird error when accessing your website, chances are that your blog host will indeed be able to help.
Maybe they can reboot the server for you, maybe they can load an old backup for you or maybe they can just simply tell you what you need to do in order to solve the problem.
Choose a good blog host: My favorites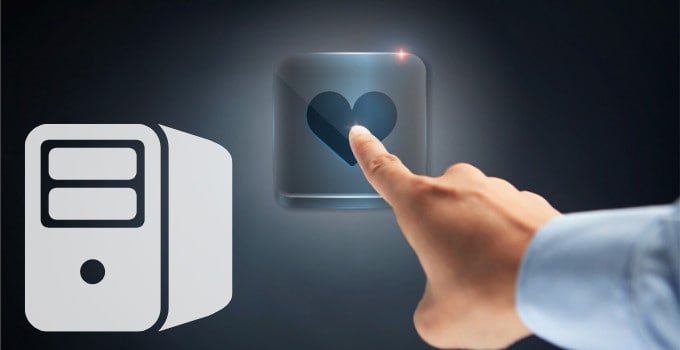 Ok, now, in the second part of this article I would actually give you some good choices as far as good blog hosts go.
But wait a minute: Why should you even trust on what I have to say about this?
Well, let me put it like this: I definitely do have some experience with blog hosts.
I personally run 6 blogs at the moment and have been running even more blogs in the past.
I have been in the blogging business for about 10 years now and I have tested sooooo many blog hosts.
That said, I feel like I can definitely point you in the right direction as far as good blog hosts go.
So, without furter ado, here are my favorites:
To me, the best blog host as a beginner that you can get is actually Siteground. Siteground is a little bit more pricey than let's say Bluehost or GoDaddy, but their support is absolutely amazing.
Siteground offers a 24/7 Live Chat and the answers that you will get that are often just pure gold.
Their staff is very knowledgeable and these staff members are really there to help you and won't go away until your problem is solved.
As far the performance goes, I also prefer Siteground. The uptime of the servers is very close to 100%.
And if you ever have a problem, the support staff will usely be able to fix that real quick.
Now, let's move over to Bluehost. I personally have mixed feelings about Bluehost.
So why still include it in my favorites? Well, that's simple. Bluehost hosting is extremely popular and extremely cheap.
As it is that popular, it is pretty easy to handle your server through Bluehost and there are also many tutorials out there on how to serve Bluehost-related problems.
And if you are just about to setup a new blog, Bluehost will certainly be good enough.
Where Bluehost falls short in comparison with Siteground is clearly their support.
Their support is just simply so much worse than Siteground support.
They do indeed also offer a 24/7 Live Chat but it seems to me that the support staff gets worse and worse.
If you know what you are doing and if your server is not crashing every other day, Bluehost is fine, really.
But if you want to get GOOD support, pay the few extra bucks and go with Siteground (Siteground hosts servers both in the US and also in England).
GoDaddy is yet another big player in the blog host business. I don't really have that much to say about GoDaddy, though.
To me, GoDaddy and Bluehost are pretty similar in terms of pricing & performance and also support. They are ok overall, as long as you are not experiencing lots of server problems.
These server problems can sometimes just magically appear (sometimes there are also server-side problems) but more often than not, these problems are caused by the users.
Whenever you are installing new software on your server – that could also just be the installation of a new wordpress plugin – chances are that something goes wrong and your server will crash.
That said, if you are the type of person that constantly tries to improve things, improve site speed, try every plugin out there, often install new software & stuff like that, you might encounter server problems pretty often.
On the other hand, if you just install your WordPress and then drop one text after the other without caring too much about plugins and the overall design of your website, (server) problems should be pretty rare.
Choosing the perfect blog host: Wrapping it all up
As you have seen in this post, finding the perfect blog host for your (new) blog is not even that difficult.
Be it Bluehost, GoDaddy or Siteground, all these hosting providers will get the job done. This especially holds true for new blogs.
As your blog grows, your expectations are also likely to grow. But until that is the case, there is really not that much to worry about.
If you do have some technical knowledge, the level of support you are getting wont' be that crucial, as setting up a WordPress blog is pretty easy, after all.
If you are indeed panicking because of the technical aspect of blogging, I would really advise you to go with Siteground, as they truly provide you with great support.
If this is not your first blog or if you have a background in IT or the like, you should be fine handling most of the problems by yourself and you could probably go with either Godaddy or Bluehost, which offer inferior support but are a tad cheaper.
Whatever option you will go for, I wish you all the best with your blog! Be patient and never stop publishing awesome content and you will most certainly succeed! Fingers crossed.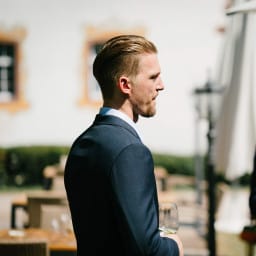 Hey guys! It's me, Marcel, aka Maschi. On MaschiTuts, it's all about tutorials! No matter the topic of the article, the goal always remains the same: Providing you guys with the most in-depth and helpful tutorials!