You purchased a domain.
You got your blog hosting service.
And now everything's ready for the big launch?
That's great. Congratulations!
In this article, you will learn what there is to know about making your WordPress site public.
We will see if this process is actually automatic or if there are certain measures you need to take to make sure that your blog can be seen by the general public.
So now, how do I make my WordPress site public? Let's answer that straith away.
Chances are your WordPress site is already public
Ok, let me break down how things usually work when you install WordPress on your blog host.
You have got your domain and then on your host, you are going to install WordPress in the desired directory (for instance, in the root folder of maschituts.com/).
Now, after you have done that, you will proceed login into your WordPress dashboard.
And the truth is, at that very moment, your WordPress website is about to go public already.
And if you are not sure about it, you can find out pretty easily. Just grab another device (maybe your phone or computer) and try to access your domain.
If it works, your WordPress Site is alreasy public. That doesn't mean that it is already indexed by Google, though.
To make sure that your website is listed as it should be on Google, please read my article on: How Do I Get My Blog Show Up on Google.
Now, certain hosts have some sort of security mechanisms for new (WordPress) websites. So it could be possible that after setting up WordPress, your blog won't go "online" immediately.
Please check your your WordPress Dashboard (click on dashboard on the top left corner) to make sure that you have read all the messages that appear there.
It could be that you will find some welcome message there saying that you have yet to do something to get your site online.
That said, in most of the cases, it won't be necessary that you take any extra measures to get your WordPress website public.
Check your WordPress Settings
There is, however, one WordPress setting that you will need to double-check to make sure that your website can be seen by search engines.
Head over to "Settings" and then select "Reading" and check if under "Search engine visibility" the box is ticked or not. It should NOT be ticked. If it is ticked, search engines won't be able to index your website.
However, this does not mean that your website is not public. In this case, you could still directly access your website, given that you know the exact URL.
But it does mean that search engines are NOT indexing your content. Which is usually NOT what you want. If you want everyone to see your website and content, including search engines, then you absolutely need to make sure that this option is NOT ticked.
Make your website public on other search engines than Google
Well, I have just been talking about Google so, for the simple reason that Google is by far the most important traffic source for most people, at least what concerns Search engine traffic.
In case you also care about Bing, Yahoo and maybe even Baidu traffic, you will want to make sure that you hop over to these websites (you will need to register there) and index your website with these providers as well.
However, it needs to be pointed out that this is not even mandatory, as eventually these search engines will automatically stumble upon your website (robots will find it, not human beings) and when that is the case, they will automatically index your page.
What concerns Google, this typically just takes a few days until they will find your website and index it automatically.
As far as the other services go, this might take much longer. It's impossible to give an accurate estimate here, as this varies a lot from website to website.
Make your WP Website public: Other problems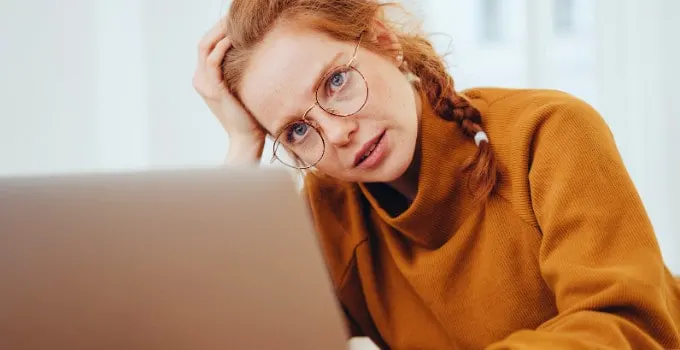 There are a couple of other things that could prevent your website from going public when first setting your WordPress website up.
Probably the most common problem is that after you installed WordPress on your website through your blog host, your site often won't be accessible immediately?
Why's that?
Your website needs some time to propagate (dns propagation). In easy words: It can take up some time until your website will be accessible from all over the world.
So if you are trying to access your website immediately after you installed it on your host, it might very well just be that it won't work yet.
In that case, just wait for a couple of hours and the problem should go away by itself.
If not, with most good web hosting services for blogs, it is very easy to get in contact with the support staff (my preferred method is definitely Live-Chat!) and just ask there.
If you are with Bluehost or Siteground for example, you can talk to them via Live-Chat 24/7.
They will be able to quickly check if everything is set up correctly with your WordPress website. That usually just takes a couple of minutes.
When should you make your WordPress website public?
It takes a long time for new content to rank. This especially holds true for new websites.
It is, therefore, recommended to get your website public (indexed and ranked) as fast as possible.
I run about 10 blogs and have been working in the blogging business for about 10 years now.
I usually make my websites public as fast as possible (and also get them indexed on the very first day on the Google Search Console), so that I can get traffic in as quickly as possible.
Your website might not be perfect yet and maybe just has a couple of posts and still a lot of design flaws, still, it usually makes sense to get it out there on day one.
Anyway, chances are that even if your website is already public, it won't be seen by almost anyone because, as mentioned earlier, it takes a long time until your website and post will climb up the Google rankings.
How to Check Whether Your Website is Indexed on Google or Not
There's a very easy and surefire way for you to check whether your website is indexed on Google or not.
First of all, head over to google.com.
Then, simply write the following into the search field:
site:[yourwebsite.com]
If Google does NOT give you any results for your search, then your website is NOT indexed on Google.
If your website is indeed indexed, then Google will display all the pages that are indexed.
This simply little method to check whether a website is indexed is also very useful when looking to buy used domains.
One of the most important things you want to do before buying an aged domain is to check whether that domain is indexed on Google or not.
And if it is NOT indexed on Google, then this is a HUGE RED FLAG. Because what this usually means is that the domain/website is not in good standing with Google.
And that is obviously a huge problem in most of the cases.
Please note that if you are using this method to check the indexing status of your own (new) website, there can always be some delays.
So if you have just bought your website and set up WordPress or something similar, don't expect Google to index it within hours. This can take days if not weeks in some cases.
Also, please do me a favour and delete the "Hello World" post in WordPress because in case you are installing and using a premium WordPress theme with dummy content, these usually already have a few dummy posts and pages set up and you obviously don't want these on your website, nor do you want these to get indexed by Google.
You can always use the Google Search Console to index websites and specific pages by yourself. Or let's say you can request indexing there, which can speed up the process.
If you are interested in using the GSC, simply search for Google Search Console on Google and you should find it right away.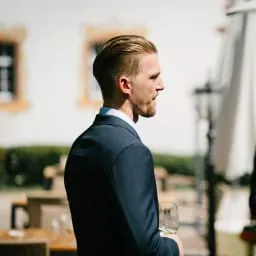 Hey guys! It's me, Marcel, aka Maschi. On MaschiTuts, it's all about tutorials! No matter the topic of the article, the goal always remains the same: Providing you guys with the most in-depth and helpful tutorials!