Everyone's raving about how simple it is to create graphic designs in Canva.
Of course, there are other powerful photo and video editor programs out there, but none is as easy to use as Canva.
If you don't believe us, here are 10 reasons why Canva is great.
But, no matter what reason you have for loving Canva, the fact remains that it's so easy and convenient to use.
You can even animate on Canva mobile app if you find yourself in a place where you don't have access to a laptop or PC.
But, have you ever wondered how to upload videos to Canva when you feel like using them on your designs?
For those who haven't tried it yet, let's learn how to go about such a process.
How to Upload a Video to Canva
On the left-side panel menu of Canva's editor page, tap on the Uploads tab. Click the Upload Media button, and from there, choose the footage you'd like to upload. Tap on it and wait for the importing process to finish. Dragging the video to the editor page is also another way of uploading videos to Canva.
Uploading Videos to Canva: 6 Basic Steps + 1 Shortcut
Canva won't be dubbed as a user-friendly graphic tool if it isn't indeed easy to use, especially when it comes to uploading videos.
I for one love how easy it is to add photos and videos to the graphic design tool.
In a matter of seconds (but this largely depends on your internet provider's speed), I can already use the footage or image I uploaded on my design.
So, without further ado, let's begin learning how to upload videos to Canva with these steps:
Step 1: Create a new design file by tapping the Create a Design button on Canva's homepage.
You can also open an existing design file by clicking on it.


Step 2: Once you're redirected to the editor page, head to the left-side panel menu and click the Uploads tab.


Step 3: In the Uploads tab, tap on the purple Upload media button.


Step 4: A dialog box will then appear, showing you the files on your device.
Click on the video you'd like to import to Canva and tap the Open button.

Step 5: The upload icon will then appear on the Uploads gallery, which will then slowly fill up with a gradient-colored "liquid."
This gradient serves as the indicator of the upload's progress.

Step 6: After the upload process is finished, the video you imported on Canva will then be shown on the gallery under the Videos category.
Click or drag and drop it onto the blank canvas so you can begin designing with it.
Very easy, right? You don't need to become an expert just to know how to upload a video in Canva.
Plus, if you don't want the long method of uploading videos to Canva, you can always use a shortcut method instead.

Canva's Shortcut to Uploading Videos

Step 1: On your computer, open the folder where you saved your video.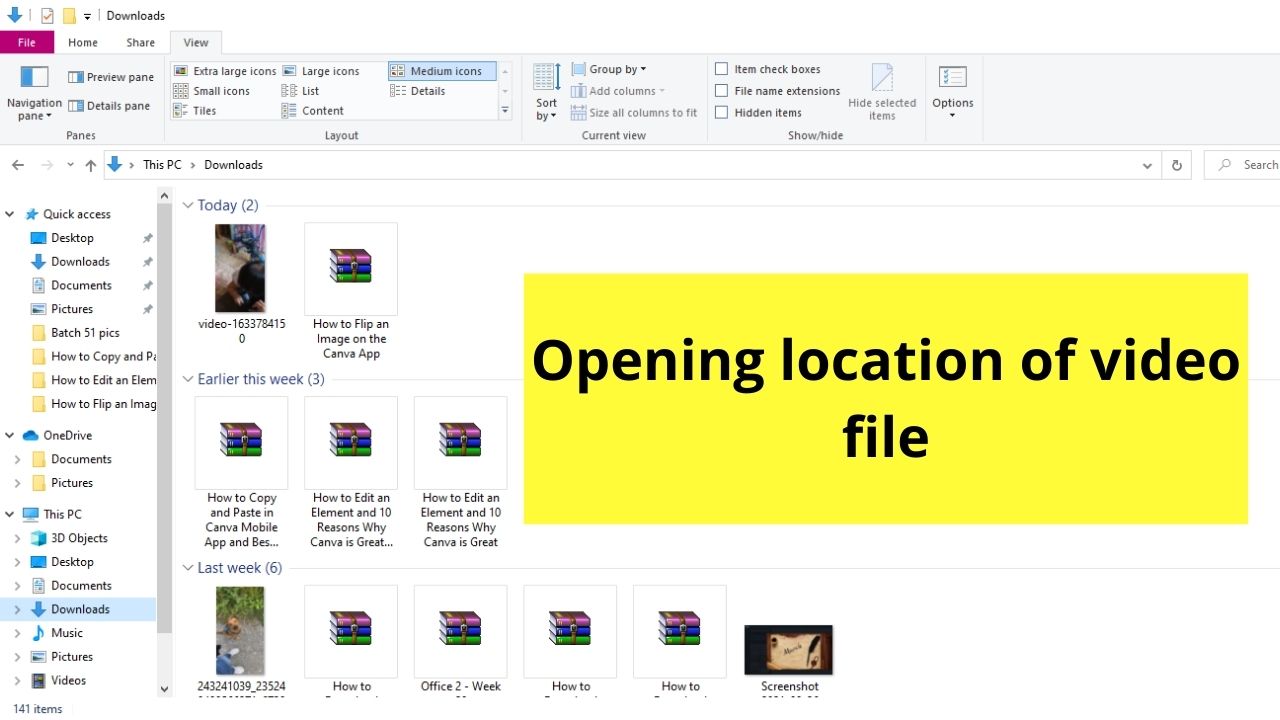 Step 2: Open your Canva account on the web browser and create or open a design file.


Step 3: Click and drag the video from the computer folder to the editor page. This step will automatically jumpstart the upload process.
Then, just wait for the import process to finish for you to use your video on the design you're about to create.
It might sound a bit tricky to inexperienced users, but the more you practice, you'll get the hang of it eventually.
With that said, you better practice how to edit an element in Canva to have a better grasp of the most basic skills.
Frequently Asked Questions about How to Upload a Video to Canva
Will Canva delete the videos you uploaded on the site after a few months?
Canva won't delete the footages you imported to the tool. They'll stay there unless you choose to delete or remove them from your Uploads gallery.
Is there a storage limit for media (videos and images) you uploaded on Canva?
Canva has a storage limit for uploaded files depending on the account you have. If you're a free Canva user, you're allotted 5 GB of media storage. Canva for Education, Canva Pro, and Canva for Nonprofits have 100 GB of storage, while Canva for Enterprises users has unlimited media storage.
Can you delete the images or videos you uploaded on Canva?
You can delete the videos you imported to Canva. On Canva's homepage, select the All your Folders menu and click Uploads. Search the video or image you're looking for, tap it, and press the Delete option.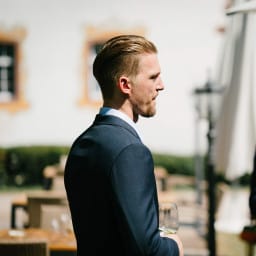 Hey guys! It's me, Marcel, aka Maschi. On MaschiTuts, it's all about tutorials! No matter the topic of the article, the goal always remains the same: Providing you guys with the most in-depth and helpful tutorials!