Uh-oh! I made mistake with how I placed and rotated a particular element on my Canva design.
Can I still undo the recent changes I made? Or is there no way I can recover from that mistake?
Well, lucky you, as Canva doesn't like its users to have a hard time using their tool. You simply have to find that option's location.
So, to undo the changes you've made to any Canva design you're creating, read on.
How to Undo Changes in Canva
To undo changes in Canva, simply press the "Undo button" in the menu bar (curved arrow pointing to the left ). You can also undo any changes you made to your design by pressing CMD + Z (MAC) or CTRL + Z (PC) on your keyboard.
Undoing Changes Made to Designs in Canva — What You Should Know
Reverting, or in simpler terms, undoing the changes you created on your Canva designs isn't as complicated as it seems.
As mentioned earlier, you only need to find the button that will help you undo any of those changes you've made.
To start with…
Step 1: On the editor page of the current design you're working on, head to the menu bar. Don't click on anything just yet.
Step 2: Now, click the curved arrow that points to the left side of the screen beside the Resize button. This is the Undo button.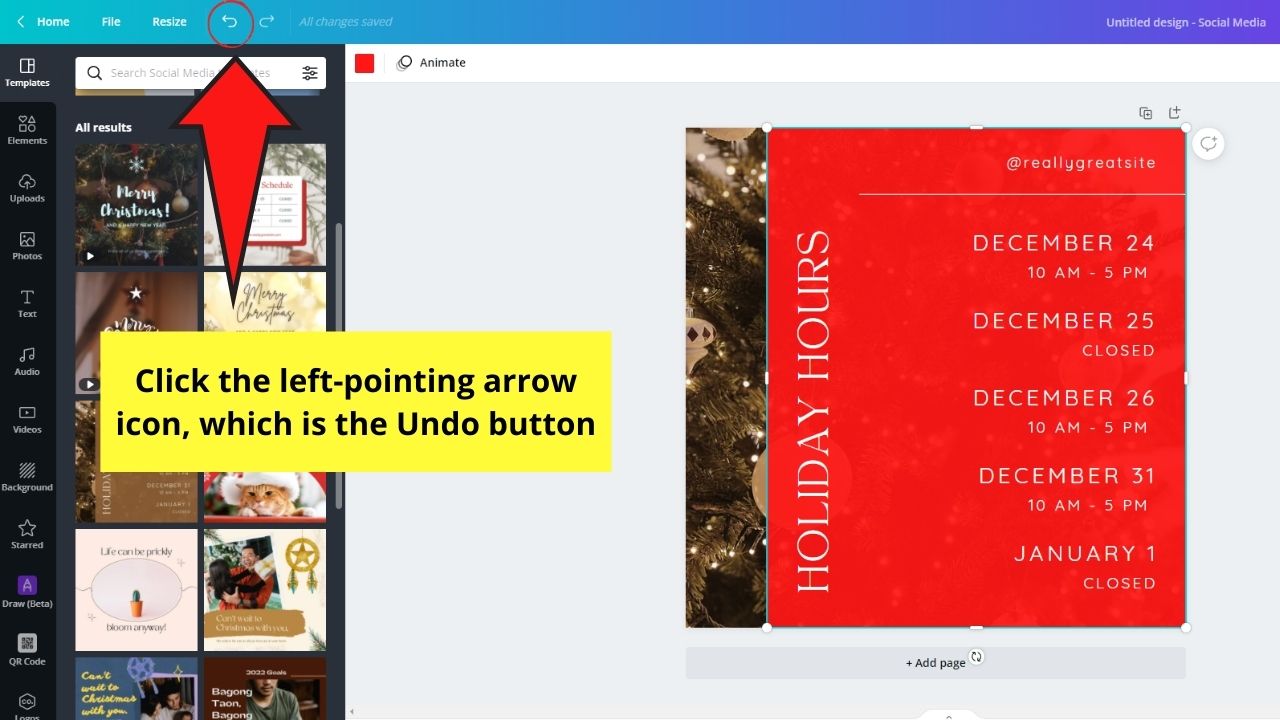 Step 3: Once you click on the Undo button, the earlier version of the design you're working on will appear.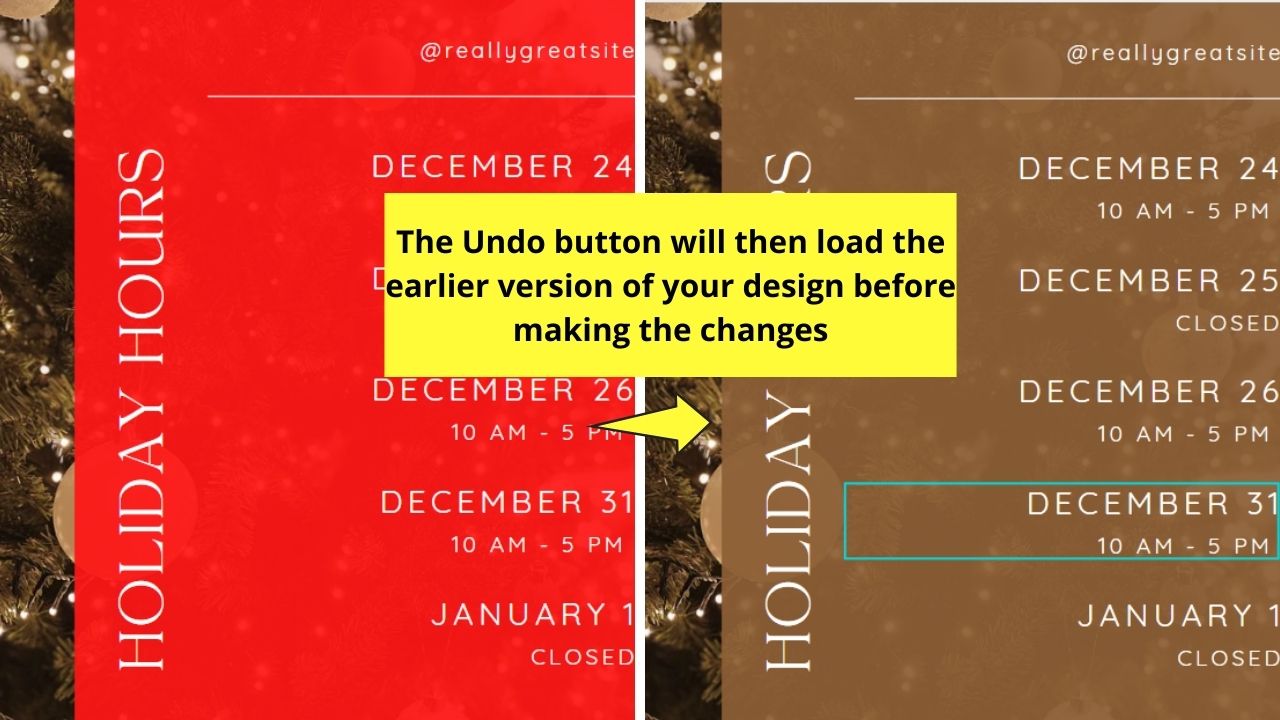 If you only need to correct one change, proceed with adding graphic elements and text boxes (if needed) to your project.
Step 4: If you've made several changes with the design, continue to click the Undo button until you see the design version you're looking for.
Very simple and nifty, right?
But, if you want to simplify the process further, you only need to remember a simple keyboard shortcut that will still do the trick for you.
How to Undo Changes in Canva — The Shortcut Method
Step 1: On the editor page, make sure you're on the current page you're working on.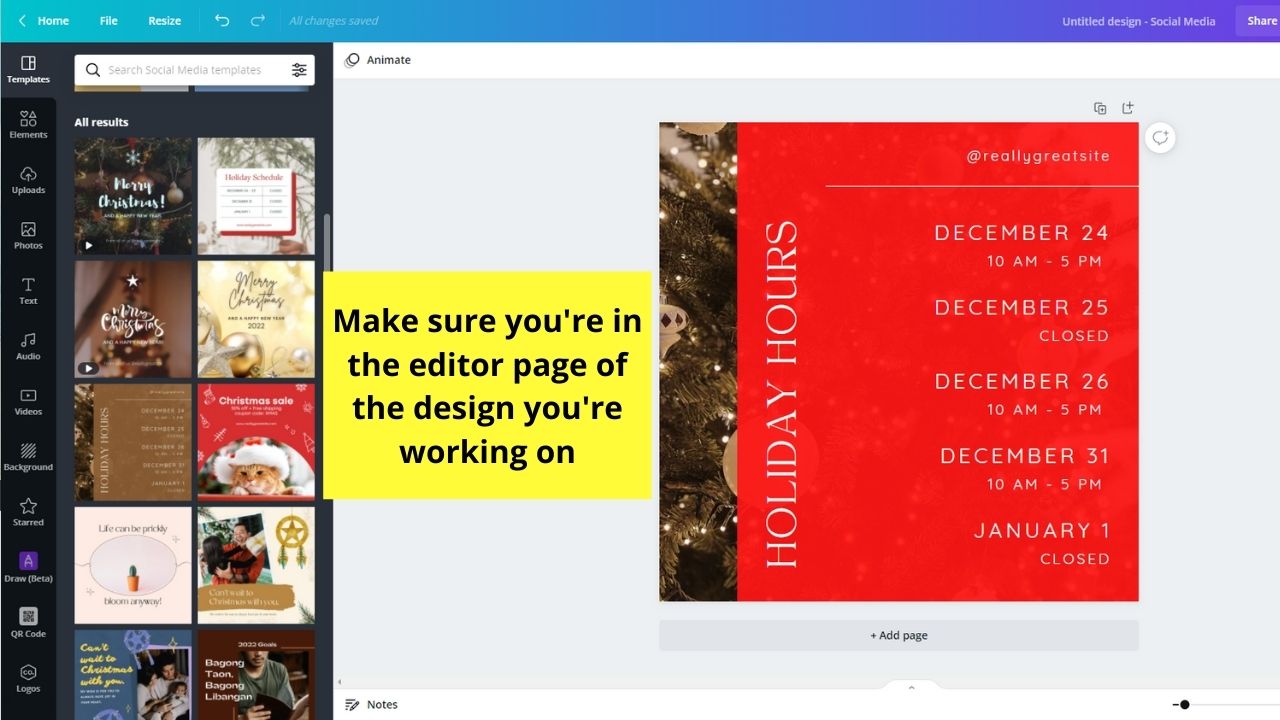 Step 2: Instead of heading to the menu bar and clicking the Undo button to undo any changes, just press Ctrl/Cmd and Z simultaneously.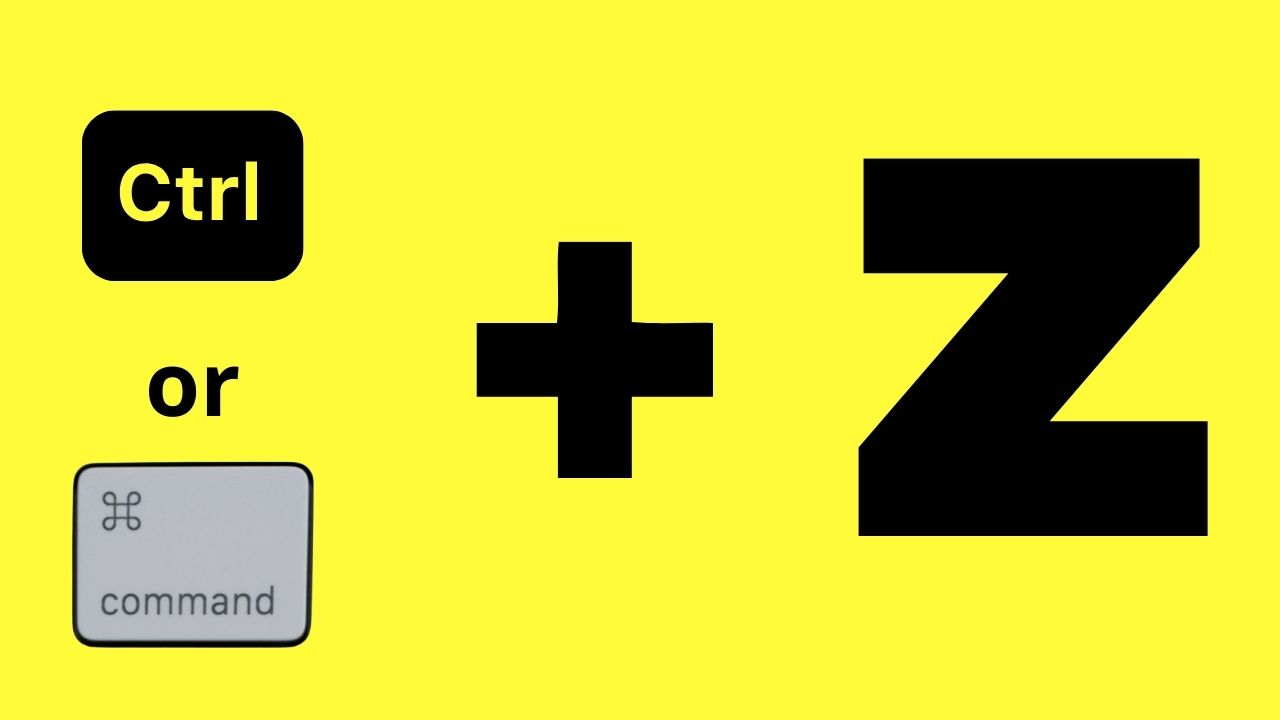 With those two keys, you already undid any changes you created to your design. Continue pressing Ctrl/Cmd + Z together until you arrive at the version you want to go back to.
So, if you make any changes during the designing process, don't fret. You only need to remember these two easy techniques and undo all the mistakes you made.
Frequently Asked Questions about How to Undo Changes in Canva
If there's an Undo button in Canva, can I also redo any changes I've made to my design?
As Canva's pretty nifty, the team didn't forget to add the Redo button. Like the Undo button, just head to the menu bar and select the curved arrow pointing to the right of the screen. Immediately, the page will refresh to the latest version of the design you're working on.
What's the keyboard shortcut for the Redo button?
The keyboard shortcut for redoing any changes in your Canva design is Ctrl/Cmd + Shift + Z. Like clicking the Redo button, this will refresh the page to the most recent version of the design.
Is the Undo button exclusive for Canva Pro users?
Definitely not! Whether you're a free or a Canva Pro user, you can enjoy undoing the changes you made with the Undo button.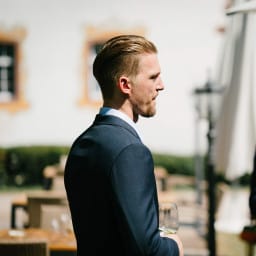 Hey guys! It's me, Marcel, aka Maschi. I earn a full-time income online and on MaschiTuts I gladly share with you guys how I stay on top of the game! I run several highly profitable blogs & websites and love to speak about these project whenever I get a chance to do so. I do this full-time and wholeheartedly. In fact, the moment I stopped working an 8-to-5 job and finally got into online business as a digital entrepreneur, is problably one of the best decisions I ever took in my life. And I would like to make sure that YOU can get on this path as well! Don't let anyone tell you that this can't be done. Sky's the limit, really…as long as you BELIEVE in it! And it all starts right here..at Maschituts!