Knowing how to quickly arrange artboards in Illustrator may be quite handy if you're working on a project with a lot of separate artboards.
You could want to reorganize artboards in Adobe Illustrator for a bunch of reasons, including:
You may be working on a huge project and suddenly discover you have an infinite number of layers to deal with, and you just don't have the time!
Or perhaps, like every other designer, you are incredibly organized and can't stand looking at your file and seeing all that mess!
There is an incredibly simple way to rearrange all the artboards in your file, and you can do it by using the "Artboards" panel's amazing feature called "Rearrange All Artboards."
Believe me when I say that this will do it automatically for you in a matter of seconds!
Now, if you're used to doing things the old-fashioned way, this might not be the solution for you. But don't worry! because you can still do things manually if that's what you want!
Simply choose the "Artboard" tool from the left menu bar, or use the "Shift+O" keyboard shortcut to tap on any artboard and drag it around your canvas.
If you want to be more precise, you can also use the "Align" panel to align them like any other object.
To rearrange artboards in Adobe Illustrator, open the "Artboard" panel, which is available under the "Window" option in the top menu bar, and then click on the "Rearrange All Artboards" button in the lower-left corner of the panel. Configure all of the options to your liking, and then click "Ok."
How to Rearrange Artboards in Adobe Illustrator: Step-by-step Guide
Before you begin, here's a quick tip that could come in handy if you're in a hurry: You may make all of the artboards fit on the canvas by selecting "Fit All in Window" from the "View" button on the top main menu.
Follow the next steps and you'll have it figured out in seconds!
Step 1:
Select the "Artboard Tool"
You can activate it by selecting it from the left menu bar on the left or by pressing "Shift+O."
By activating the "Artboard Tool" you will be able to see all the artboards highlighted on your canvas, and it will also display the name of each artboard in the upper left corner.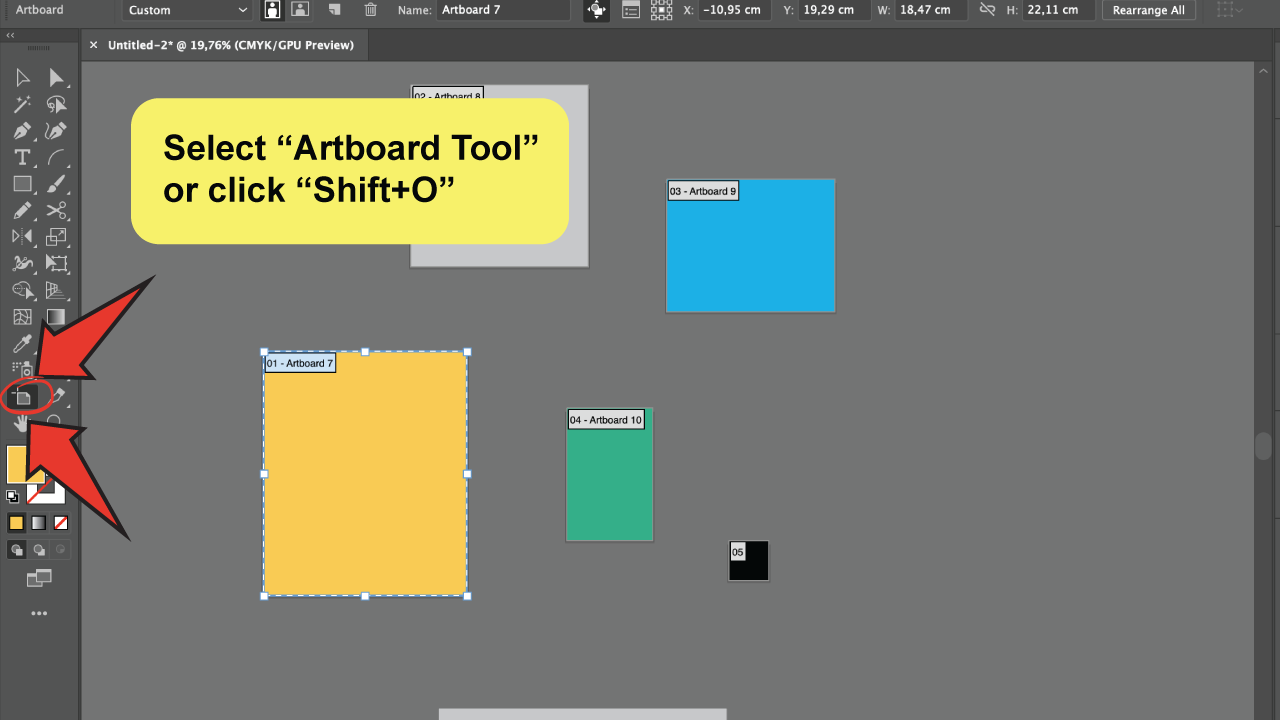 Step 2:
Open the "Artboards" panel.
Go to "Window" on the top menu bar, and click on "Artboards".
Any artboard you pick on your file will be highlighted immediately on the "Artboards" panel, indicating which artboard you are now standing on.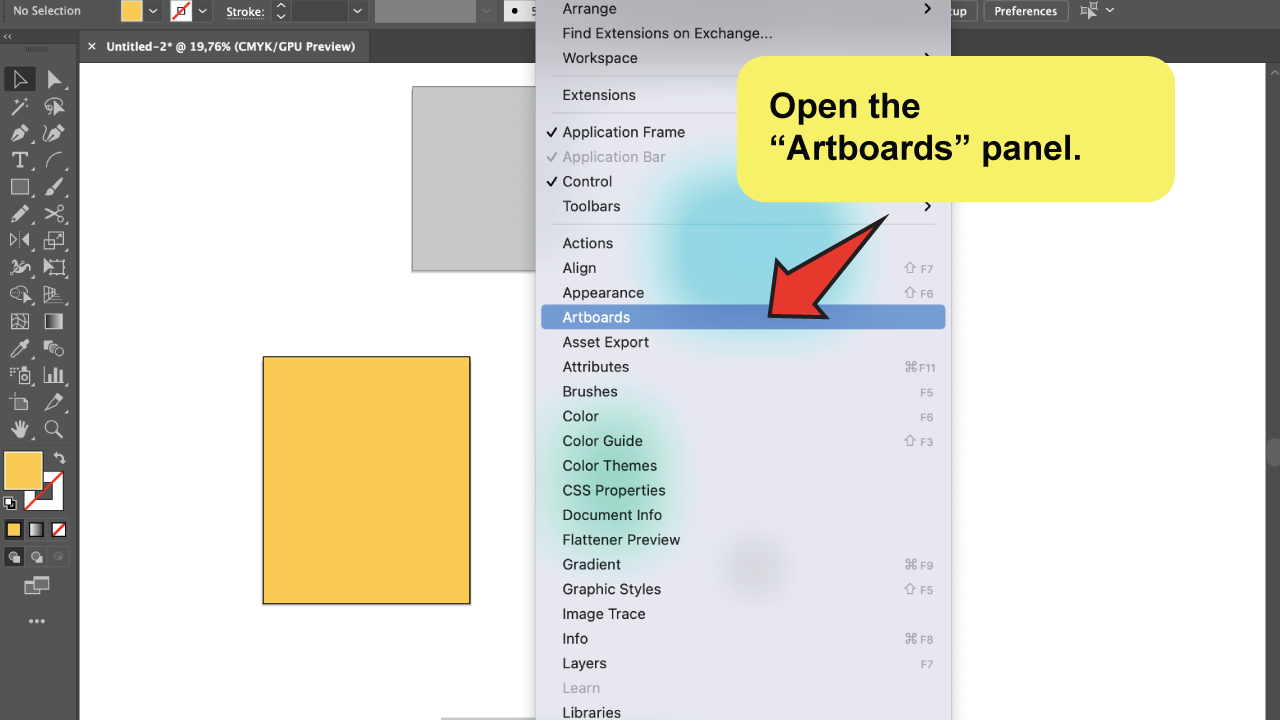 Step 3:
Click on the "Rearrange All Artboards" Button
You can easily find this button right on the lower-left corner of the panel.
You will notice a menu box shows up with a few options that you must set as your preference.
Please proceed with the next steps to better comprehend them.
Step 4:
Define your arrangement settings on the menu box.
You can configure the settings however you want. There is no right or wrong answer here; feel free to customize it to your liking.
Here's a quick summary of each of the available settings:
Layout: In essence, you have four options: "Grid by Row," "Grid by Column," "Arrange by Row," and "Arrange by Column."
Layout Order: Select whether you want the layout to be "Right-to-Left" or "Left-to-Right."
Columns/Rows: To enter the number of columns or rows that you want.
Spacing: To determine the overall spacing between artboards.
Finally, don't forget to select the "Move Artwork With Artboard" option, or the artboard will move independently of what's inside it.
Step 5:
Click "Ok"
You should be finished by now, so click the "Ok" button and enjoy a properly organized file!
Remember that you can always undo and restart if you are unhappy with the result.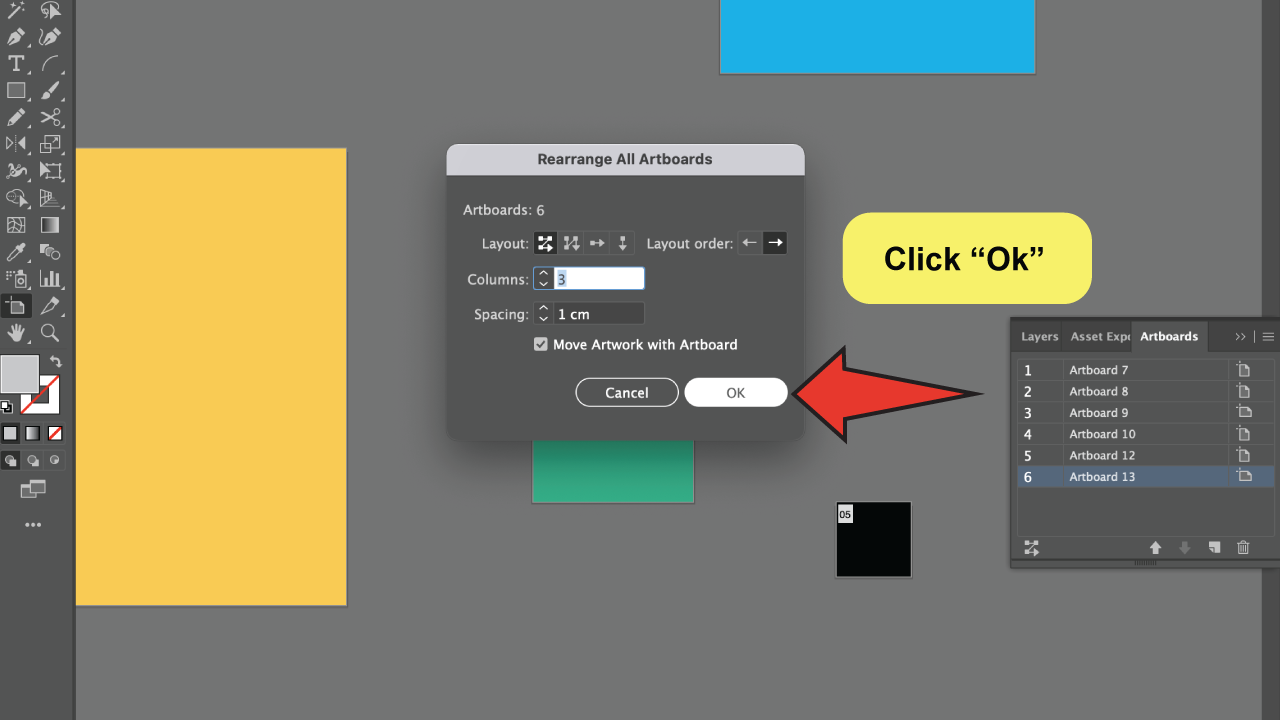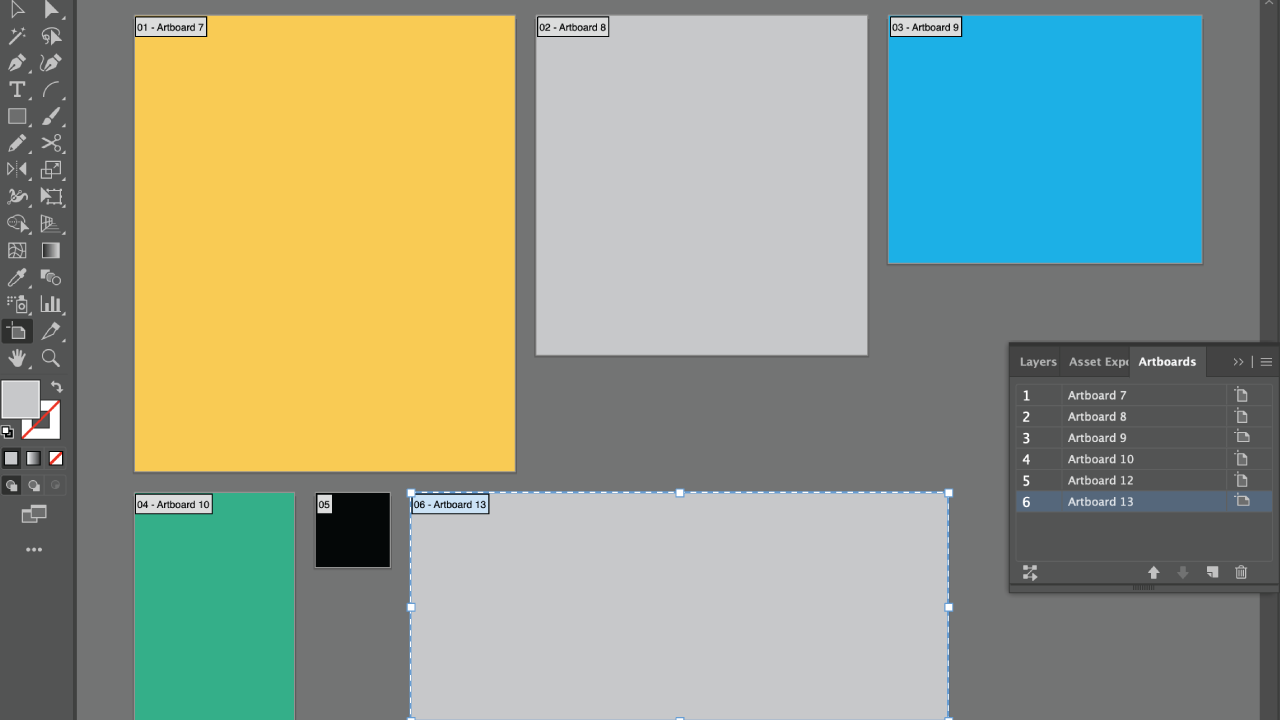 Frequently Asked Questions About How To Rearrange Artboards in Adobe Illustrator
Can I align artboards manually?
An interesting fact is that artboards behave like other objects as well, so you can use the "Align" panel to organize them. You can even overlap them as well.
How can I select an artboard?
You can select the artboard you want by just clicking on it, and you can add more of them to your selection by just pressing the "Shift" key while doing this.
Is it possible to move the artboards without using the "Artboards" panel?
Yes! By using the "Artboard Tool," and simply tap on any artboard and drag once you've selected the tool.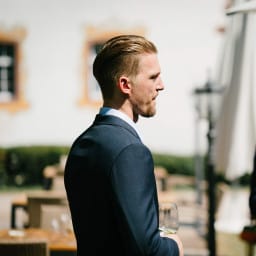 Hey guys! It's me, Marcel, aka Maschi. On MaschiTuts, it's all about tutorials! No matter the topic of the article, the goal always remains the same: Providing you guys with the most in-depth and helpful tutorials!