Discord now counts 250 million registered users. And it grows very very fast.
A lot of members obviously also means that there are countless Discord servers out there.
But how do you actually find all these wonderful servers?!?
That's exactly what we are going to explore in today's article.
How to search for servers on Discord?
From the left sidebar within Discord, choose "Explore Publis Servers." Then, explore communities by either browsing the servers by category (choose a category on the left side under discover) or type in some keyword in the search field. However, it needs to be said that this only works on the Discord desktop app. There is currently no way to browse Discord servers from within the Discord mobile app.
Only on desktop
Yes, you heard it right. If you are using Discord on a mobile phone, there is currently no search function to find servers from within the Discord mobile app.
Why?
I really don't know. And I do feel like this should absolutely be included in future releases of Discord.
It really puzzles me why Discord decided not to include that in their mobile application.
Find Discord Servers on the internet instead
Instead of seraching servers within Discord, you can simply use Google to find servers instead.
In fact, a simple Google search often yields great results.
Just input the desired keyword followed by "discord server" and you will usually find what you are looking for.
So, let's say you are looking for a language learning community on discord. All you would need to do is to head over to google.com and then search for "language learning + discord server.
Find your favorite Discord servers on discord.me
The next best place to find great Discord servers is Discord.me. Discord.me is like a search engine just for Discord servers.
You can use this search engine in the way you would use the google search engine, with the tiny little difference that Discord.me will only output relevant Discord servers rather than all kinds of websites and resources.
Also, if you do have your own Discord server, you can add your server to discord.me and it will then be listed in this directory.
I would highly advise you to do that because this will get you lots of new members on your Discord server…for free.
What's more, they also have a premium plan. It's about 40 bucks. But it's well worth the money.
I have used their premium service for a couple of months and it literally got me hundred of new members to my Discord server called Linguaholic.
Find the best Discord servers on disboard.org
Disboard is yet another great resource for Discord servers. It works very much in the same way as Discord.me. Simply input some keyword and you will find matching Discord servers.
Also, in the very same fashion as with Discord.me, you can easily add your own server and drive more traffic to your Discord server that way.
Disboard does not offer a Premium service so far.
Also, same as with discord.me, you will need to manually bump your server a couple of times per day to get the most out of Disboard.
Where else can I find some great Discord servers?
There are some reddits about Discord servers. You could also try your luck there.
Also, there are even more directiories in the style of Discord.me and Disboard.
One of them is top.gg and another one is Discordserverlist.
It definitely can't hurt to have a look at these as well.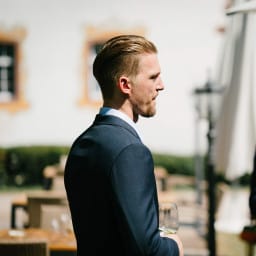 Hey guys! It's me, Marcel, aka Maschi. I earn a full-time income online and on MaschiTuts I gladly share with you guys how I stay on top of the game! I run several highly profitable blogs & websites and love to speak about these project whenever I get a chance to do so. I do this full-time and wholeheartedly. In fact, the moment I stopped working an 8-to-5 job and finally got into online business as a digital entrepreneur, is problably one of the best decisions I ever took in my life. And I would like to make sure that YOU can get on this path as well! Don't let anyone tell you that this can't be done. Sky's the limit, really…as long as you BELIEVE in it! And it all starts right here..at Maschituts!