All over the world, everyone's raving about how easy it is to design using Canva.
With all the features that you can find on the tool, you only need to use a few clicks to create a stunning design like pro graphic designers do.
And, even when you're using Canva's mobile app, you can still create those designs right on your phone.
But, what if you're not a native English speaker, and would like to change the language settings from the mobile app.
Is that possible? Let us see in a moment if changing your language settings on the Canva app is possible or not.
How to Change the Language on the Canva Mobile App
While you can access the account settings option from the Canva app, the current version doesn't feature the language settings button. You can only find it in the web version of the graphic tool. Hence, you cannot change the Canva default language settings from your mobile phone.
The language change option is missing on the Canva Mobile App
Learning how to use Canva on the phone is quite challenging, especially if you're a complete newbie.
But, once you get the hang of navigating through the app, it would only take you a few minutes to whip up an incredible design from the Canva app.
But, with all the nifty reasons why Canva is great, you won't be able to appreciate it if you can't understand the labels.
With that said, you need to change your Canva app's default language settings to your native language.
As mentioned earlier, the Canva app's current version doesn't feature the default language settings.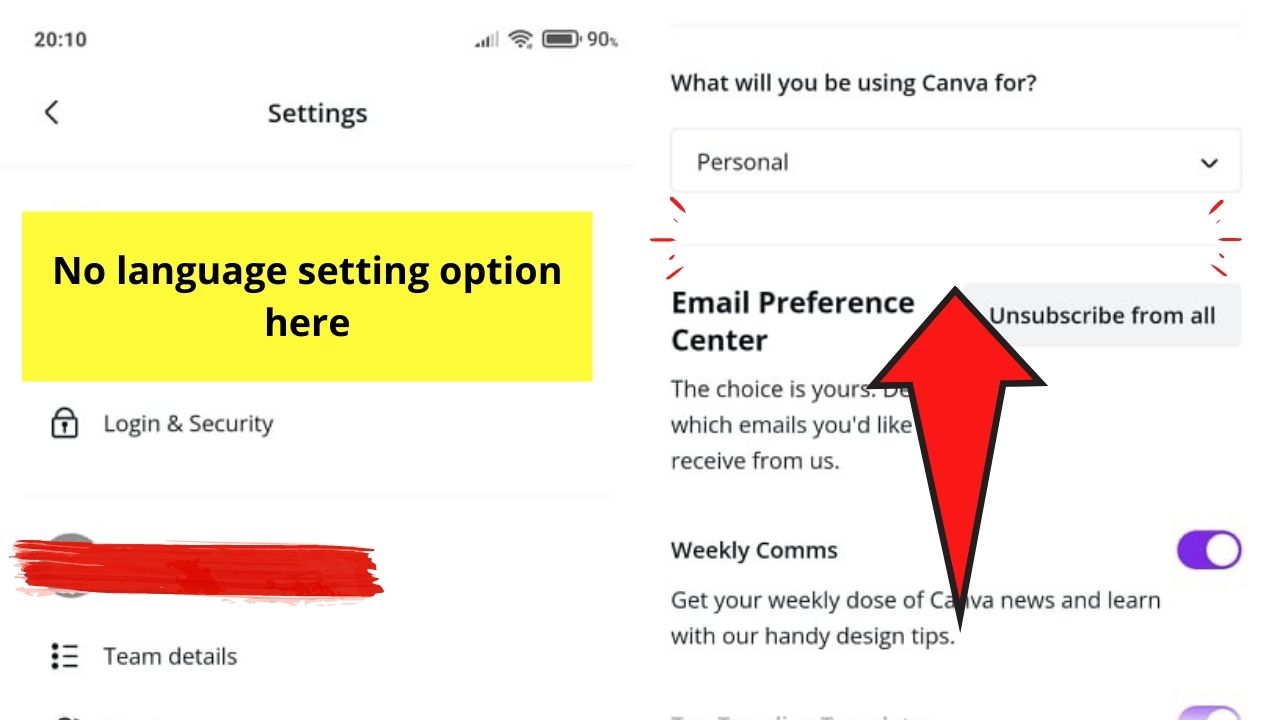 Yes, you can access your account settings through the app, but the language setting button isn't there.
So, if you're keen to change your default language settings on Canva, you'll have to use Canva's web version instead.
Here's how you can change your default language settings in Canva:
How to change the language on Canva (only works on web version)
Step 1: On the top part of Canva's home page, tap the gear icon. This is the Account Settings button.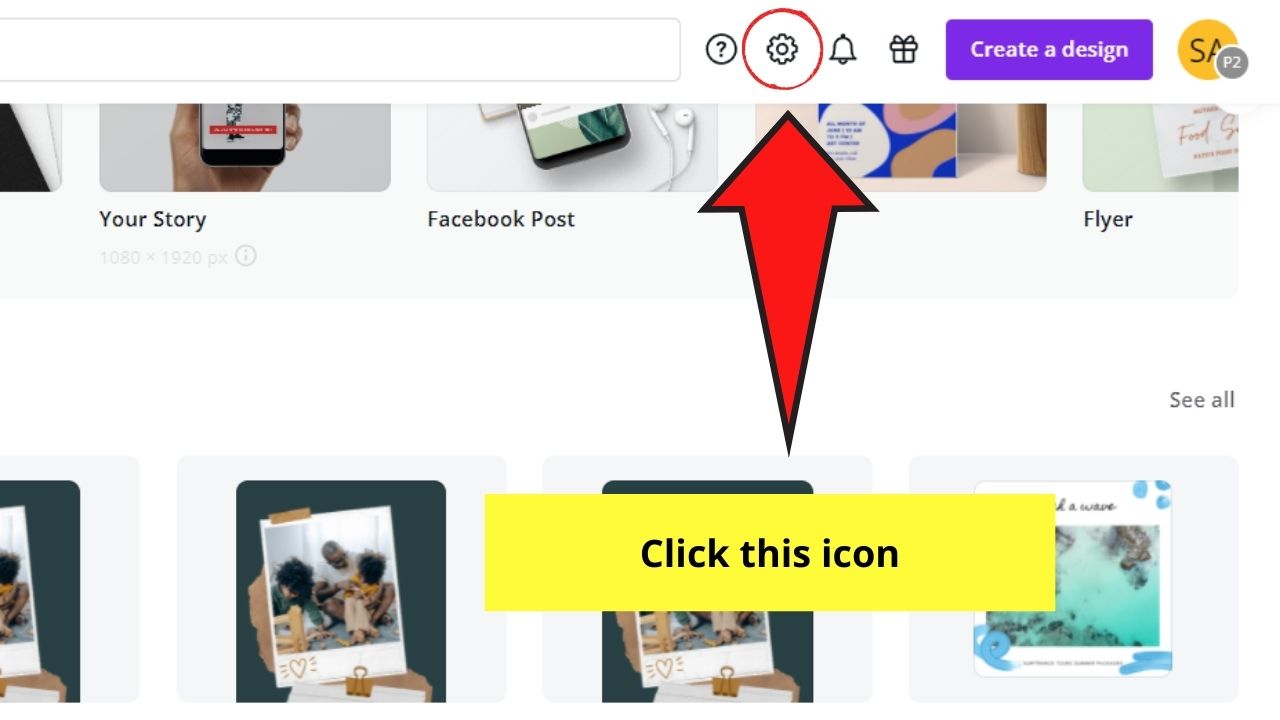 Step 2: On the succeeding page, head over to the Account tab. You can see it under your profile name. Click this button.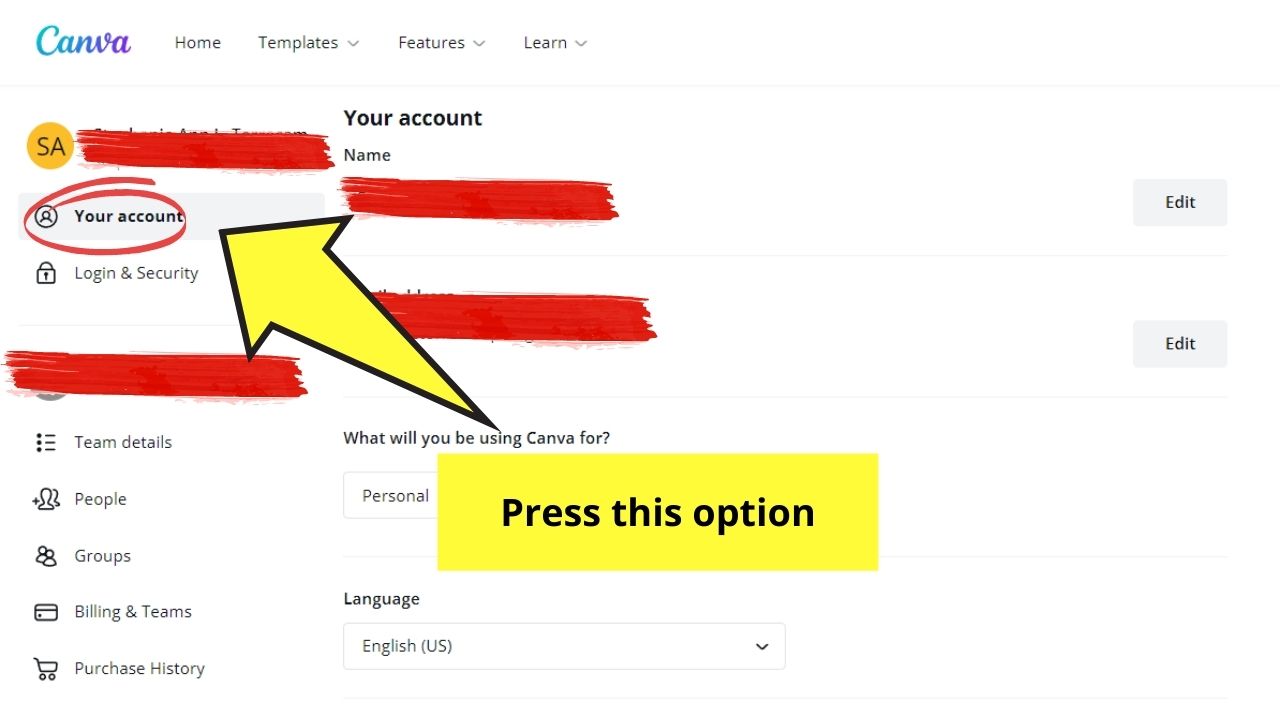 Step 3: In the succeeding dialog box that appears, scroll down until you see the Language tab. Click the dropdown menu.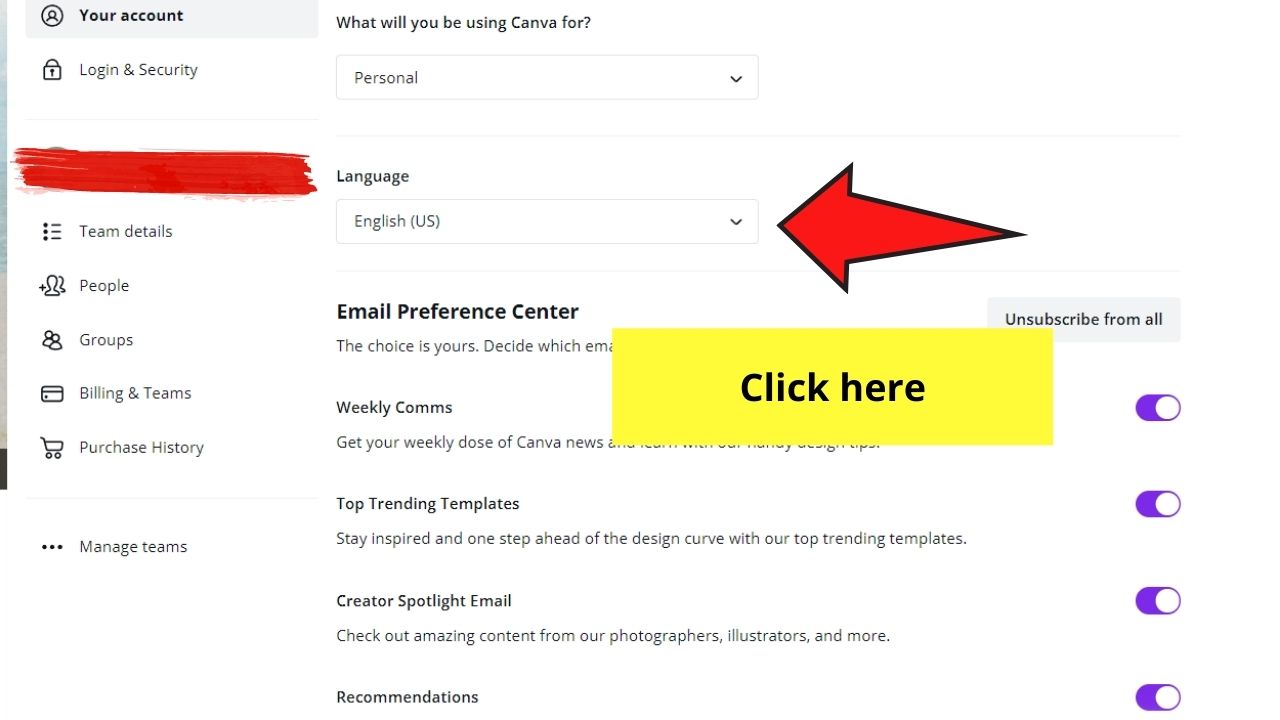 Step 4: On the dropdown menu, scroll down until you find the language you want to use while you're in Canva. Click it.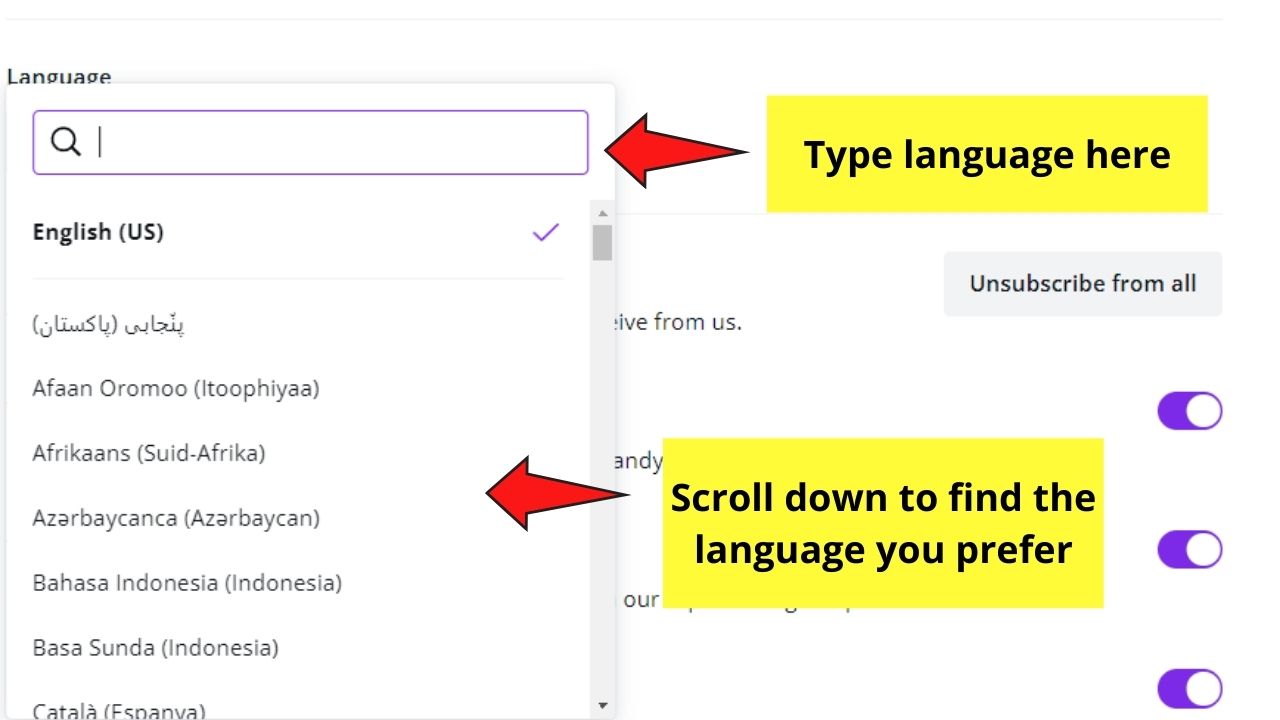 This step will then refresh Canva, making it adopt the language you chose earlier.
And, wallah! Your Canva account now speaks the language you're most comfortable with.
What's more, by changing your language settings, you can access unique Canva templates that represent your country. Pretty cool, right?
So, if you're raring to make Canva speak your native language, just follow the steps mentioned earlier, and you're good to go!
Frequently Asked Questions about How to Change the Language on Canva App
Can you revert your default language settings to English using the Canva app?
Since there's no language button in the account settings option of the Canva app, you cannot change it back to English. You'll need to use the web version to change the language used to English.
Why can't I change my default language settings using the Canva app?
As far as the recent update of the app, the Canva app's developers haven't incorporated this nifty feature from its web version. But, as the Canva team's known for listening to their users' suggestions, let's wait and see if they'll include this nifty feature on their next update.
Is there an option to add another language if I don't find mine from the choices?
Unfortunately, there's no option yet to add another language if ever you don't find the language you're looking for. You can try contacting Canva's support group to see what they can do for you.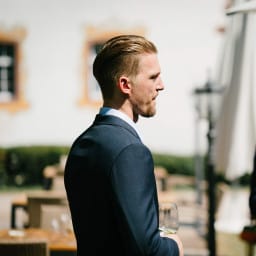 Hey guys! It's me, Marcel, aka Maschi. I earn a full-time income online and on MaschiTuts I gladly share with you guys how I stay on top of the game! I run several highly profitable blogs & websites and love to speak about these project whenever I get a chance to do so. I do this full-time and wholeheartedly. In fact, the moment I stopped working an 8-to-5 job and finally got into online business as a digital entrepreneur, is problably one of the best decisions I ever took in my life. And I would like to make sure that YOU can get on this path as well! Don't let anyone tell you that this can't be done. Sky's the limit, really…as long as you BELIEVE in it! And it all starts right here..at Maschituts!