Canva makes things easy.
This is why it is one of the most widely used online design tools in the whole world today.
But not everything was always that easy in Canva.
In fact, as far as adding (your own) music to Canva goes, for a long time, this wasn't even possible.
However, these times are long gone now and Canva now makes it really easy for you to add your own songs and audio tracks.
To add your own music to Canva, click on "Upload" in the left toolbar, then click on "Upload files" and then simply select the desired audio file and upload it.
Step 1: Click the "Uploads" tab
You'll find this option in the left-side panel of the Canva editor page.
Step 2: Select the "Audio" tab
This option is found on the header bar of the object panel section in "Uploads."
Step 3: Upload the music file from your computer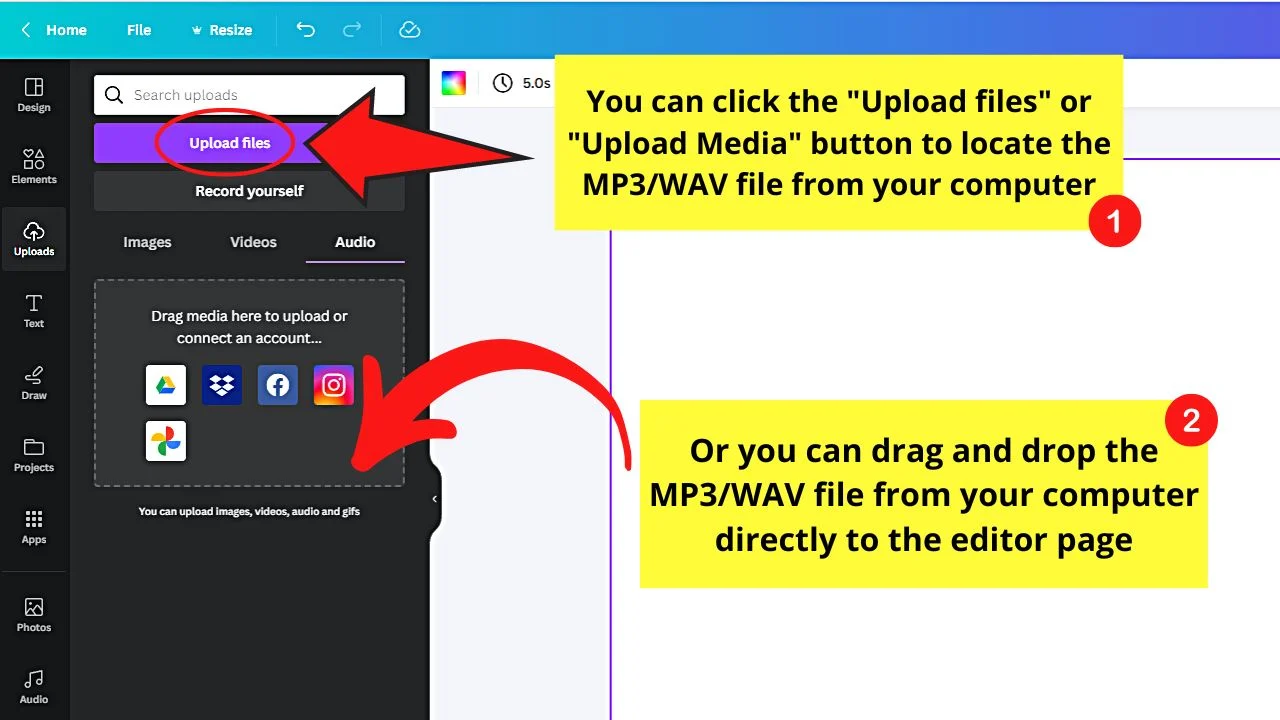 One way to do this is to click the "Upload files" or "Upload Media" button. Then locate the MP3 or WAV file from your computer's folders.
Dragging and dropping the music file from the computer to the Canva editor page is also another way of adding music to Canva.
Then just wait for the upload process to finish before you can add the said music to your Canva design.
If you would like to know how to add music on the Canva Mobile app, you can find that here: Add Music to Canva on Canva's Mobile App.

Using Music from Canva's Very Own Audio Library
Instead of using uploading your own music to Canva, you can always just use Canva's very own music library to add audio tracks to your Canva project.
To do so, simply click on "Audio" in the left toolbar, then just drag & drop the desired audio track onto your design. Done.
Please note that if you are using "Canva Free," the selection of audio tracks that you can use is rather limited.
If you are on a "Pro" plan, then you will find plenty of options as far as music & songs go.
If you can't find anything there that you like, you can always just add your very own music as described earlier in the article.
Also, if you are not very familiar with manipulating audio, you might want to have a look at our in-depth article on "Audio Editing in Canva."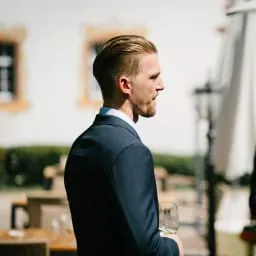 Hey guys! It's me, Marcel, aka Maschi. On MaschiTuts, it's all about tutorials! No matter the topic of the article, the goal always remains the same: Providing you guys with the most in-depth and helpful tutorials!