Social media accounts nowadays like Instagram are like the new windows to a person's life.
Whatever one posts on social media, everyone he's friends with knows.
You can even visit that person's profile page to have a better idea of his personality.
But, if you don't want to scroll through the dozens of images on that person's IG profile, you can always check his Instagram bio.
By definition, an IG bio is a 150-character-long description of who that person is.
Like statuses, you can change your Instagram bios according to what phase you are in your life currently.
The only downside is, how can you keep track of your old Instagram bios if you want to review them?
Good thing there are 2 cool methods on how you can see your old Instagram bios.
How to See Old Instagram Bios
Press the "Profile" icon on Instagram's home page.
Find the hamburger menu on your IG profile page and tap it.
Press "Your activity."
Locate "Account History" and tap it.
Scroll down and press any activity log labeled "Bio" to see the complete old bio text.
But, do take note that you can only see your old IG bios if you're using the mobile app.
So, if you're willing to take the trip down memory lane and see the progression of your Instagram bios, follow these steps:
Step 1: Press the "Profile" icon on the bottom menu.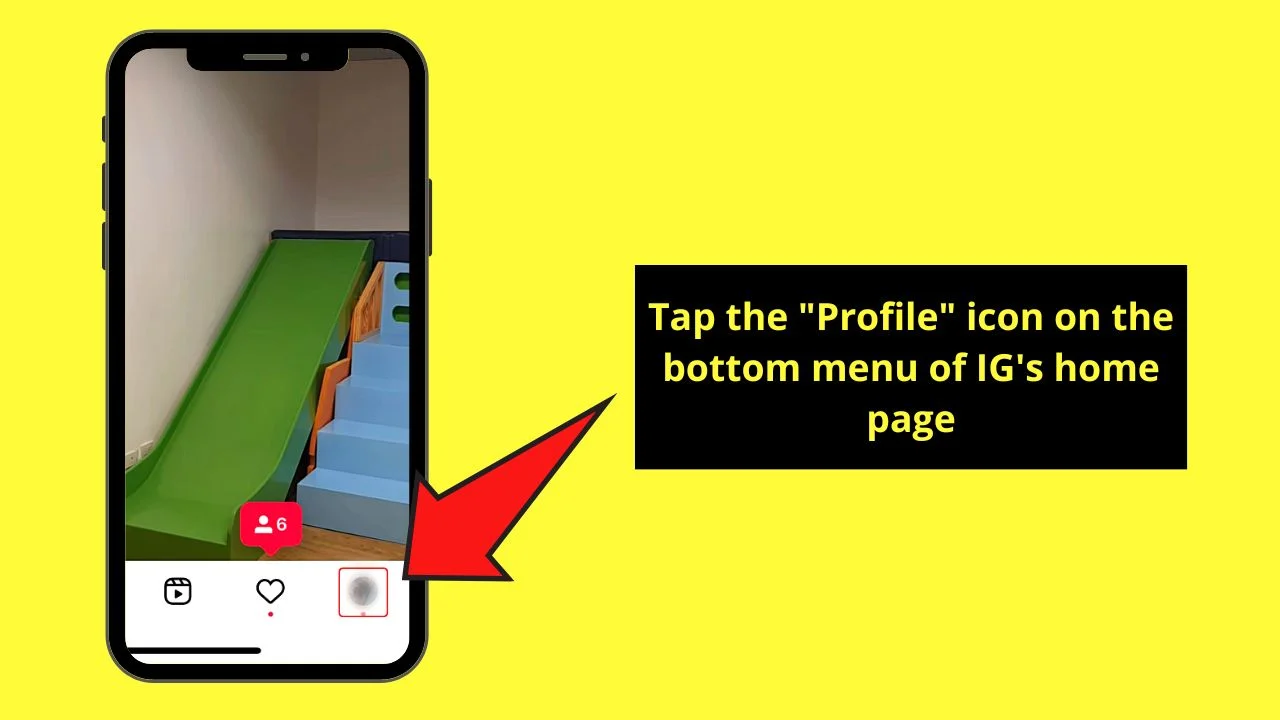 You'll see this icon on the lower-right of Instagram's home page after launching the app on your phone.
Step 2: Tap the hamburger menu on your Instagram "Profile" page.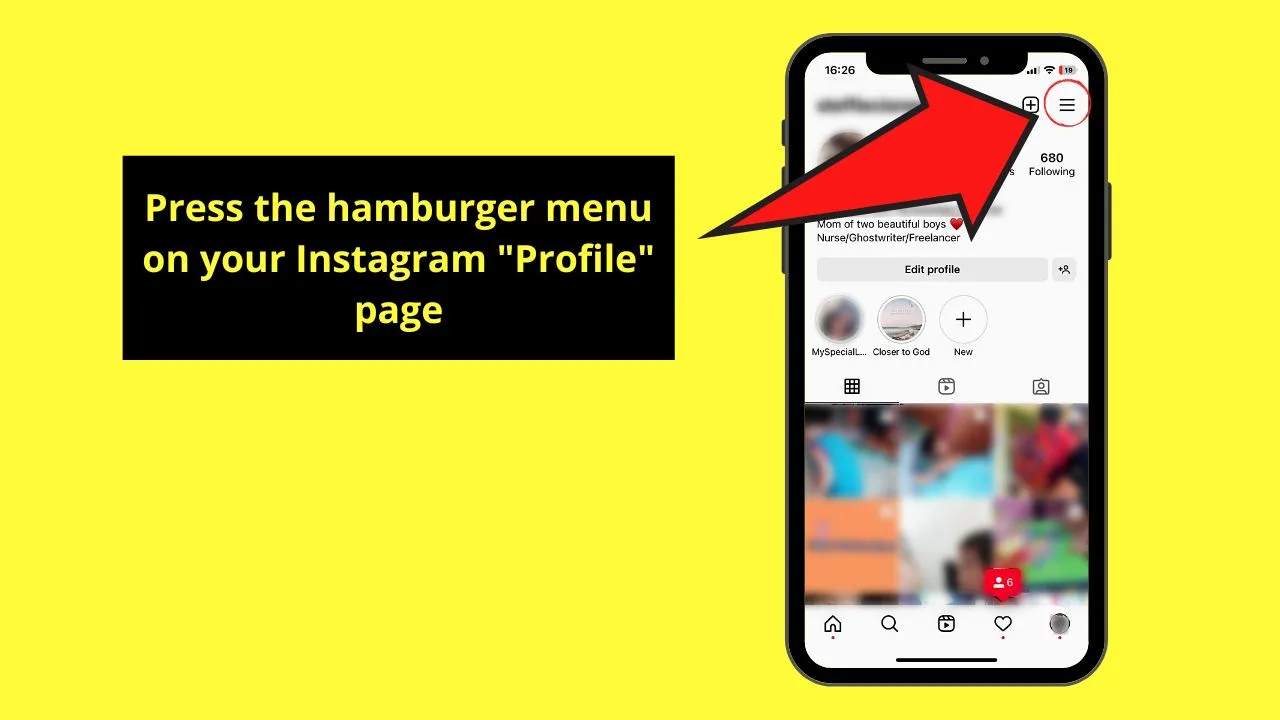 This hamburger menu appears as 3 horizontal lines stacked on top of each other (hence the name).
You'll also find this beside your IG username.
Step 3: Tap the "Your activity" option on the menu.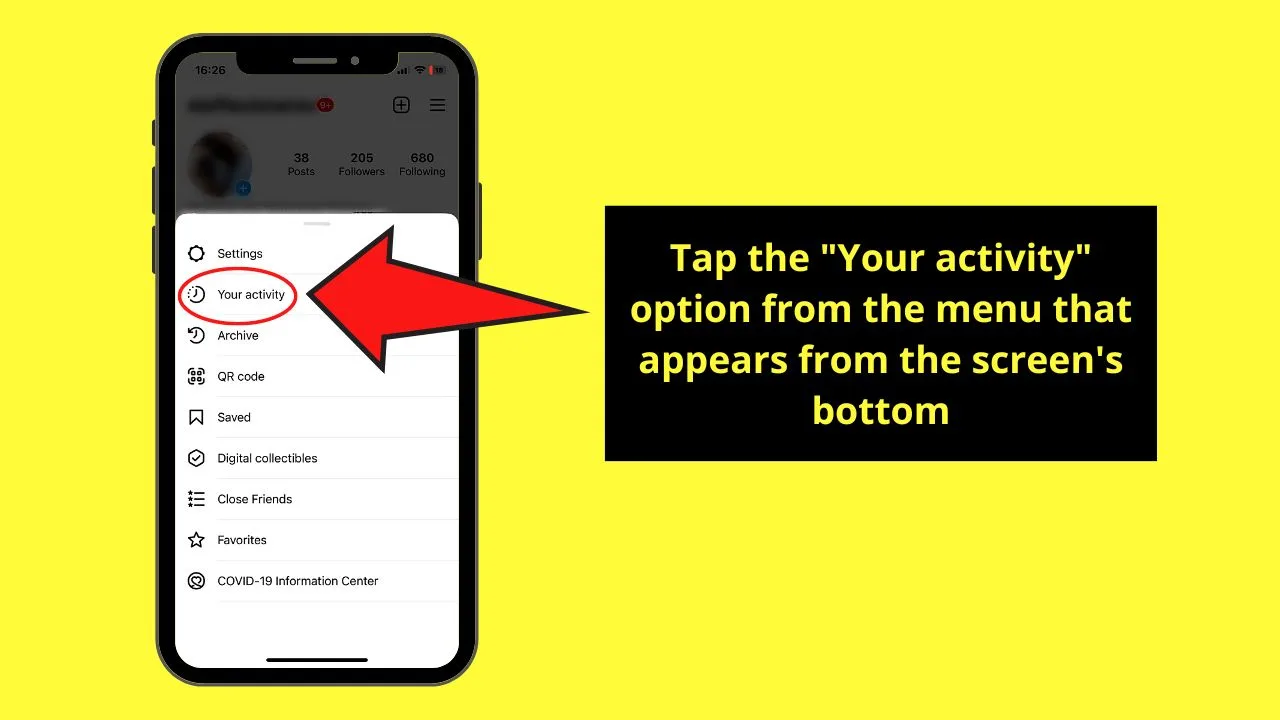 This menu appears from the bottom of the screen after pressing on the hamburger menu.
But, aside from the "Your activity" option, you can also view your saved songs here by tapping "Save."
Step 4: Press "Account history" on the "Your activity" page.
As the description below this tab explains, this is where all the changes you've made to your Instagram account appear. This includes bio changes made as well.
Step 5: Scroll down and tap any activity log that is labeled "Bio."
But, unlike previous Instagram app versions, you can no longer see the full text of that particular bio. Even after tapping that "Bio" log, you're only redirected to the "Edit Profile" page featuring the latest bio.
If you want to view the full text of your previous Instagram bios, you need to open Instagram in a web browser. You can do this either on a mobile phone or a computer.
For sample purposes, I'll open my Instagram on a computer for easier navigation.
How to See Full Text of Old Instagram Bio
After clicking your profile icon, select "Settings" on your "Profile" page. Choose "Privacy and security" from the option list. Click the blue "Request download" text under "Data Download." Choose "HTML," click "Next," and type your Instagram password before selecting "Next."
Again, don't open Instagram using the app itself. You either have to open your IG account on a web browser, regardless if it is on a computer or mobile phone.
Step 1: Click your profile picture on Instagram's home page.
You won't miss this as it is beside the Instagram stories area above the latest Instagram posts on your feed.
Step 2: Select "Settings" on your "Profile" page.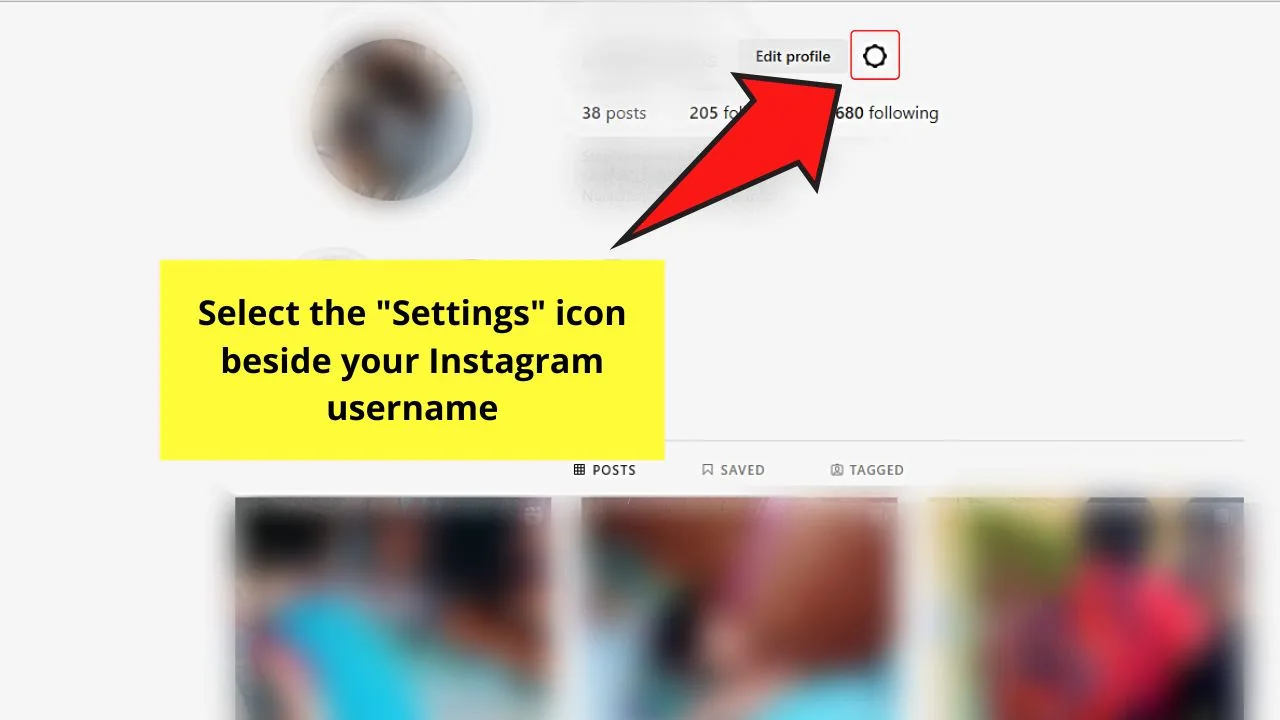 This button is easy to spot as it looks like a gear, aside from it appearing beside the "Edit Profile" button.
Step 3: Click "Privacy and security."
You will find this option between "Notifications" and "Supervision" on the pop-out menu.
Step 4: Click the "Request Download" text under the "Data Download" section.
But, as this section isn't readily available after opening "Privacy and security," you'll have to scroll down first to locate it.
Step 5: Tick the circle beside the "HTML" option.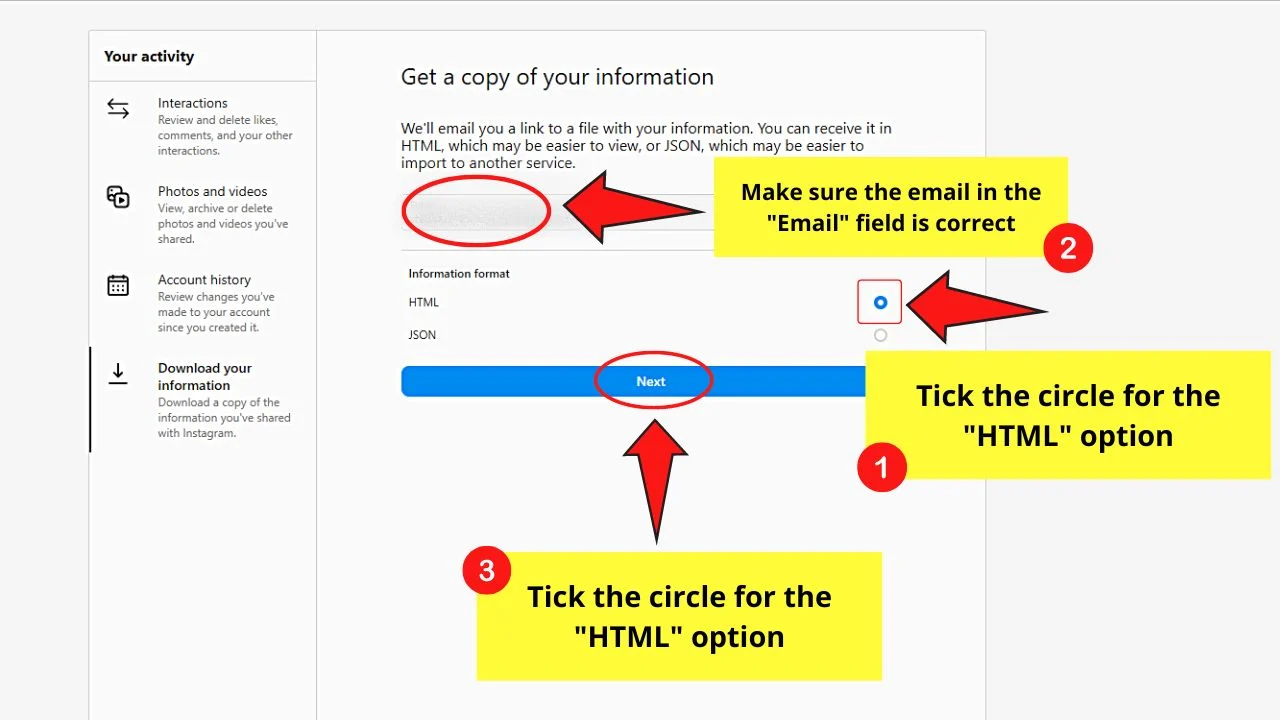 You'll find this option together with the "JSON" option under the "Get a copy of your information" page.
Before that, check whether the email where Instagram's team will send the data requested is correct.
Then, click the "Next" button.
Step 6: Type your Instagram password in the field provided.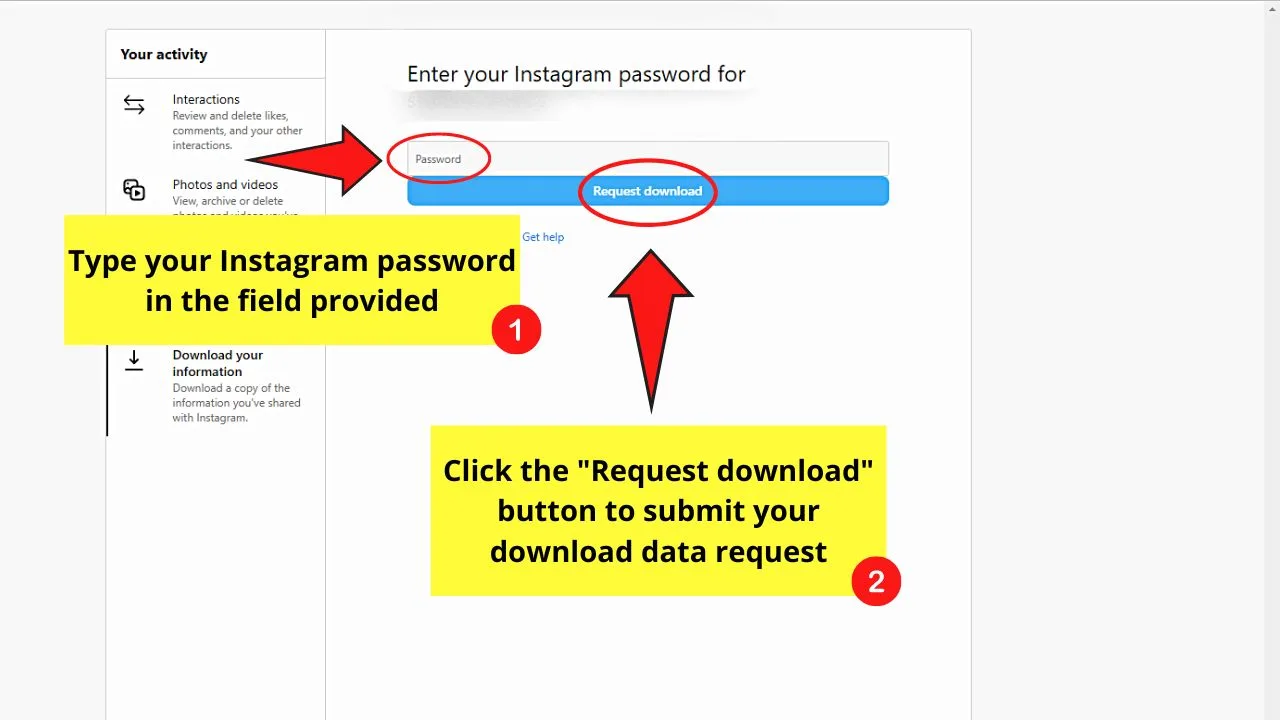 This is an added precautionary step so Instagram knows you're the true owner of the account.
After typing the password, select the "Request download" button. All you now have to do is wait for 1-14 days for Instagram's support team to email you the data you requested.
Frequently Asked Questions about How to See Old Instagram Bios
Can I see my old Instagram bios on Instagram's web version?
The "Your activity" option is only available on the Instagram app. Hence, you cannot see or check your old Instagram bios on the web version. But, you can request data download instead by clicking "Privacy and Security" under "Settings."
How often can I change my Instagram bio?
There's no limit to how often you change your Instagram bio. You can choose to update it as frequently as you would like.
How do you delete old Instagram bios you found on your activity log?
Even if you can see your old Instagram bios, you don't have the option to delete them. Updating it is the only action you can do. Simply click or tap the "Edit Profile" button, then choose the "Bio" option and type your new IG bio. Make sure not to exceed the 150-character count limit.
Who can see your Instagram bio?
Anyone can see your Instagram bio as it remains public even if you set your Instagram account as private. Even those who don't have Instagram accounts can see your IG bio.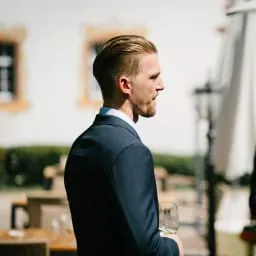 Hey guys! It's me, Marcel, aka Maschi. On MaschiTuts, it's all about tutorials! No matter the topic of the article, the goal always remains the same: Providing you guys with the most in-depth and helpful tutorials!