Oh! I think I want to alphabetize the text channels on my Discord server.
But a PC's not in sight right now. Can I do this task even when a mobile phone is all I have?
Well, if you've installed the Discord app on your mobile phone, then it's a big YES!
Read on to learn how it's done.
How to Move Channels on Discord Mobile
To move channels on Discord mobile, first tap on your server's name. Then, press "Settings." On the "Server Settings" page, tap "Channels." Then, tap the "Sort" icon. From the menu, choose a sort mode. From there, drag and drop the server channels to the desired location before tapping "Done."
To move channels on Discord mobile, follow these steps:
Step 1: Tap on your server's name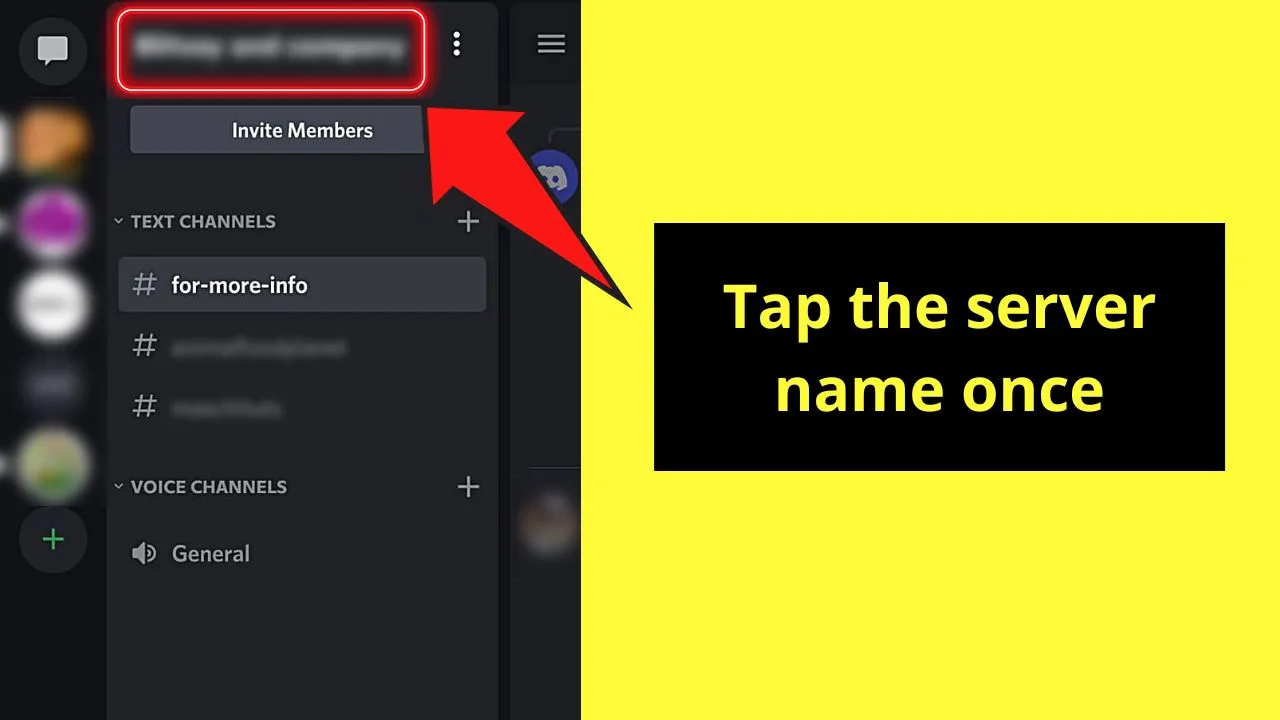 Depending on where you are exactly in Discord, you might need to swipe left or right first before you can see your server name on top.
Step 2: Tap Settings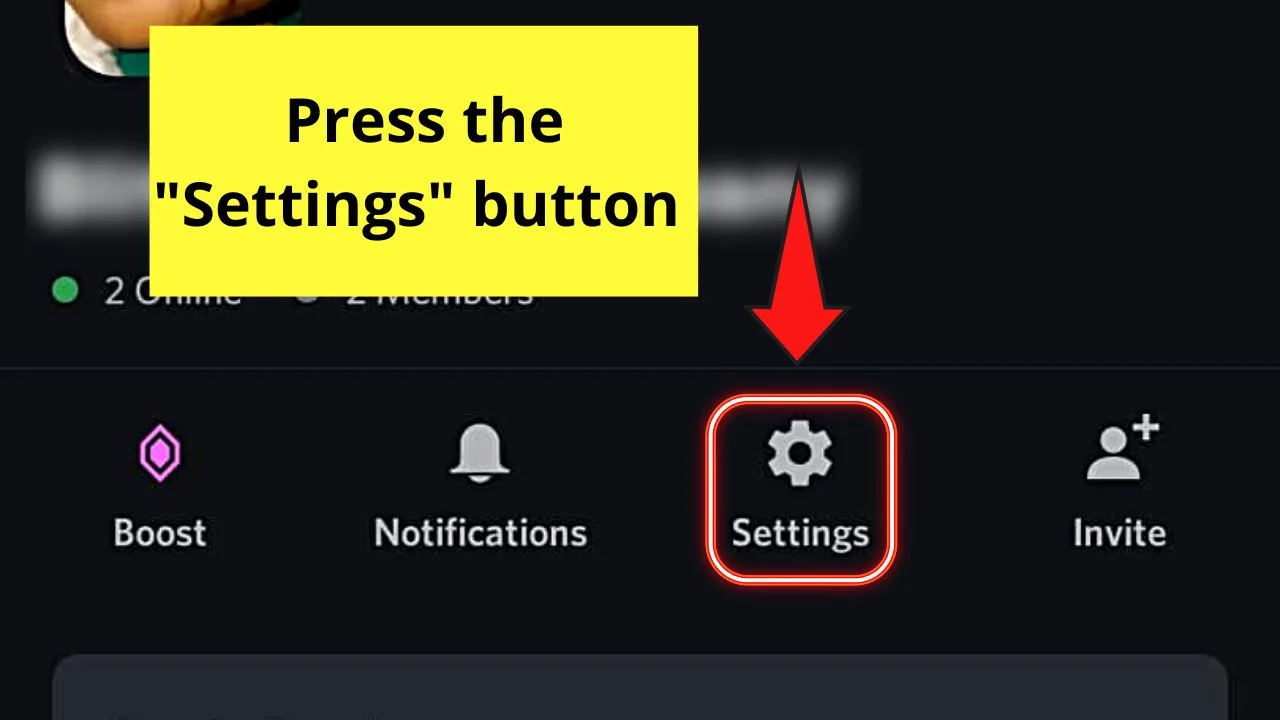 Since we want to move Discord channels on your server, tap "Settings." You won't miss this icon out as it takes the shape of a gear or cogwheel.
Step 3: Tap on Server Settings and then choose "Channels"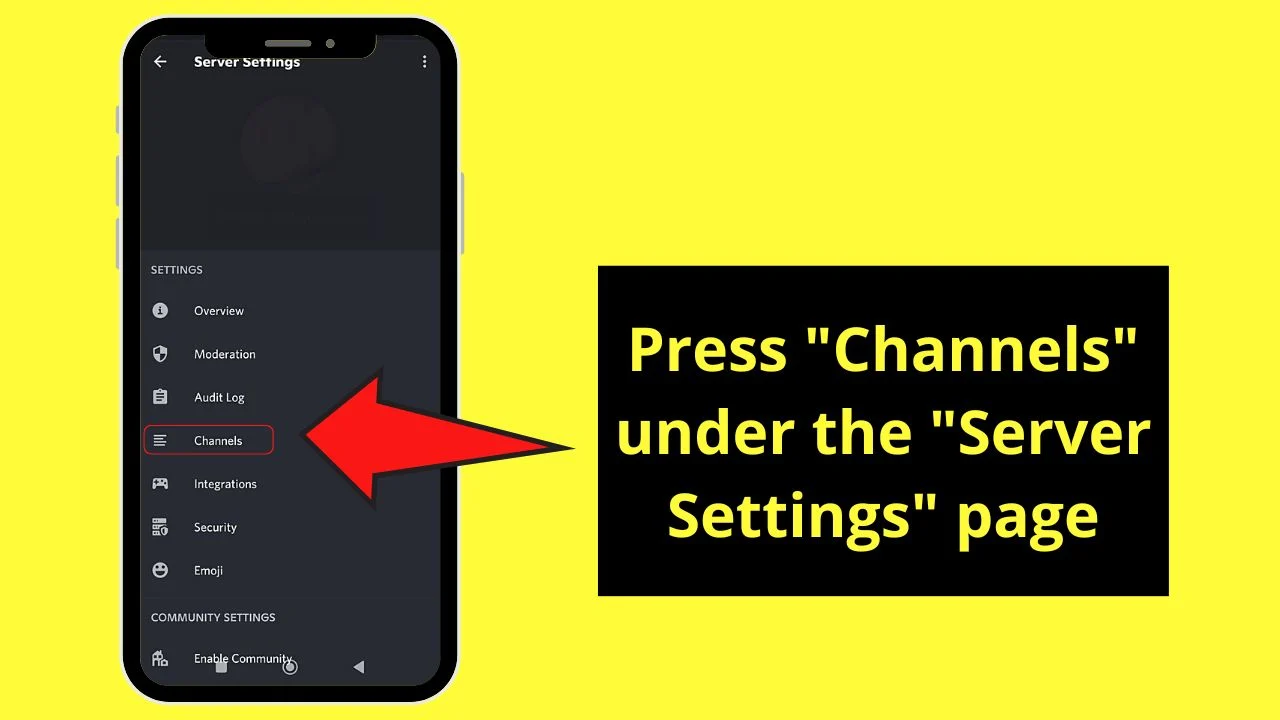 Step 4: Tap the "Sort" icon in the upper-right corner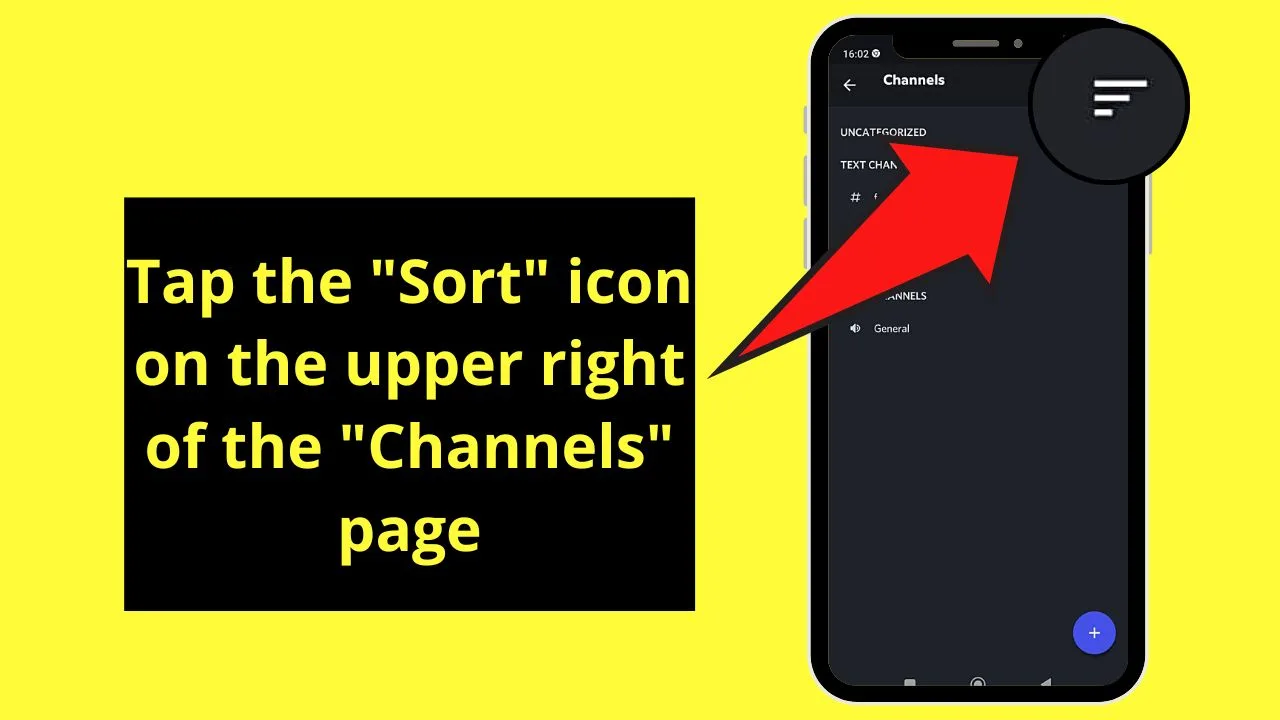 Step 5: Tab Text Channel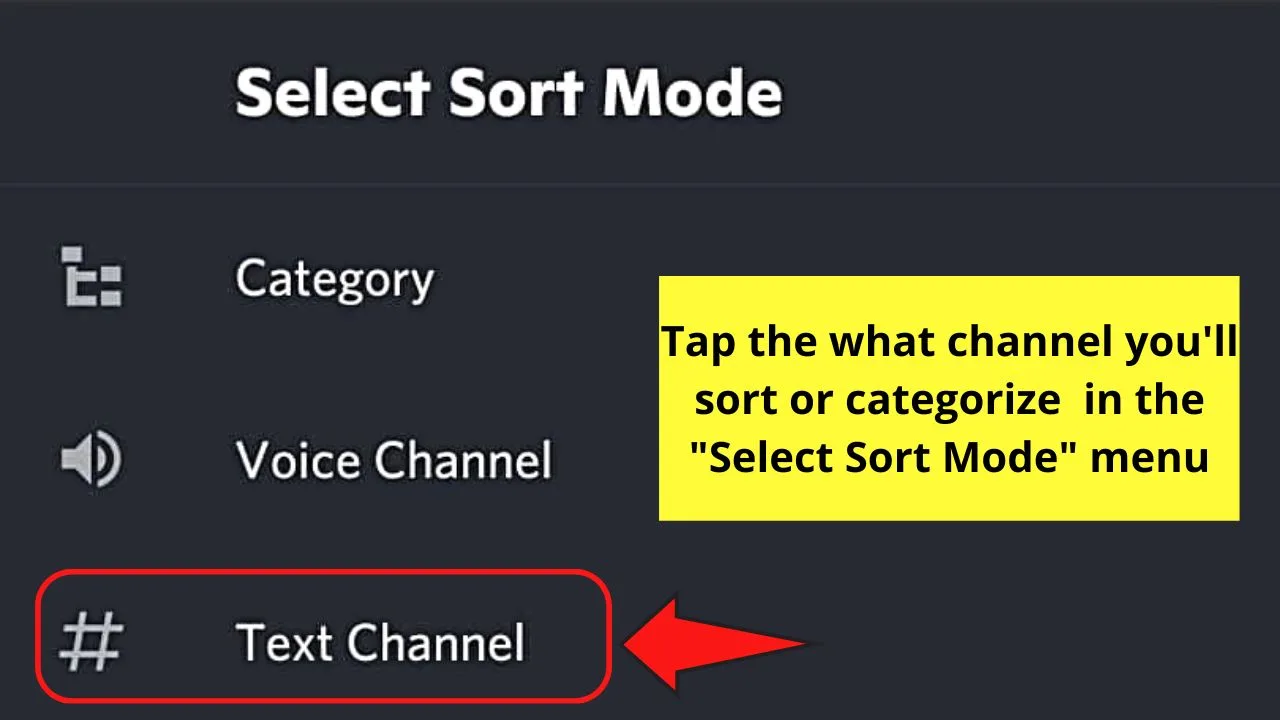 But, before you begin with the sorting process, you'll be asked to select the "Sort Mode."
From the 3 options, choose the one that you wish to categorize. For sample purposes, I'll tap the "Text Channel."
Step 7: Long-press the sorting icon of the channel you want to reorder and drag it to the desire position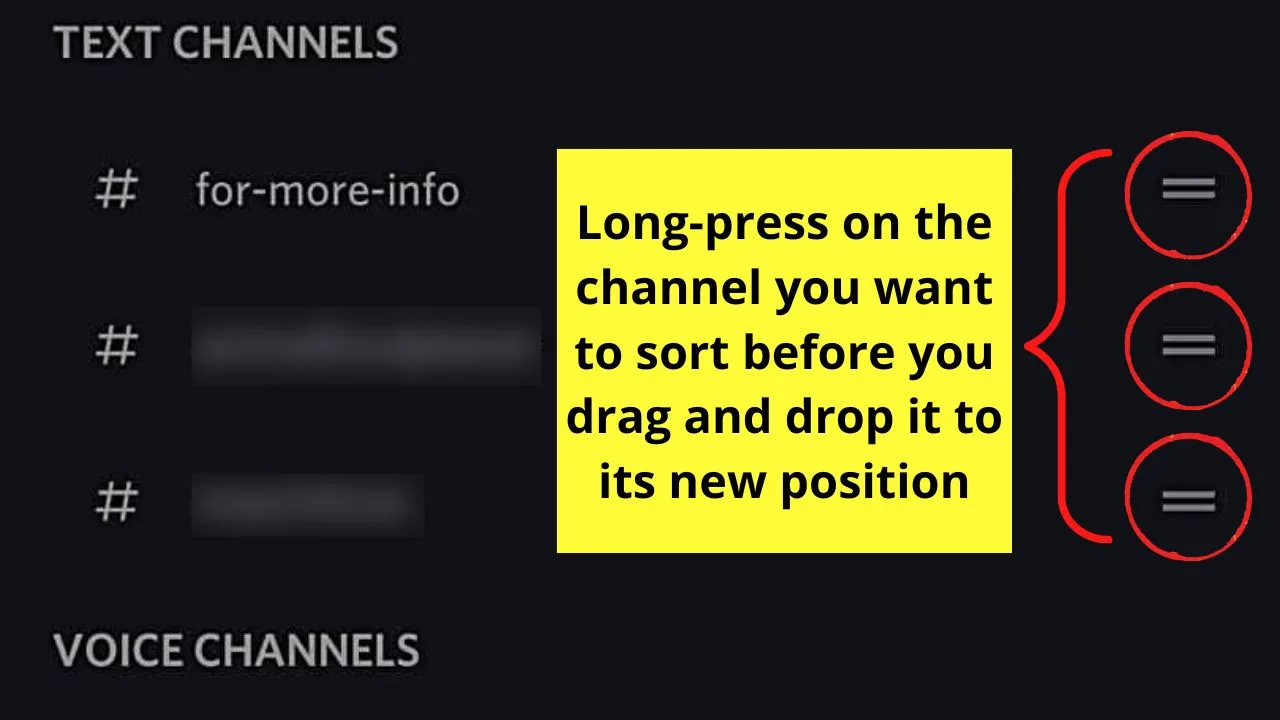 Step 8: When done reordering, tap on "Done" on the upper right of the page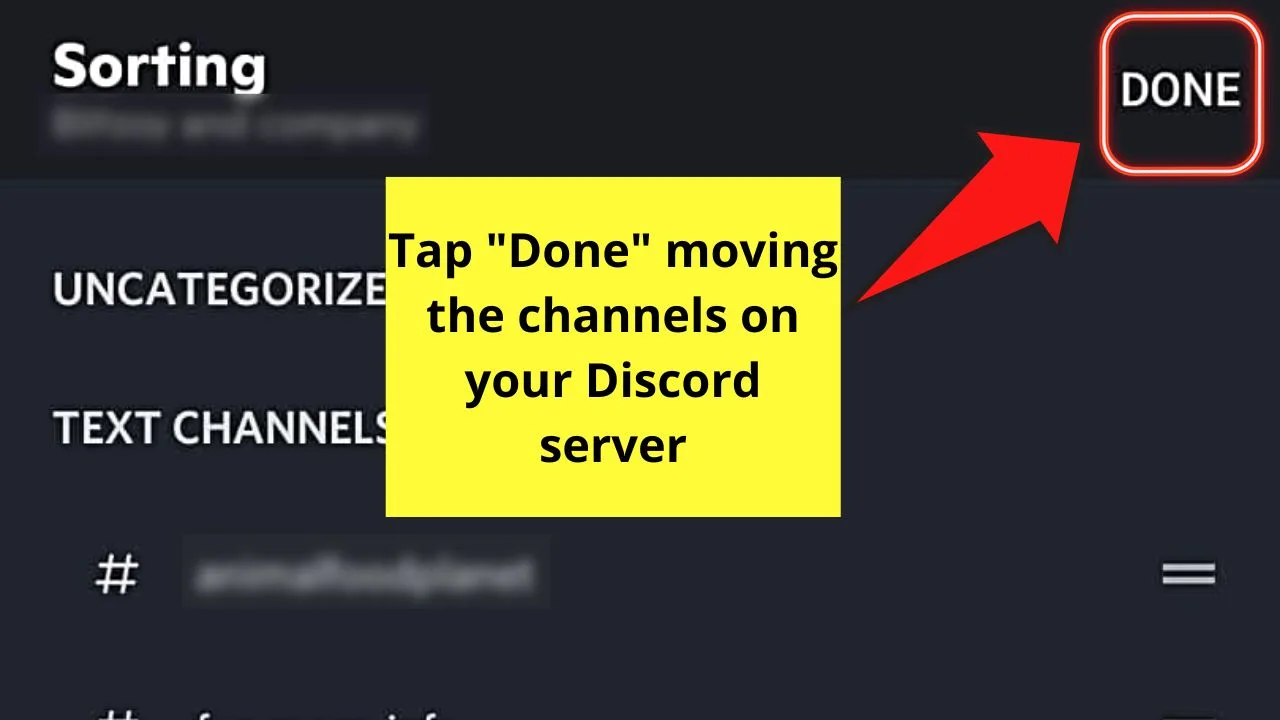 And, just like that, you've already moved Discord channels on mobile. Don't wait for too long before you try this feature out.

Trust me, you'll never stop moving your Discord channels once you get the hang of this.
Frequently Asked Questions about How to Move Discord Channels on Mobile
Why can't I drag the channels on a Discord server on its mobile version?
The biggest reason you can't drag channels on Discord mobile is that you're not a server admin. If you're just a member, DM the admin to grant your request. Also, the mobile app's kind of glitchy. With that, simply restart or reinstall the Discord app to make it run smoothly again.
What if I still can't move the Discord channels on mobile even after restarting or reinstalling the app?
When restarting or reinstalling the Discord mobile app doesn't fix the problem of not being able to move Discord channels, submit a report. You can submit this report either directly from the Discord app or by DMing them on Twitter. Usually, you'll receive a reply within a few hours to a few days.
If I'm accessing Discord from a desktop, how do I move the channels on a server?
On the desktop version of Discord, you can move the channels on a server from the main interface. Then, simply hold and click on the channel you wish to move before dragging it to its new place.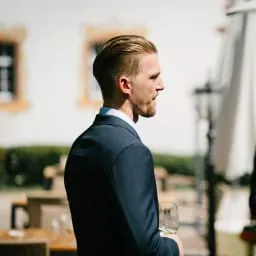 Hey guys! It's me, Marcel, aka Maschi. On MaschiTuts, it's all about tutorials! No matter the topic of the article, the goal always remains the same: Providing you guys with the most in-depth and helpful tutorials!