Gen Ys and Gen Zs love to use slang language nowadays.
Whether we like it or not, there are times we fail to keep up with the conversation because we don't know what they're talking about.
That includes the dominating slang on Instagram nowadays — CFS.
Good for you if already know what this acronym means, but if you don't, then you've come to the right place.
What Does CFS Mean on Instagram?
CFS on Instagram stands for "Close Friends Story." CFS is the story that you publish on Instagram that only your close friends can view. You can create this list by tapping the "Get Started" button, selecting the IG users to be part of the CF list, and tapping "Create List."
CFS isn't an exclusive-for-Instagram acronym as this is applicable to any social media app that allows its users to create this kind of list.
But, since we want to know how to create a CFS on Instagram, let's focus more on how you can activate this feature within the app.
How to Create a CFS on Instagram
Step 1: After tapping the Instagram app on your phone, press the "Profile" icon on the bottom panel of the "Home" page.
Step 2: Once you're inside the "Profile" page, tap the hamburger menu.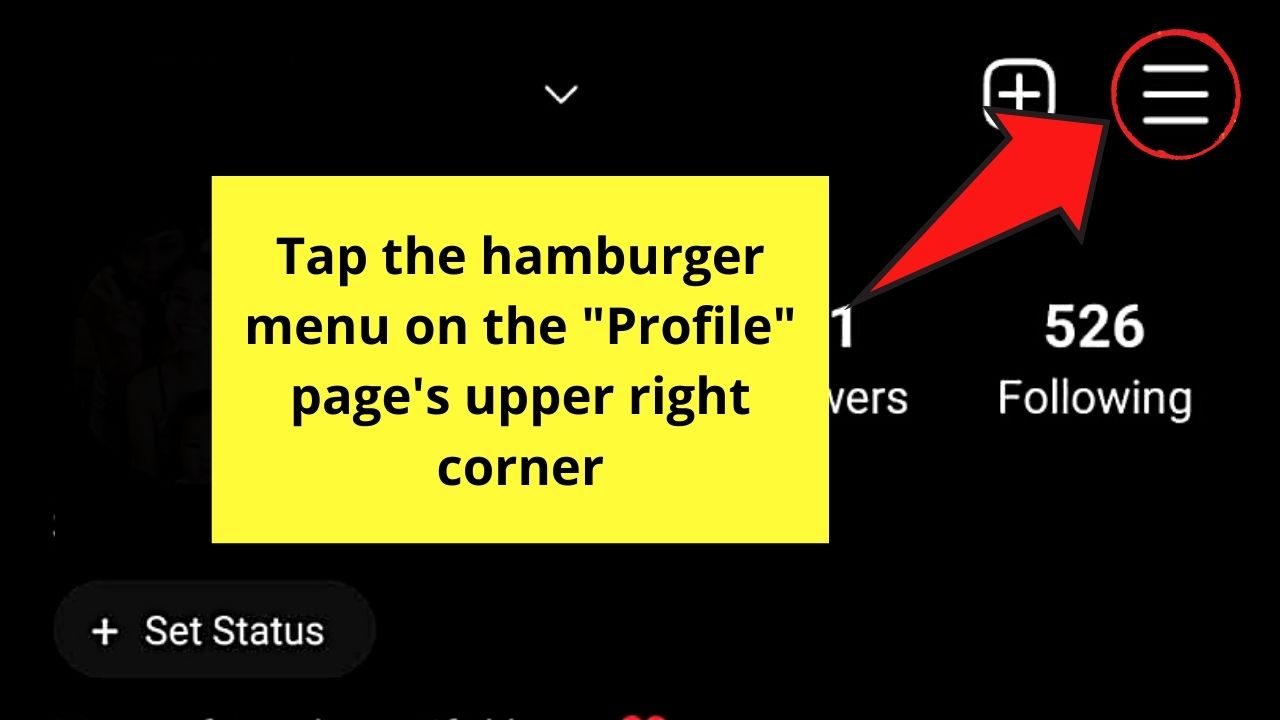 This move will then make a menu appear from below the screen.
Step 3: On the menu that appears, a list of options will then appear that you can tap to activate.
From those options, press "Close Friends."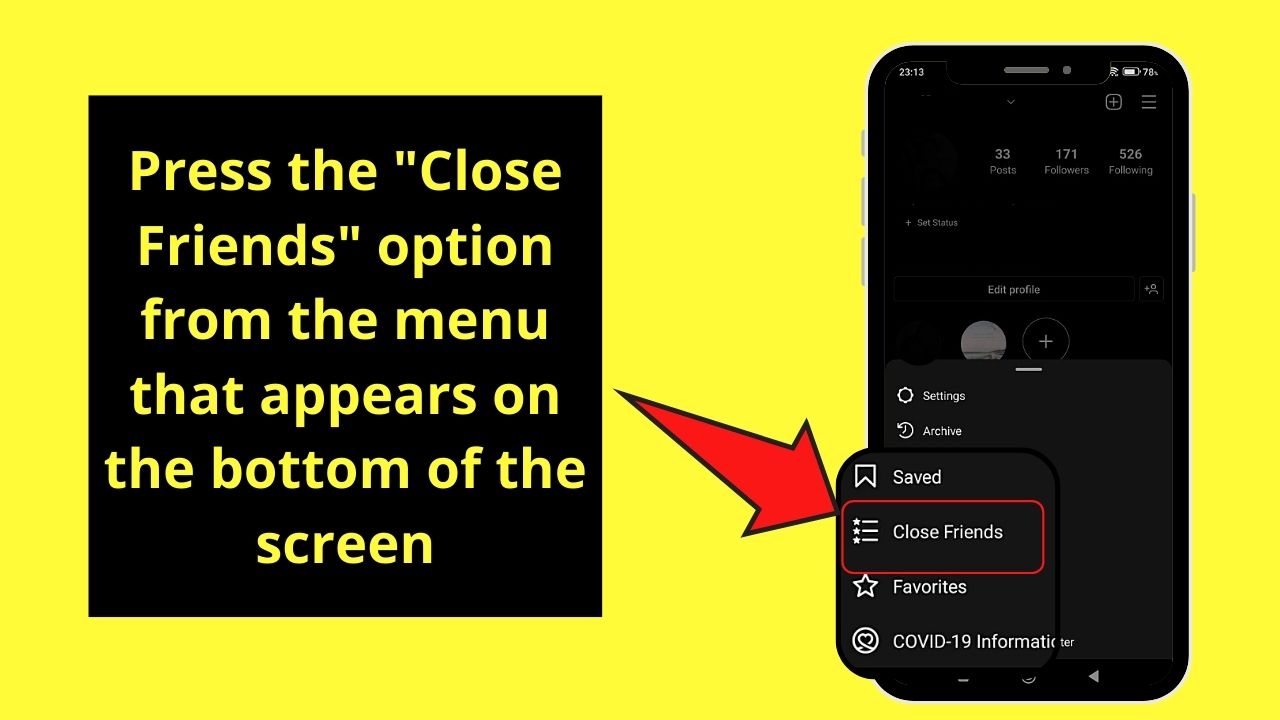 Step 4: If you haven't created a "Close Friends" list yet, what you'll see on the next page is the "Get Started" button.
From there, you begin ticking the names of your Instagram friends you wish to be part of the "Close Friends" list.
Step 5: After selecting those names, tap the "Create List" button to activate the list.
Step 6: If you've already set up your "Close Friends" list, you won't see the "Get Started" button right away.
What you'll see instead is a search bar on top of the page with the list of names already part of that CF list ticked.
If you're adding more names to that list, then type on the search bar.
If not, just press the "Done" button and head back to create a post, reel, live, or story on Instagram.
Now that you've created your close friends list, you can now add highlights on Instagram without posting them.
Now that you mention it, how exactly do you create a story that's meant to be viewed only by your close friends?
Creating a Story Using the Close Friends List on Instagram
Step 1: Once you're done launching the Instagram app on your phone, head to the upper right of the screen and tap the "+" button.
A dropdown menu appears afterward.
Step 2: On the said dropdown menu, tap the "Story" option.
From there, the "Create a Story" page will then appear on the screen.
Step 3: On the "Create a Story" page, you can upload a photo or video from your phone's gallery, or you can tap the "Camera" option to record a video or capture an image.
After which, add music, stickers, and the like to your story to make it more eye-catching.
Step 4: Once you're done tweaking your Instagram story, head to the bottom part of the page and press the "Close Friends" button.
You won't be mistaken for this button as a green star appears beside its name.
The moment you press this button, the story's automatically posted on Instagram.
Now, you don't have to worry about strangers being able to see your Instagram stories as you've already selected a few of your Instagram friends.
So, are you now more interested in creating your very own CFS on Instagram?
Frequently Asked Questions about What CFS Means on Instagram
Who can enjoy having a CFS on Instagram?
Since CFS means that you're posting an Instagram story for select users, introverts can enjoy this feature. Another set of people that can enjoy having a CFS are influencers who aren't too sure about how their followers will react to their stories.
Why did Instagram create a CF feature?
The CF list on Instagram serves as a safety feature for the app's users to be able to share their posts without fear or shame. It prevents users from uploading posts related to one's personal experiences that could be embarrassing.
Since you can create a CFS on Instagram, can you also go live on the app using the "Close Friends" list?
Though you can create a CFS on Instagram by tapping the "Close Friends" button when creating one, you can't use the same feature when you want to go live. As of this writing, Instagram's developers haven't expanded the CF feature in "Live" videos.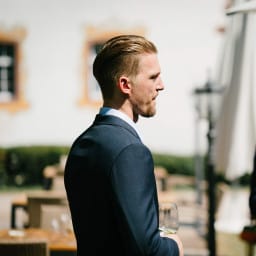 Hey guys! It's me, Marcel, aka Maschi. I earn a full-time income online and on MaschiTuts I gladly share with you guys how I stay on top of the game! I run several highly profitable blogs & websites and love to speak about these project whenever I get a chance to do so. I do this full-time and wholeheartedly. In fact, the moment I stopped working an 8-to-5 job and finally got into online business as a digital entrepreneur, is problably one of the best decisions I ever took in my life. And I would like to make sure that YOU can get on this path as well! Don't let anyone tell you that this can't be done. Sky's the limit, really…as long as you BELIEVE in it! And it all starts right here..at Maschituts!