If watching fun videos and stunning photos are your type of entertainment, Instagram's the best social media platform for you.
Though you can certainly head to Facebook or Tiktok to do the same things, nothing compares to the visual experience that you can get from IG.
But, I can't seem to pause a video on Instagram.
Is such a feature available on IG, or should I find workaround methods to achieve such a feat?
How to Pause an Instagram Video
If you're watching an Instagram video on a desktop, click the middle of the footage to pause it. On the mobile app, tap the Pause icon found at the lower left of the footage.
How to Pause an Instagram Video — Steps and Methods to Take Note of
Pausing videos you're watching on Instagram isn't as complicated as it seems.
So, let's say you're idly scrolling down your feed after replying to a message on Instagram, and you chanced upon a funny video.
Yet, the ring of the doorbell interrupts your video-watching spree, hence the need to pause.
To pause the video, follow these steps, whether you're on Mac or Windows, or Instagram's mobile app.
Pausing a Video on Instagram in the Desktop
Step 1: Granting that you're already logged into your Instagram account, check for random videos in the feed.
If, however, you're searching for a specific video, you can type in the account name on the search bar found on top of the Stories section.
Step 2: Once you find the footage you want to watch, you don't need to do anything to play the video. Videos on Instagram automatically play as you scroll through your feed.
You only need to click the sound icon found at the bottom right of that particular video to play the audio as well.
But, if you're on a particular Instagram account that you searched earlier, select the Play icon in the categories section. This is the Videos category button.
Step 3: Once you've played the video from your Instagram feed, click in the middle of the said footage to pause.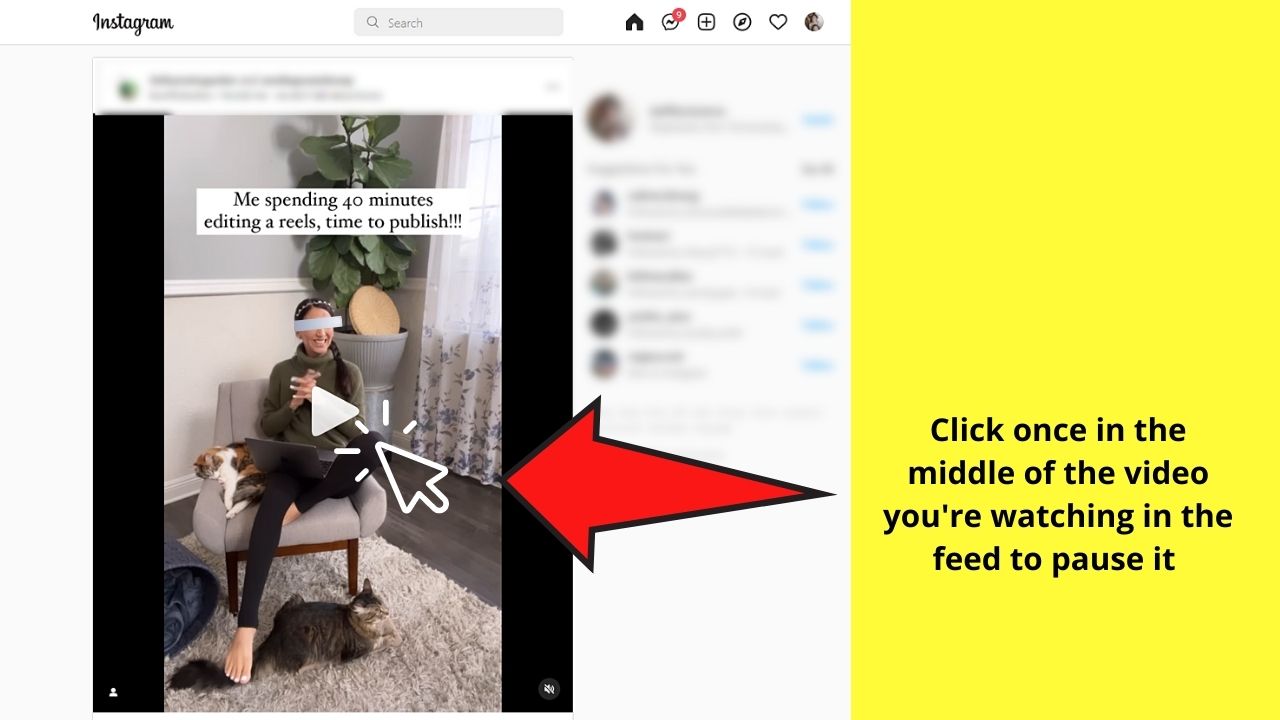 But, on the profile page of a particular account, you need to click on a video you want to view for it to start playing.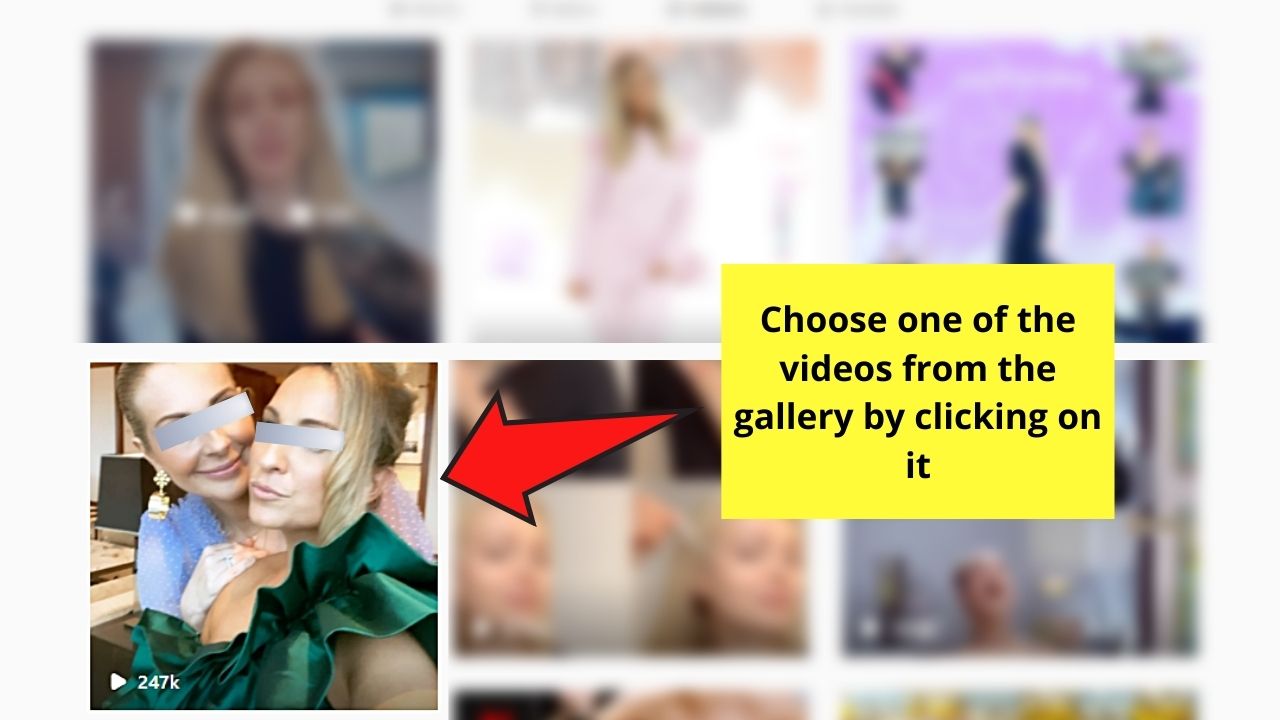 Then, just click on the center of that video to pause it.
You'll know you successfully paused the video if you see the Play icon plastered on the screen.
Very simple, right? But, do the same steps apply when you're viewing footage from a mobile phone?
Pausing a Video on Instagram in the Mobile App
Step 1: After logging in to your Instagram account, scroll down your feed to check for any videos you want to watch.
But, if you're searching for specific footage to watch, press the Search icon (magnifying glass) to encode the account name in the search bar.
Step 2: Once you find the video you want to watch, tap on the sound icon for the audio to play along with the video.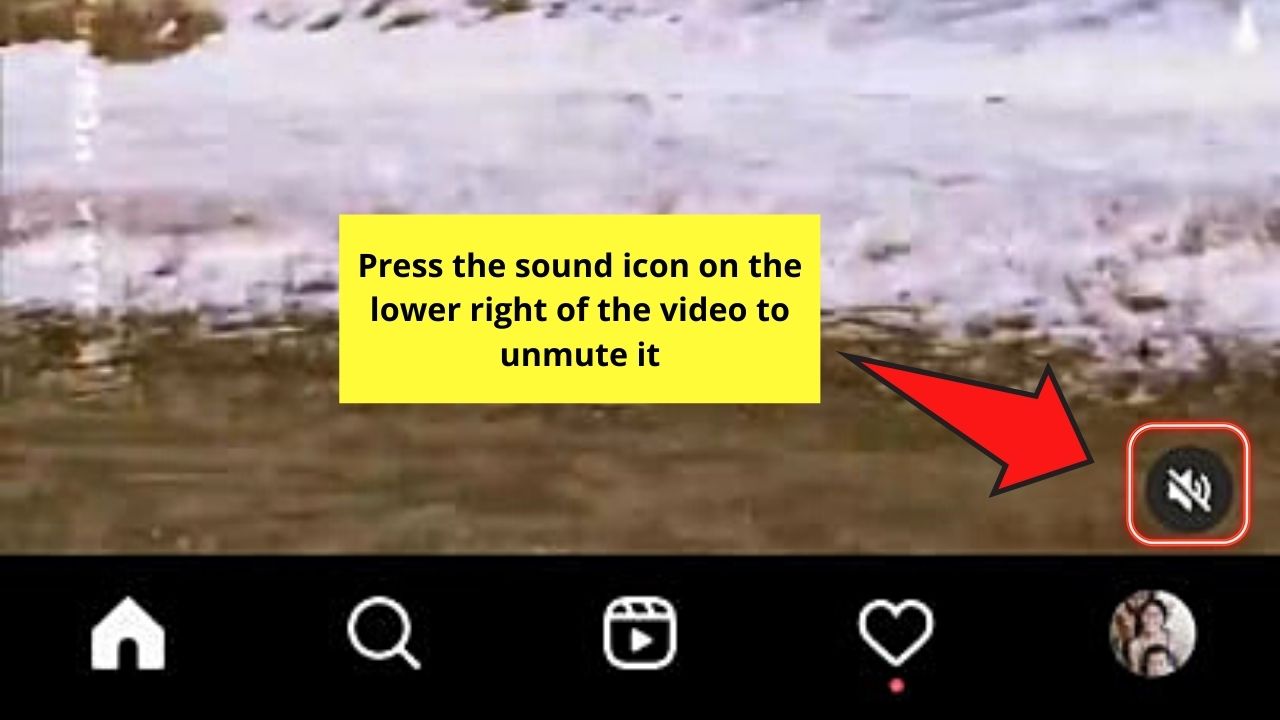 If you searched for a video through the search bar and you're diverted to the profile page, tap the Videos button.
Then, press on the video you want to watch to make it occupy the mobile phone screen's space.
Step 3: To pause the Instagram video you're watching, press the Pause button in the lower left of your mobile phone screen.
Automatically, the footage will then stop playing the scene currently played on the screen.
Sounds good, right? With those three simple steps, you successfully paused a video on Instagram.
But, if you're curious if those steps apply when you want to pause an Instagram reel you're watching, then visit our site to read more about it.
Frequently Asked Questions about How to Pause an Instagram Video
Can you pause a live stream video the same way you do with regular Instagram footage?
Unfortunately, you can't pause a live video like you would do with videos on the Instagram feed. But, you can click (desktop) or press (mobile) the vertical three-dot icon in the lower part of that video to make a pop-out window appear and then pause it.
I see the Mute/Unmute icon found at the lower part of the Instagram video I'm watching. Can I press or click it to pause the footage?
The Mute/Unmute icon serves to turn on/off the audio of that particular video you're watching on Instagram. However, you cannot use that feature to pause the footage. It will just continue to play with or without its sounds.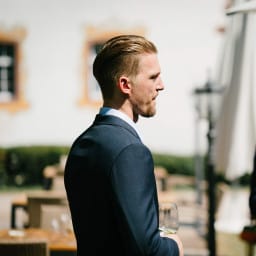 Hey guys! It's me, Marcel, aka Maschi. I earn a full-time income online and on MaschiTuts I gladly share with you guys how I stay on top of the game! I run several highly profitable blogs & websites and love to speak about these project whenever I get a chance to do so. I do this full-time and wholeheartedly. In fact, the moment I stopped working an 8-to-5 job and finally got into online business as a digital entrepreneur, is problably one of the best decisions I ever took in my life. And I would like to make sure that YOU can get on this path as well! Don't let anyone tell you that this can't be done. Sky's the limit, really…as long as you BELIEVE in it! And it all starts right here..at Maschituts!