As soon as you are starting to work on WordPress, you will quickly notice that you can either create WordPress pages or WordPress posts.
But what is actually the difference between the two?
Does it matter if you write an article as a WordPress post or as part as a WordPress page?
Let's provide some clarity on that issue!
What is the difference between a WordPress post and page?
WordPress posts are reserved for blog posts & articles. WordPress pages, on the other hand, are used for more static content such as info pages about your blog or company (About Us, FAQs, Privacy Policy, Disclaimer, etc.).
Distinctive features of WordPress posts and pages
It is certainly true that the concept of the two content types posts & pages can be a little bit confusing, especially for WordPress beginners.
Therefore, let us have a look at some of the main distinctive features of WordPress posts and pages:
WordPress Posts
Here are the most important features of WordPress posts:
Time (publish date) usually matters for WordPress posts (you can reorder posts in WordPress after publishing though)
WordPress posts are of dynamic nature
WordPress posts are categorized
WordPress Pages
Here are the most important features of WordPress pages:
WordPress pages are usually timeless
WordPress pages are of static nature
WordPress pages are hierarchical rather than categorial
So, should I make it a WordPress blog post or a blog page?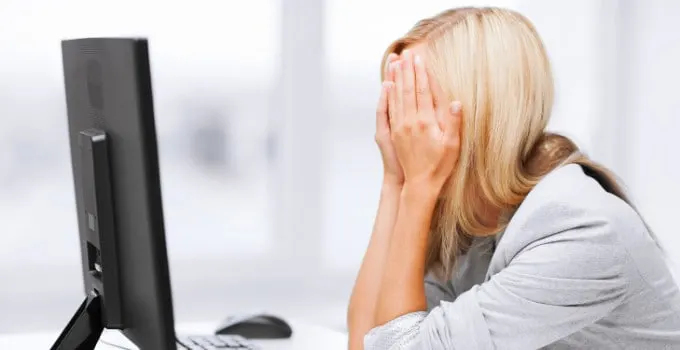 Ok, great. So how do I know now if I should write something as a blog post or a blog page?
Let us go through some examples.
If you are writing an article about Bonsai Plant Care, would you write a blog post for this or a blog page?
The answer would most certainly be a blog post.
If you are introducing yourself on your website, should that be a blog post or a page?
The answer is that this should usually be a WordPress blog page.
Why?
Because this is some info that you would include somewhere on the front page of your website (you would most probably have a link for that somewhere on your home page where it says something like "About me" or "About us."
Both WordPress pages and posts are indexed by search engines
No matter if you created if you created your content as a WordPress blog post or a WordPress blog page, your content will be indexed by Google (and other search engines.
So, that means that when people are looking for your content on Google, they should be able to find your post/page, regardless of your choice (either post or page).

However, the general rule of thumb here is that what people are looking for on search engines should generally be included in a blog post rather than a blog page.
Why's that?
Because blog posts usually offer content that you are actually trying to rank for, while blog pages often include content that gives your readers some basic information about your brand or business.
It could be that you have some key information saved as pages as well, though. For instance, many blogs and companies have FAQ's saved as blog pages rather than posts.
Let's say you run a coffee machine business (you sell coffee machines).
In this case, you would probably want to include some FAQ's about your products in the form of a blog page rather than a blog post because you would like to make sure that everyone that gets on your website has quick access to this static information.
I think you get the idea!
The content in the footer is mainly pages
Typically, the links that you'll find in the footer section of a WordPress blog or basically any website are usually all linked to pages rather than posts.
Good examples for footer content leading to pages would be:
About Us (About Me) Page
Privacy Policy Page
Terms & Conditions Page
Contact Page
Press
Disclaimer
If you would like to set up a footer that is sticky, have a look at the following article: How to make a sticky footer in WordPress.
WordPress Pages as Landing Pages
You might want to have a page where your visitors can subscribe to your newsletter. In that case, we typically use a landing page.
And as the name already reveals, you would indeed use a WordPress PAGE to set this up.
However, you can also have landing pages for other things than just newsletters or maybe your own products (landing pages for products are yet another very common thing, especially if you have an ecommerce store as part of your website).
One great use of WordPress Pages are as an actual landing page for your own content.
For instance, if you do have a website about animals, you could do a landing page in the format (yourwebsite.com/animals) where you would list ALL animals that you are actually creating content for.
And you would interlink everything nicely. This kind of page can have a lot of SEO benefits.
On a side note, another thing that will help your SEO is to enrich your articles and posts with FAQ Schema.
As far as the general structure of your website goes with posts and articles, things are actually pretty complex.
If you are indeed interested in this sort of thing, have a look at the following article: Site Structure Matters.

Posts & Pages in WordPress: Wrapping it all up
As we have seen in this article, the very nature of posts & pages is actually pretty different.
When creating your first content in WordPress, it might be a bit confusing, agreed.
But after having written your first let's say 10 or 20 pieces of content, it will be pretty easy for you to choose the appropriate content type.
If you are writing an article on a specific topic, you'll almost always want to make it a blog post rather than a blog page.
If you are writing about specific topics in your niche (think of it like articles in a magazine), then chances are also that you will want to create a blog post for that. This is usually content that you would like to rank for well in search engines such as Google, Bing, Yahoo, etc.
If you are providing information about your blog in general or about your brand or business, you'll usually want to go with a blog page rather than a blog post.
That's it, guys!
It's now time for you to create some actual content.
Hit that publish button as often as possible!
And if you are in need of more tutorials about WordPress-related topics, SEO or just in desperate need for blogging tips, please visit the Maschituts Youtube Channel!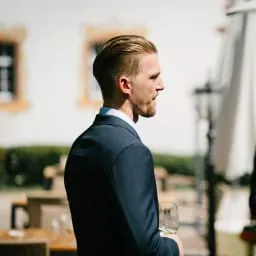 Hey guys! It's me, Marcel, aka Maschi. On MaschiTuts, it's all about tutorials! No matter the topic of the article, the goal always remains the same: Providing you guys with the most in-depth and helpful tutorials!