Uggh! I can't view the TIF (Tagged Image Format) file I downloaded on my Android device.
When I tap on the image, a message only appears, stating that this file is either corrupted or the device doesn't support this file.
Just when I need to view the said TIF file my boss sent, I can't do it from my Android device.
Is there something I can do about this problem? Can I edit those files on Android, or am I only allowed to view them?
You're in luck, my friend, as you definitely can open a TIF file on your Android device by just downloading the right apps.
How to Open a TIF File on Android
After launching the TIF file viewing app you downloaded, locate the file by tapping "Open File."
Select the storage folder where the TIF file is located.
Locate the TIF file on the files list and tap to open it.
Tap the "Select" button to view the TIF file selected.
Opening TIF Files on Android — Basic Steps You Should Know
For those who aren't familiar with what TIF/TIFF files are, these are high-graphic images used by graphic artists, publishers, and photographers.
The reason why such professionals prefer using TIF files is that they can edit and save such files without affecting the original picture's quality.
However, Android devices currently don't support such an image format.
But, then again, don't you worry, as you can download a few apps from Google Play Store to solve the problem.
Namely, these are the "Multi-TIFF Viewer Free" and "File Viewer for Android" apps.
Take note though that these apps we're talking about are only file viewers, so you can't do any editing on them.
So, if you're not bummed by this bit of a downer, install them on your Android devices for you to get started with the steps below:
Step 1: Granting that you've already downloaded the TIF file on your Android device, launch the TIF viewer app you're using and locate the said file.
If you're using the "Multi-TIFF Viewer Free" app, press the "Open File" icon in the middle of the screen.
If you have the "File Viewer for Android" app installed on your device, then skip this step after launching the app.
Step 2: Now, choose the device storage folder where your TIF file is located.
For both of the apps mentioned earlier, choose between "Internal Storage" or "SD card" (if you've inserted one).
Step 3: Once you're in the device's storage folder, locate where the TIF file is stored.
Do this by swiping up the list of files that appears. Usually, you'll find the TIF file in the "Downloads" folder.
Just make sure you remember the name of the TIF file for you to easily spot it (though you can just be on the lookout for the .tif/.tiff file extension).
Once you find the said file, tap it once to open it.
Step 4: If you're using the "File Viewer for Android" app, you can completely skip this step as you can immediately view the TIF file after pressing on it.
If, however, you're using the "Multi-TIFF Viewer Free" app, you'll have to tap the "Select" button first before you can view the TIF file.
So, have we now solved the matter of opening TIF files on Android devices?
Now that you know of these amazing steps, try them out on your Android device now so you can enjoy viewing TIF files.
Frequently Asked Questions about How to Open a Tif File on Android
Can I just directly open a TIF file from my Android device's image gallery or file manager?
As Android devices don't support TIF files, you can't open such images directly from your phone's gallery. The same goes when you try to access the TIF file from your Android device's file manager.
Is it possible to edit TIF files on my Android device after viewing TIFF viewing apps?
Unfortunately, there currently are no apps available on Google Play Store that allow their users to edit TIF files from their Android devices. If you need to edit them, you'll have to open them on a PC or Mac.
What makes TIF different from other image formats like JPG or PNG?
TIF (Tagged Image Format) images differ from JPG or PNG in that the image quality doesn't change regardless of editing and re-saving them. There's no resolution loss despite how many changes you do to these files.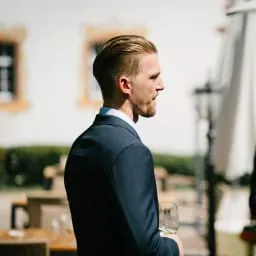 Hey guys! It's me, Marcel, aka Maschi. On MaschiTuts, it's all about tutorials! No matter the topic of the article, the goal always remains the same: Providing you guys with the most in-depth and helpful tutorials!