Downloading a Video in Canva is not hard to do.
In this tutorial, I am going to show you how you can download a video in Canva step by step.
How to download a video in Canva?
To download a video in Canva start by creating a new design and choose the video template. Then go to videos and either select your own video or one of the videos available. Drag and drop it to your page. From the upper right-hand side click on the download button. Choose File Type MP4 Video if not preselected and click on download.
2 Ways to Download a Video in Canva
There are two main ways how to download a video in Canva.
The first method is to use the Video template. The second way is to use a custom-sized Canva project.
Download a Canva Video using the Video Template
To download a video this way you simply click on the download button once you are ready with your video project.
The button will not say download but it looks like a downward facing arrow that points to a horizontal line.
Once you click a menu opens where you can choose the correct File type.
Since there is only MP4 available for videos currently in Canva choose this format.
In most cases, this will already be preselected and recommended when creating a video project.
You then also have the option to check "Save download settings".
What this will do is that it will save the chosen download settings such as the "File format" and quality for images as an example.
This feature comes in handy and saves you time.
I usually mark this checkbox and then clock on download video.
You then see on the lower right side how the video is downloaded.
The progress is visible as a bar that fills up as well as an icon on the lower right.
The icon is a circle that shows you how much of the video has already been downloaded.
Usually, it takes a few seconds as the file size of a video is quickly 30MB and more.
Once the video is downloaded the file will be visible on the lower left-hand side.
From there you can drag and drop it on your desktop or any folder you like.
You have now successfully downloaded a video from Canva using the video template.
Custom Sized Canva Projects
The second option I use to create and download a video from Canva is the "Custom size" option.
My preferred video format for Canva videos is 1280 x 720 px.
I can either choose the recently used formats or create a new custom size.
Once the project has been created a new tab opens up in Canva.
Until now Canva doesn't know that we want to create a video project and will, later on, download a video.
Therefore the menu and steps are slightly different using this method.
From the left-hand side menu, I now chose a video.
You can of course choose any video you like.
Once I dragged the video over I now want to download it.
Again I go with my cursor to the upper right-hand side.
Instead of just the arrow and the horizontal line I can see a button that says download.
Once I clicked on it I see the different settings available for my download.
Since I chose a custom format I can now choose the file type and have more formats available such as png, jpg, PDF Standard, PDF Print, SVG, MP4 Video, GIF.
As I want to create and download a video I choose again the MP4 Video format.
Since I dragged and dropped a video on the page already this format is suggested and preselected anyways.
I can then clock on download and everything will work the same way as with the video template.
The video will be downloaded, I will see a progress bar and once the download is complete I see the file and filename in my browser and can move it where I want.
This is the second method to create and download a Video in Canva.
Videos in Canva
Canva has come a long way when it comes to videos.
The options are still limited but already now Canva is hands down the quickest tool that I know to create and download videos.
The available templates and videos in the Canva Pro version are amazing and high quality.
I can crop videos, stitch multiple videos together.
Flipping and as well as animations are also available.
The feature I use the most is animations in terms of text overlays.
And of course, you can select and add Audio tracks.
Conclusion
I am pretty convinced that very soon Canva will offer all the features needed to create fantastic videos.
For short and simple videos Canva already is my video editing tool of choice.
Once you can cut video sequences in more exact ways and work with multiple tracks there will be little to no reason to choose any of the expensive video editing tools anymore.
The time needed to create a compelling video from scratch in Canva and then later download it and have it up on the internet is already hard to beat.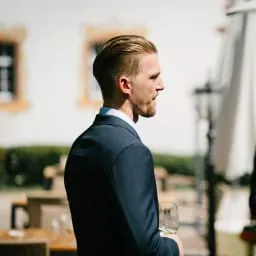 Hey guys! It's me, Marcel, aka Maschi. On MaschiTuts, it's all about tutorials! No matter the topic of the article, the goal always remains the same: Providing you guys with the most in-depth and helpful tutorials!