It's no secret that I love Mediavine. And no, I don't get money from Mediavine for writing this blog post. Mediavine does currently not offer any kind of affiliate program.
So this is definitely not your usual "I tell everyone how great a service is just because I will earn tons of affiliate marketing money from it" kind of article.
Right now, there are just a couple of really good ad networks in the game: Ezoic, Monumetric, AdThrive & Mediavine.
Mediavine is by far my favorite one because it is extremely easy to set up and the support is amazing.
Now, let's talk about what really matters: The amount of money you can possibly earn with Mediavine or, to be more specific, how you can actually boost your Mediavine earnings.
One of my websites that runs Mediavine ads is linguaholic.com.
The ad earnings on that page have historically always been pretty low. This is mainly due to the fact that the language learning niche is not exactly the greatest niche as far as ad revenue goes.
However, it is very important that you are well aware of the fact that in most niches there will be some High RPM topics, no matter what the actual niche is.
That said, with the right research and a good amount of experience, you might find some great topics even in niches that historically don't pay well as far as ad revenue goes.
For instance, I found out that reviews about language learning software give me a pretty good RPM.
So, while my RPM on linguaholic.com used to be very low (at about 5 dollars per 1000 visitors), some review articles would at least get me an RPM of about 10 dollars.
The problem is just that I don't enjoy writing reviews.
Now, I was still somehow able to double my Mediavine revenue and in today's article, I want to show all of you guys how I did that.
In fact, it only involved 3 steps.
Step 1: Change your Hosting to a Very Fast Blog Host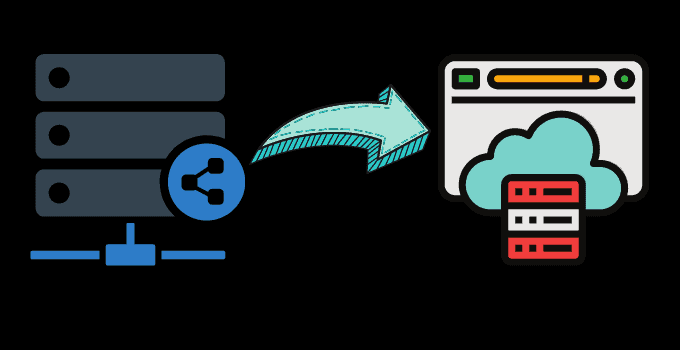 I tried them all. Bluehost, GoDaddy, HostGator and countless other hosting companies.
And if you are very new to blogging and just started your bloging career, it really doesn't matter that much which one of these you are going for.
What most people do is to choose a shared hosting server when just starting out. The reason why this is the most popular kind of service for new bloggers is simple: It's super cheap.
You can get hosting for like 5 dollars a month. Easy. And as long as you just have a couple of visitors per month on your server, it's all good.
However, as soon as you get more visitors on your website, quality hosting gets more important.
I had linguaholic.com on a very basic hosting server for years. First on GoDaddy I think (Shared Hosting), then on Bluehost (first on Shared hosting, then on a VPS Server).
Now, I have to say that both Bluehost and GoDaddy have been ok. Not more, not less. But I experiencd quite a lot of problems over the years and one thing that I learned is that support on both of these platforms was pretty awful.
At one point I had huge trouble with my website on Bluehost and the support team just simply refused to help me. That doesn't mean that they didn't listen to what I had to say but they would simply not do something intelligent to solve the issue.
Also, when you contact Bluehost support these days, they will just simply quick you ot of the support chat if you are not constantly typing something. That sounds pretty ridiculous, right? Well, absolutely but this is the TRUTH.
As soon as you don't write something for a couple of seconds, they will drop you out of the chat, which is super annoying.
In some cases, I needed to reconnect about 5 times with the support chat before actually getting some kind of answer. That was extremely frustrating, as you might imagine.
Now, as Linguaholic finally became more popular over the years, I thought it is was now time to switch to some decent hosting.
And that I did. One sunny Sunday (well, maybe it was a Monday, doesn't really matter), I decided to move everything over to SiteGround.
SiteGround was no stranger to me at that point. I did the very same move with a couple of other websites that I own and have never looked back since.
SiteGround Hosting is super fast and their support is amazing compared with the support that you are getting with Bluehost and GoDaddy.
Sure, all of these companies offer you 24/7 Live Chat support but only SiteGround is really supporting you in the way it should be.
First of all, they won't kick anyobdy out of the chat, even if you don't type for like 5 minutes, they have very skilled staff and they actually do try to solve your problem. Every single time.
This hosting change from Bluehost to SiteGround (Cloud Hosting it is) turned out to be a gamechanger as far as my ad revenue on Linguaholic goes.
Now, as for the pricing, I paid like 30 dollars a month on Bluehost (for Dedicated/VPS Hosting), whereas Cloud Hosting on SiteGround now costs me about 74 dollars a month.
So, I pay double now. But I also earn double now, so I couldn't care less about 44 dollars more a month.
Ok, great. So what's the moral of the story after all?
Here's the key takeaway of this little story that you just heard (hope you didn't fall asleep yet): If you do have som decent traffic on your website and already earn a considerable amount of money, it can definitely help a lot to change to a faster hosting provider.
A faster hosting provider will make sure that your data is served faster. And if your data is server faster, this will result in more pageviews, more sessions and ultimately also in more ad impressions and clicks and, therefore, also in more ad revenue.
But 74 dollars a month, that's super expensive!
You think so?
Well, I don't.
As we all know, a month has about 30 days. So, in order to make up for these 74 dollars, you just need to earn about 3 to 4 dollars more a day.
And if you are already earning a decent amount of money through ads (let's say 1000 dollars/month), then chances are that getting your website running much faster by changing to a faster hosting server will easily result in you making a couple of dollars more per day.
Remember, you just need a couple of dollars ad revenue more a day and that change will already be worth it. Also, having a faster website has other great benefits.
For instance, website speed is now also an official Google ranking factor.
Moreover, having a faster website also means better user experience.
And if I just think about all the trouble I've had with Bluehost and the countless hours of frustration and trying to figure out why my website was suddenly down again, changing to some serious hosting now just really seems like an absolute no-brainer to me.
So, to cut a long story short, our first step to success consists in getting our website running much faster. And you might need to change your hosting provider to achieve that.
Step 2: Disable the Adhesion Close Button (Mediavine Setting)
Ok, great. You took care of step 1 by now. At least that's what I would hope for. Cheating won't help. So if you are still running your website on that super slow shared hosting server of Bluehost, GoDaddy and the like, think again.
The good news is that now everything is getting much easier. Step 1 will take you some time (but probably still less then you might imagine).
Step 2, on the other hand, will take you about 2 minutes.
The other day I was thinking about how I could possibly further increase my ad revenue (yes, I know, normal people might think about what they will have for lunch or are making plans for the weekend). I do that too, sometimes.
Anyway, as I think high of Mediavine and also Mediavine support, I thought I could drop them an Email and ask them if they do have any tips for me on how to squeeze out a couple more dollars out of my website each and every single month.
And, oh boy…..YES. They did have some great tip for me.
What they said was simply: We have seen some goods results with disabling the Adhesion Close Button.
Sounds mysterious, right? The….ADHESION….CLOSE….BUTTON.
Oh, don't know what this is? Neither did I.
But, in fact, this is just a fancy way to say the Horizontal Sticky Unit Close Button.
Essentially, what this will do is that the horizontal sticky ad unit that you see at the bottom of your screen (both on mobile and on the desktop) can't be closed anymore.
That's a simple change, a simple adjustment…but this change seemed to have made all the difference in the world.
So, #2 on our epic journey to more ad revenue consists in DISABLING THE HORIZONTAL STICKY UNIT CLOSE BUTTON.
But wait, where can I even do that?
You can do that via your Mediavine Dashboard.
In your Mediavine Dashboard, click on "Settings" and then head over to "Ad Settings."
Scroll a bit down until you see the infamous "Enable Adhesion Clos Button" and then DISABLE it.
Done.
Step 3: Increase the Ad Density (For Either Desktop or Mobile or Both)
There's just one more step for you to take to maximize your Mediavine Ad Revenue!
Well, that's actually not true. There are way more things you can do to get the most out of Mediavine, but we will have a closer look at that in some other posts.
But what is certainly true is that there i just one more step for you to take to get your ad revenue to the next level.
So what is it?
Again, you will need to access your Mediavine Dashboard to get things done.
Now, on your dashboard, once again, click on "Settings."
Now, head over to "In-content Ads."
You should now see Mobile Ad Frequency and Desktop Ad Frequency. If you haven't changed these settings since the very beginning you are with Mediavine, chances are that those will be set to "Default" or a bit lower.
I would advise you to increase the Ad Density here.
More ads for your visitors?
Well, yes. I know. Sounds horrible. And you might be sceptical about this. Fair enough.
But what I also know is that the possible gains in ad revenue that an increase of these settings might bring for you, might just blow your mind. And if that's not the case, simply set it back to less ads a couple of days later on and everything's gonna be alright.
I currently do have these settings on High for Mobile and also on High for Desktop.
The impact that this change can possibly have on your revenue obviously heavily depends on the percentage of mobile users and desktop users you've got.
In my case, I have a lot of desktop users (40%!). That is why I have seen a huge increase in ad revenue when I set the Desktop Ad density to high.
For most of you, increasing the mobile ad density will most probably have much more of an impact, because what we typically see on websites is that about 75 to 80% of the users are actually accessing your website using mobile devices.
If you do have more desktop users, then LUCKY YOU. Because the RPM from desktop users is almost always MUCH higher than from mobile users. Especially if we are talking about traffic from the US.
And that's basically the end of the story. 3 magic steps to more ad revenue:
Change to a faster hosting server (you will probably have to say goodbye to shared hosting)
Adjust the Adhesion Close Button setting (DISABLING this is the way to go)
Increase the Ad Density (your visitors will probably be less mad at you than you'd expect)
Ok. This all sounds really great. And I almost believe you.
But could you maybe show me some real data at last?
Of course, it will be my pleasure!
Here's How These 3 Simple Changes Skyrocketed My Ad Earnings on Linguaholic
A lot of publishers are afraid to make their websites public. They will tell you about all their great achievements and the millions they've made, but one thing they usually don't do: They don't reveal their website.
It's kinda silly when you think about it. They literally tell you all these heroic stories without actually providing some evidence for that (well, sometimes, they provide you with some fake screenshots and some ridiculous numbers they probably made up five minutes ago).
Here at Maschituts, we don't play these games and are keeping it 100 all the time.
So, the results that you are about to see are 100 percent real. No holding back, no bull*****.
But that said, please don't expect too much because Linguaholic is not (yet) that golden cash I would like it to be. But it's definitely moving forward and doing better almost every single month.
So, maybe one day…it will…….
….OK, sorry. That's enough for the moment.
Let's get back on track here.
Here's a screenshot from my Mediavine Dashboard. It shows the Ad earnings in the last 30 days (Jul 30, 2020 to Aug 28, 2020).
On this screenshot, you can clearly see that the massive increase in ad earnings happened on the 18th of August. And guess what, this is exactly the time when I adjusted the three things (=3 steps) above.
While the ad earnings on the 17th of August were at $8.20, on the 18th of August I earned $27.38.
Then, a week later, things got even much better with August 25th earning me $43 dollars and on August 26th I even earned $48 dollars.
Now, while adjusting the 3 things mentioned in this article certainly were the major element in making these gains possible, there were also some other things playing in my favor.
First of all, the gains later on in the month (last week) were also supported by the increaase in sessions (pageviews).
Also, ad revenue is typically higher at the end of the month.
But that said, the 3 magic adjustments we have been talking about in this article, certainly made a HUGE difference in my case.
And while every website and also every niche is different, I would strongly encourage you to try these things out and to see for yourself.
While obviously no results are guaranteed, this could certainly also help YOUR website to get the next level in terms of ad revenue.
Fingers crossed.
PS: The first step is somewhat more complex than the other two. So it might be a good idea for you to first just adjust the settings as outlined in step 2 and 3.
If the results are promising, you could then, at some point, maybe also change your hosting to further increase your chances of earning more with your Mediavine ads.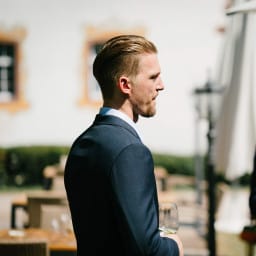 Hey guys! It's me, Marcel, aka Maschi. I earn a full-time income online and on MaschiTuts I gladly share with you guys how I stay on top of the game! I run several highly profitable blogs & websites and love to speak about these project whenever I get a chance to do so. I do this full-time and wholeheartedly. In fact, the moment I stopped working an 8-to-5 job and finally got into online business as a digital entrepreneur, is problably one of the best decisions I ever took in my life. And I would like to make sure that YOU can get on this path as well! Don't let anyone tell you that this can't be done. Sky's the limit, really…as long as you BELIEVE in it! And it all starts right here..at Maschituts!