One of the coolest features of Canva is that you can easily share everything you have created.
And you can do that very very fast and in many different ways:
You can share your stuff as a website, you can quickly share it over social media, you can just simply share a link and anybody with that link will be able to admire your art.
There are just so many great ways you can share your hard work with the world.
Also, if you are working in a team, Canva let's you share your work with your team members.
But how do you do that?
How to Share Designs with Team in Canva
To share your work with your team members, log into Canva, then open the desired project. Now, in the top right corner of your screen, you should see the "Share" button. Just click on that share button and from there, you will be able to share your design with your team. There are two sharing modes available: "Can View" and "Can Edit."
Get a shareable link for your designs
Another way to share your work with people from your team (or basically anybody) is to click on "All your designs" from within your Canva dashboard.
Now, when you hover over a specific design, you will see three small dots appearing in the top right corner of your design.
All that is now left for you to do is to click on that button with the three small dots and then click on "Get shareable link."
The shareable link will then be automatically copied to your clipboard.
You can now share/paste this link with your team by simply pressing CTRL + C (Windows) or COMMAND + C (MAC) in your communication tool of choice (E-Mail, Whatsapp, etc.)
Important: Please note that sharing your work that way might only give your team members view access rather than edit access.
In fact, it all depends on the permissions that have been set inside of your design project.
That said, it is recommended that you always open your project and make sure that the permission for your team is set to "Can Edit." (can be adjusted by clicking on the "Share" button in the top right corner of the screen).
Canva: Share a link to use as template
As a premium user of Canva, you can also share your designs so that they can be used as templates.
To do so, just click the "Share" button in the top right corner of the screen, then click on "Share a link to edit" and then select "Share a link to use as template." Done.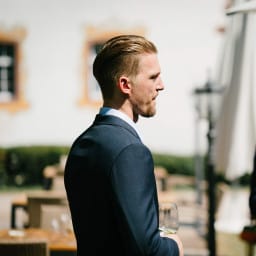 Hey guys! It's me, Marcel, aka Maschi. I earn a full-time income online and on MaschiTuts I gladly share with you guys how I stay on top of the game! I run several highly profitable blogs & websites and love to speak about these project whenever I get a chance to do so. I do this full-time and wholeheartedly. In fact, the moment I stopped working an 8-to-5 job and finally got into online business as a digital entrepreneur, is problably one of the best decisions I ever took in my life. And I would like to make sure that YOU can get on this path as well! Don't let anyone tell you that this can't be done. Sky's the limit, really…as long as you BELIEVE in it! And it all starts right here..at Maschituts!