Everyone knows how great Canva is as a graphic design tool.
With all the features that Canva has to offer, you can create stunning designs even without formal training.
But, while Canva's great with graphic designing, can you also draw on it?
Is it possible to draw on a graphic design tool like how Procreate works?
How to Draw on Canva
Canva currently doesn't feature a drawing tool; hence, the inability to directly draw or sketch on it. But, to achieve a hand-drawn design effect, use lines and shapes, hand-drawn graphics from the Elements menu, or import your digital sketches to Canva.
Drawing in Canva — Possible or Not
As mentioned earlier, Canva doesn't currently feature a drawing tool. Unlike Procreate, Canva doesn't have a pen tool that allows its users to draw in freeform.
But, though this can be a bummer to those individuals raving to insert their sketches on Canva, there are some workarounds you can do instead.
So, if you're ready to upgrade your creativity level a hundredfold, then let's begin learning all about them
Use of Lines, Shapes, and Hand-Drawn Elements to Draw in Canva
If you're aiming to create a design that looks like a children's amateurish drawing, then take advantage of the lines and shapes gallery in Canva.
So, after you create a new design file or open an existing one through the All Designs panel, you'll then be directed to the editor page.
From there…
Step 1: Tap on the Elements tab on the left-side panel menu of the editor page.
Step 2: Scroll down until you see the Lines and Shapes Category. Click See All for you to access the gallery.
Step 3: In the Lines and Shapes gallery, select the shape or shapes you'll use for your "drawing," as well as lines if there's a need.
Click on the shapes and lines you'd like to use so they'll appear on the blank canvas.
Step 4: Drag the shapes and lines across the canvas to position them according to your design.
At some point, you can edit the lines to make them thinner, resize them, or even change their color through the color picker tool.
You can do those same actions to the shapes on your design (except, of course, the thinning of the shape's borders).
Repeat the same steps above until you complete your design.
Step 5: On the search bar of the Elements menu, type in the design element that you'd like to add for your "drawing."
You can even add the term "handwritten" or hand-drawn" to further narrow the search.
Once you've found that element, click or drag and drop it into your design. From there, you can begin editing that Canva element to how you'd like to make it look.
But, if manually "drawing" on Canva isn't your thing, then read the second method I'm going to show you below.
Importing Hand-Drawn Designs to Canva
Now, what if you've got a stunning sketch on Procreate (or other drawing tools available) that you'd like to use on your Canva design — how will you insert it?
Step 1: After you've created your sketch on the drawing app you're using, make sure to set the background to transparent.
Step 2: Export your sketched design on the device you're using as a PNG image file.
Step 3: Drag and drop this newly downloaded file to your Canva editor page or use the Uploads tab to import the image to your Canva Uploads gallery.
Wait for the upload process to finish.
Step 4: Once the upload process' done, drag and drop your drawing to your design.
Repeat the same process for other drawings you'd like to use on Canva.
Simple, right?
Frequently Asked Questions about How to Draw on Canva
Why can't we directly draw on Canva?
Unlike sketching apps, Canva doesn't feature a pen tool. This pen tool is what allows users to directly draw on the canvas of the sketching app you're using. Thus, without a pen tool, you can't draw on Canva.
Where can you find drawings on Canva?
Drawings, or technically, hand-drawn elements, can be found by searching the Elements tab of the side panel menu. You can simply type on the search button what kind of drawing you're looking for in your project.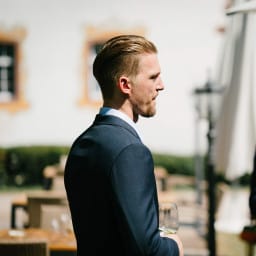 Hey guys! It's me, Marcel, aka Maschi. On MaschiTuts, it's all about tutorials! No matter the topic of the article, the goal always remains the same: Providing you guys with the most in-depth and helpful tutorials!