When serving ads through Ezoic, you have the option to integrate your website via WordPress.
Ezoic also offers other integration methods such as Namesever integration & Cloudflare integration.
In this article, however, we are going to focus on how you can actually integrate your website via WordPress.
Ezoic WordPress integration is a piece of cake
Compared to the other integration methods that Ezoic offers, integration via WordPress is very easy.
In fact, all you need to do is to install the Ezoic WordPress plugin, activate it and you are good to go. It's as simple as that.
You can find this plugin while searching for new plugins directly from your WordPress dashboard.
Just click on "Plugins", then choose "Add New" and then search for "Ezoic." The plugin that you are looking for is called Ezoic Integration. Install it and then activate it.
Just make sure that before you are actually installing and activating the Ezoic WordPress plugin, you already have an active account with Ezoic with at least one domain that is ready to go.
To register with Ezoic and/or add your first (or second, third) domain to Ezoic, please read this article.
WordPress Integration: Is my website/domain configured properly now?
To double-check, whether the WordPress integration was successful or not, just do this:
Head over to Plugins and look out for the Ezoic Integration plugin. If you have already installed it, it should appear in the table that shows all of your plugins.
Once found, click on settings (just under the plugin name = Ezoic Integration).
There, you can see the integration status. If the integration status says active, you are all set.
However, you need to be aware that "active" does not necessarily mean that Ezoic is now ready to serve ads on your website.
All it really means is that the communication between Ezoic and your WordPress is now established and working.
If your website is already Ezoic-approved and if there are other steps that you need to take to finally serve Ads through the Ezoic platform is something that you need to check for on the Ezoic dashboard.
To verify, log into your Ezoic account, go to the dashboard of the domain in question and there you should see this:
After successfully installing the Ezoic WordPress plugin, at least the first point, "Integrate Your Site", should show a green tick.
Please note that after you have downloaded, installed and activated the WordPress plugin, it can take some time until Ezoic actually verified the integration.
In the screenshot, if you watch closely, you can see that after "Integrate Your Site", it is written "already completed this step? click here."
So, if you would like to let Ezoic double-check (again) if the integration has been successful, just click on that.
After you see the green tick symbol for "Integrate your Site", it is time for you to setup ad placeholders.
If you haven't yet applied for Google's Ad Exchange, then this is the next thing you should do.
After that, you might want to try the Ezoic Site Speed application (I personally don't like it, as it created lots of problems for me, so I don't use it).
And then, finally, you can turn Ezoic on. At that point, you can also decide how much of your traffic should flow through the Ezoic ad platform.
In most cases, it makes sense to start with something like 90 or 95 percent and then later, if you are satisfied with the results, you will want to change that to 100 percent.
95 percent, why?
This only makes sense if you did have Google Adsense ads running on your website before applying for Ezoic. Because in that case, Ezoic can split test your old setup vs. your new setup.
If you didn't have any ads before using Ezoic, you can immediately go with 100 percent.
How good is the Ezoic WordPress Integration?
Let's put it like that. It works and it is very simple.
If you are using other integration methods such as the nameserver integration, there are some additional steps for you that need to be taken.
So, if you are going for the nameserver integration instead, you will need to to go to your blog host and then change the nameservers to Ezoic nameservers.
To change the nameservers is not that much of a big deal (at least not from a technical perspective) but it does take some time until the nameserver propagation is fully done.
Moreover, giving an ad platform access through nameservers, is somewhat controversial. Many publishers out there don't feel comfortable giving Ezoic (or any kind of other ad network) this kind of access.
In my case, I tried every site integration method Ezoic offers and I found the WordPress plugin the easiest to work with.
I really couldn't see any benefit using either the nameserver integration or also the cloudflare integration method.
Ezoic says that your website will run faster if you choose the nameserver integration method. I couldn't confirm that at all, that's why I switched back from nameserver integration to WordPress plugin integration.
So, configuring Ezoic for WordPress isn't all that difficult after all, right?
If you are curious about how much money you can earn with Ezoic, you might want to have a look at my video about Ezoic Earnings!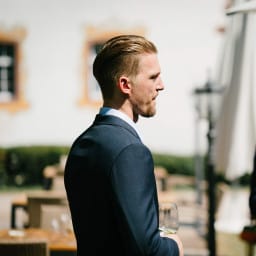 Hey guys! It's me, Marcel, aka Maschi. On MaschiTuts, it's all about tutorials! No matter the topic of the article, the goal always remains the same: Providing you guys with the most in-depth and helpful tutorials!