Graphic design is one of the many industries that everyone is keen to grasp the skills needed. After all, coming up with a compelling logo or design needs more than just creativity for you to push through with it.
However, if you're still a greenhorn in this industry, you don't need to fret. With all the tools available over the internet, you'll never find yourself empty-handed with the tools you'll use.
Perhaps, you already heard about users raving about two of the most notable tools on the internet nowadays — Canva and PicMonkey.
Though both of these tools became available to the public in 2012, you can't help but wonder which among the two is better.
But, better is such a vague term from a generalist point-of-view.
Hence, if your curiosity is piqued, then let's find out which among the two wins the trophy in the end.
Canva vs. PicMonkey: What They Are
If you're a budding creative, you'll think that Canva and PicMonkey are the same tools as they're both geared for the usage of creative individuals.
But, if you try to take a closer look at each of the platforms, you'll find out that there's a significant difference between these two.
First off, Canva.
Canva, technically speaking, is an online designing tool that aims to help graphic designers create logos, social media posts, and a lot more within a few minutes.
And, designing unique logos can't be possible without the more or less 420,000 available templates for anyone to use.
Plus, you get to find specific templates for social media posts, logos, infographics, and even videos!
What more can you ask for, right?
However, if you're not the graphic-design type of person and leans more into the photo editing world, then perhaps PicMonkey's a better option for you.
First off, PicMonkey is a photo editing tool, but much simpler than the famous Adobe Photoshop. With that said, you'll find more image editing options than what you can find in Canva.
That said, which should you use for the purpose you have in mind? Well, it's only up to you to answer.
But, don't make any decision yet without finding out in detail how Canva differs from PicMonkey in terms of their various features.
Canva vs. PicMonkey: Features
Pricepoint
You'll find out that there's a stark difference between the two tools for those who aren't familiar yet with both platforms.
But, do note that both tools come in a specific package plan.
However, this is where Canva has, I guess, a step forward when it comes to capturing the creative community.
With Canva, you can choose between two options: a Free Forever plan or a Premium (for Work) plan.
With the Free Forever package, you won't have to pay anything. You can simply set up your account and start designing right away.
Yet, with anything free, there are certain limitations. With that said, you can indeed start right away using the various elements and templates available in their gallery.
But, there are some templates and elements that you'll need to pay first before you can use them in your designs watermark-free.
If you don't pay them and insist on downloading what you created, then expect that a visible watermark comes along with it.
If you prefer (or need) to use all the perks that Canva can offer, then it's better to avail of the Premium plan. For those in the graphic design industry, a Canva for Work package's available for you.
You can already gain access to their professionally designed templates and elements for only $12.95 monthly (billed as $119.40 annually).
Plus, you get to work with the photo editing tools like Brightness/Contrast adjustment, Saturation, Blur, and Tint.
Not only that, you gain access as well to the "Effect" tab, which hosts options like Background Remover, Duotone, etcetera.
As for PicMonkey, it's noteworthy to note that the editing tool previously had a free package like Canva. However, all changed in 2017.
From then on, people who'd like to use PicMonkey need to pay first for the subscription before they can fully use its features.
And, just like Canva, their plans come in two types: Basic and Pro.
For the Basic plan, you only need to pay $7.99 monthly or $71.88 annually. For the Pro plan, however, the price increases to $12.99 monthly, which is $119.88 if you pay it annually.
Quite hefty, right?
But, if you're still undecided, you can avail of their free trial periods. PicMonkey has a 7-day free trial, while Canva gives you 30 days of free usage before asking you to subscribe to a plan.
Ease of Usage
After the pricing, the second factor most online tool users pay attention to is the ease of usage. After all, you wouldn't want to pay a single cent for a tool that gives you a headache, right?
With that said, it's not unknown how a lot of people rave about how easy it is to create designs in Canva without a prior graphic design background.
Even the newest of newbies can learn the basic operations you'll encounter while using the said app. Simply familiarize yourself with the menus and keywords to find the designs you're looking for, and the rest is history.
Plus, if you'd prefer to create a design from scratch, you can most certainly do so. You only need to create a custom-sized template, and you're off to using a blank template to start working.
But do remember that Canva isn't a photo editing tool. It is, primarily, a graphic design tool. So, it's pretty expected that you'll find effects related to that goal.
And, as mentioned earlier, PicMonkey is a photo editing tool that's like a simpler version of Adobe Photoshop. Hence, you'll need to familiarize yourself first with some of the features found in PicMonkey.
Here are some of the said features:
Brush tool

Colors

Dodge

Erase

Overlay

Effect

Exposure

Touch-up
Quite a lot for a newbie to digest, right? However, it isn't far-fetched with time and practice that you'll get the hang of using it soon.
Templates
Templates are an excellent way for creatives to start working on their designs, especially if they can't seem to find the right inspiration from the task.
With that said, you can browse through the various templates in each platform and add or remove certain parts to make the design your own. You won't need to wrack your brains to come up with a theme for your design.
And, that's one feature that both Canva and PicMonkey have to offer to their users. The differences between the two platforms mainly lie in the number of available templates and how you use them.
Let's start with Canva first.
With Canva, you'll need to set the image size first before you can even begin scouring the gallery for available template options.
You can also immediately check the templates available in the tool by simply clicking on what type of image you'll want to make. Be it an FB cover photo or an IG story, Canva's got you covered.
Plus, you can erase the template you've chosen if you don't feel like using it for your design any longer. Easy, right?
As for PicMonkey, it also comes with its set of templates. But, unlike in Canva, you start first by checking the gallery for any design that you fancy.
You can even narrow your options by using filters according to their popular tags, print sizes, as well as categories.
But, once you found the template you'd like to use, you're then redirected to preview it first. If you're already decided, then you can use and customize it as you go.
No matter what you end up using, know that you can easily find what template design you'd like using their wide gallery selections.
Collage and Framing Options
Now, you have a lot of images you'd like to use in a single pane. How can you do that?
Well, good news, both PicMonkey and Canva have options for combining images using frames and collages.
However, there are slight differences as to how this feature's maximized in each tool.
With Canva, collages are known as grids. Despite the name difference, it works the same in that you can combine different pictures in a single canvas.
For PicMonkey, collages are simply known as collages, but with names added to make the look.
For instance, they have what you call the Ducks in a Row, which is simply a rectangular array of images. There's also the Biggie Smalls (a mix of a rectangular image and two squares on the side).
Storage
Now that you're done working on your project, it's time to save what you've done on your design. But, where do you save your finished product?
Do you need to download it on your PC or laptop?
Well, let's get to the fine print of these things first, shall we?
From the word itself, storage means a space (virtual, in a sense) where you can place your finished or unfinished works for ease of access later on.
The good news, both Canva and PicMonkey offer image storage for their users.
With Canva, you can store both finished and unfinished works in the tool itself. If you need to go back to a design, you don't have to worry about unsaved changes as long as you don't remove the element or image from it.
Plus, Canva automatically saves any change you made to your design. You won't need to fret about hitting the Ctrl + S every step of the way to ensure you've saved your work.
What's more, you can organize your projects on Canva using folders so you can easily find them.
However, the catch is that you can't access such folders when you're using the mobile application. Other than that, you can still create and save your designs seamlessly.
Now, let's head over to PicMonkey. Unlike Canva, where you can organize your files in folders, PicMonkey doesn't give you that option.
However, you can still store your work in the app itself through the Hub. Think of it as a cloud service where you can keep your files that are still works-in-progress.
Plus, you can access the said files no matter what device you're using. Whether it's a PC, laptop, mobile phone, or tablet, you can simply start working on what you've left off the last time you logged in.
Nifty, right?
With that said, it's noteworthy that both Canva and PicMonkey offer image storage capabilities. It all depends on you on what tool you prefer using for your work.
Customer Support and Learning
Now, here's the fun part. Though experience indeed is a better teacher for creating designs, such isn't always the case, especially for newbies.
Hence, both Canva and PicMonkey offer knowledge databases for their users to peruse during their free time. Or if they're confused about how to go about with the various tools in the app.
But, if you're experiencing technical issues, do these platforms aid their users promptly?
Well, it all depends on what prompt means to you.
Of course, it's always best to talk to a human over the phone when you're having issues with your account. Unfortunately, though, both Canva and PicMonkey don't offer such features for customer support.
However, you can still email them by sending out a ticket to them. Just make sure that you've got the email addresses right to ensure your concern gets to the right person.
If you're wondering why phone support isn't available, it's primarily related to the operational costs. And, with added expenses, it means you, the users, need to pay more for that service.
Hence, both Canva and PicMonkey bank on email support for customer service. Not only does it cost less, but it also allows the users to attach screenshots so the customer rep will be able to help you out more effectively.
Third-party App Integrations
Now, to the fun part. Are you curious about what other apps you can use seamlessly with Canva and PicMonkey without experiencing a glitch?
Well, you should be, as Canva and PicMonkey indeed have collaborated with other apps. Look at some of the collaborations here.
Canva
Social Media Platforms – Publish social media posts directly on Twitter, Instagram, or Facebook from Canva.

Pixabay/Pexels – Stock images and videos that users can use for their design projects

Cloud Storage – For direct import and export of designs from Canva through Google Drive and Dropbox

Mailchimp – allows users to save Canva-made designs to your Mailchimp account and use them for their next campaign.

Embeds – Allows users to copy and paste Twitter posts, YouTube videos, and the like directly to your design.

PhotoMosh – A photo editing extension that offers cool photo effects like pixelate, Duotone, glitch, and Background remover.

HubSpot – Allows users for seamless sharing of designs across their team.
Aside from that, Canva also partnered with other third-party apps like Flickr, Box, Pixton, Bitmoji, Typeform, and many more to mention.
What more could you ask for, right?
PicMonkey
Social media platforms – Allows users to seamlessly post designs to major social media channels like Facebook, Instagram, Tumblr, Pinterest, Twitter, YouTube, etc.

Buffer – Scheduling of posts directly from PicMonkey account

Google Drive and Google Photos – For storage of PicMonkey designs
While it's clear that Canva's the clear winner in this department, you better continue reading to find out more about both tools.
Pros and Cons of Canva and PicMonkey
Now that you know the features that both Canva and PicMonkey have to offer let's learn more about the advantages and disadvantages of using Canva and PicMonkey.
Canva
Pros:
Intuitive and user-friendly layout

Wide array of stock photos and videos to choose from

Offers customization as you can upload your images, videos, and even fonts directly on the tool

Has autosave function to keep your design changes

Comes with professionally designed templates but still allows users to tweak with them for creativity

Availability of choosing image quality before saving

Ease of aligning different elements in a design with the "Snap" feature

You can use the tool even without paying for a plan.
Cons:
Inflexible stretching of elements and photos

Need to pay for photos and videos (as well as templates) that are only available to Canva Pro users

Inability to change image size once you begin working on your design (except in Canva for Work accounts)

Can't upload own fonts with Canva Free account

Cluttered appearance of your designs, making it confusing to the user.
PicMonkey
Pros:
Easy overlay with transparent background onto any graphic you'd like to use – Perfect for social media, blog posts, etc.

Easy stretching of photos no matter what proportions you have

Wide array of filters and effects

It comes with eraser and draw tools for spot-editing purposes.

Seamless syncing of design projects across different collaborative platforms
Cons:
You can't save unfinished projects directly in the system. Once you hit the "Save" button, layers will automatically flatten before the downloading process starts.

However, you can save editable images if you avail of the paid PicMonkey (Royale, to be exact) account.

It doesn't feature a "Snap" tool for ease in aligning elements, shapes, texts, and photos.

Not user-friendly layout
The Verdict
Now that we know what both Canva and PicMonkey have to offer, who ends up the winner?
Well, it's a draw!
As mentioned earlier, Canva and PicMonkey are two different tools. Canva's for graphic design, while PicMonkey's a photo editing tool.
With that said, if you're looking forward to creating logos, social media posts, invitations, and a lot more without the hassle, then, by all means, use Canva.
But, if you're more into the photo editing business, then PicMonkey's the right tool for you. After all, this platform offers more photo editing tools as compared to Canva.
Just take the time to learn what each feature in PicMonkey will do to your design.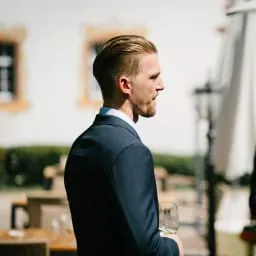 Hey guys! It's me, Marcel, aka Maschi. On MaschiTuts, it's all about tutorials! No matter the topic of the article, the goal always remains the same: Providing you guys with the most in-depth and helpful tutorials!