With Canva, creating designs is a piece of cake.
Adding new photos, videos and graphics to your Canva designs couldn't be easier.
All you need to do is to search for a suitable asset and then you just simply drag & drop that onto your design.
But what about copying (elements) from one design to another?
That's actually pretty easy as well. Here's how you do it:
Canva: How do you copy from one design to another?
If you would like to copy the whole design, click on "Copy Page." The Copy Page button is located just over your design (in the top right corner). This will add an additional page to your project with a perfect copy of your design of Page 1.
Copy certain elements from one design to another
If you would just like to copy certain elements from one design to another, this can also be done in a matter of seconds.
To do so, select the element(s) that you wish to copy, then hold the ALT key on your keyboard and then simply drag and drop the element onto your new blank page or design.
Even if you have like 10 pages or so on your project, you will be able to use this method to get some elements of let's say Page 1 to Page 10 like that.
In order to make the navigation a bit easier when draggin and dropping elements from one page to another, you might want to temporarily reduce the zoom level.
You can find the zoom function in the bottom right corner of your screen.
Canva: How to make a copy of the whole project rather than just a specific page
If you would like to make a copy of your whole project consisting of one or several pages, you can obviously also do that.
All you need to do to make that happen is to click on "File" and then choose "Make a copy."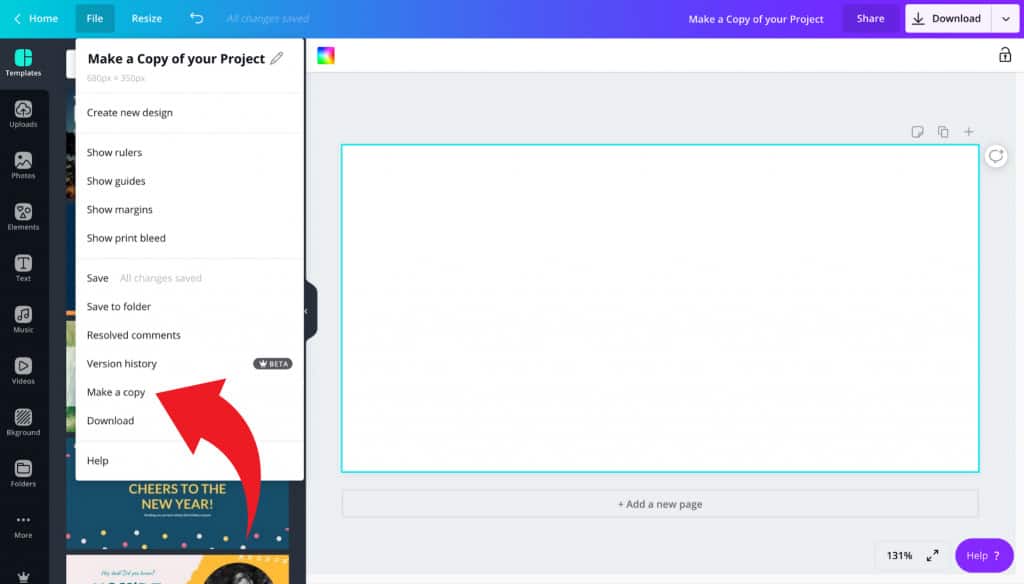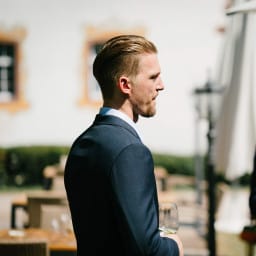 Hey guys! It's me, Marcel, aka Maschi. I earn a full-time income online and on MaschiTuts I gladly share with you guys how I stay on top of the game! I run several highly profitable blogs & websites and love to speak about these project whenever I get a chance to do so. I do this full-time and wholeheartedly. In fact, the moment I stopped working an 8-to-5 job and finally got into online business as a digital entrepreneur, is problably one of the best decisions I ever took in my life. And I would like to make sure that YOU can get on this path as well! Don't let anyone tell you that this can't be done. Sky's the limit, really…as long as you BELIEVE in it! And it all starts right here..at Maschituts!