Canva is a website that offers simple to use tools for creating brand images with a simple drag and drop method.
It's a tool that allows you to create logos, banner and more for social media posts or create interactive presentations.
The website's user-friendly interface allows your creativity to flow without consuming much time.
What is causing the Canva Error 500?
There are several reasons why you can get 500 Error while using Canva. Most of them are related to problems with servers or an incompatible browser. While the error is irksome, there are simple troubleshooting methods through which you can make the error go away.
Below are some of the troubleshooting methods that you can use to rid of Canva's 500 error page.
Canva Error 500 in more detail
Canva's 500 error pop-up first appeared around 2013 and left many baffled and frustrated. Many users were completely blocked out by the application.
This easy-to-use tool is every graphic designer's dream. But the sudden lockout meant no more web and print media graphics for them.
However, after a little bit of tweaking here and there, it was determined that network issues and incorrect settings were causing the error to appear.
If you are facing the same issue, these simple troubleshooting methods will help you get back to using Canva to fulfil your designing needs.
Canva Error 500 Troubleshooting Method
You must have come across the following Error 500 messages when trying to access Canva:
Sorry, something went wrong (500)
Page error, something broke unexpectedly.
Sorry, Canva is down at the moment
Following are some of the ways you can troubleshoot this problem.
Change Your Browser
Changing a browser usually helps a lot with Canva as it has advanced tools on it. Old browsers usually collapse with the amount of data on these websites.
One of our recommendations is Chrome 88.0.4324.190. It is latest and up to date. Another fast and secure browser is Opera on Windows 10.
With both of these browsers, you have privacy as they have a built-in VPN tool that keeps your location anonymous.
Secondly, you experience high-level confidentiality as both of these browsers offer their users with the best data and traffic history privacy protection.
To troubleshoot on Google Chrome:

Click on the 3 vertical dots on the top right corner of the browser.
Choose settings.
Scroll to the bottom and select "Advanced."
Look for "Privacy and Security."
Click on "Clear Browsing Data".
On a pop under "Basic's Tab" choose, "All Time".
Select "cookies and other side data".
Click, "Clear Data" at the bottom.
This should clear cookies and help troubleshoot the app.
Keep an Eye on the Server Status
Whenever software or an application doesn't run properly on our systems, our first instinct is to check our computer settings. However, with Canva, the first thing you should check is the status of its servers.
There are several websites like downdetector.com that can help you figure out if the website's server is down or your system is the issue.
If the website tells you the same, leave your system alone. Wait until the server is back up and running.
Check your Internet Connection
Sometimes our internet is the one that's causing all the problems. To check if your internet is okay, go to speed test websites and check your internet speed.
A slow-speed internet can crash high-performing sites like Canva. If the speed test shows a slow internet connection, try resetting your router.
If that also doesn't work, contact your service provider, and they will help you figure it out.
A wired internet connection or LAN is usually much more stable than WIFI.
Clear your Browser Cache
Our internet browsers tend to save a lot of information throughout the day. If the amount of data stored exceeds a given number, your browser will not function properly.
Therefore, we recommend clearing your browser's cache for it to run smoothly.
Look for "clear browsing data" or "clear browser cache" under your browser settings.
Malfunctioning Extensions
Browser extensions are add-ons that could potentially impact the way your browser runs.
If you are facing Error 500 while using a browser with multiple extensions, disable all of them.
If the problem still persists, unable each extension one by one and see which extension is causing the problem.
Next, remove that identified extension altogether.
Sometimes the issue is not about extensions though. Your ISP could block Canva. To resolve this issue, contact your service provider.

Canva Alternatives
If you are desperate and Canva is taking time to recover, you might want to give some similar tool a shot.
There are a couple of similar tools out there. One of them is Adobe Spark. Another one would be PicMonkey.
It really depends on what you need exactly. But for many purposes, Canva is probably the easiest tool out there.
How to Get Rid of Canva 500 Errror: Summary
Reload your webpage as websites sometimes need a little bit of refreshing to work correctly.
Please clear your browser cache every time after use or set it to automatic clearance.
Disable any unwanted extensions from your browser.
Contact your service provider if all the methods mentioned above do not work.
Following these tips will fix the issue for you. If the issue still persists, you may have to restart your system.
Frequently Asked Questions about Canva Error 500 Troubleshooting
Why is Canva not running properly?
Canva depends a lot on your internet speed. That said, if your internet is slow, Canva will have a lot of problems to run properly. This especially holds true for certain functions such as the background remover. You really do need a good internet connection to run this kind of 'application'.
Is Canva compatible with all browsers?
Canva is compatible with many browsers. Compatible browsers include Firefox, Chrome, Microsoft Edge, and Chrome. I personally found that Canva works best with Firefox. Google Chrome comes in second.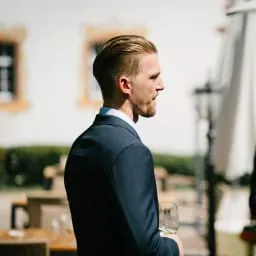 Hey guys! It's me, Marcel, aka Maschi. On MaschiTuts, it's all about tutorials! No matter the topic of the article, the goal always remains the same: Providing you guys with the most in-depth and helpful tutorials!